"Staying healthy is easy and delicious with this charming book"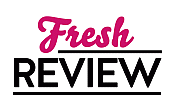 Reviewed by Sharon Galligar Chance
Posted August 12, 2011

Everyone knows that the best way to stay healthy is to eat healthy, but it isn't that easy of a thing to do all the time.
Author and food blogger Tina Haupert shares her solution to the dilemma of how to stay healthy and still enjoy food in her book, CARROTS AND CAKE: Healthy Living One Carrot and One Cupcake At A Time.
Haupert is the whirlwind force behind the popular blog, carrotsncake.com. Begun as a food diary, Haupert's blog has evolved into a platform for healthy living that she further expands upon in her book.
This book is a collection of what Haupert considers to be the best practices for making a change to a life of healthy choices. Written in a light, humorous manner, Haupert relays to her readers that although she strives to achieve her goals of living healthy, even she has her good days and bad, and that is refreshing. Who hasn't been tempted to eat 5 fresh luscious muffins in one sitting at one time or another?
Haupert shares her organizational suggestions on arranging food -- keep the healthy stuff handy and up front; make the junk food harder to find! And the recipes included at the end of each chapter are mouthwatering in description, and fairly easy to recreate.
The only drawback to this enchanting book is that it seems to be aimed to a younger, more hip demographic. Not everyone indulges in happy hours before going out for a big night on the town, some of us are lucky to be able to slump in front of the TV after a long day. But CARROTS AND CAKE is a great motivational book for giving ideas on how to strive to be better. Maybe happy hours could be in the future someday?
SUMMARY
Let them eat cake! From one of the most popular blogs on the Internet comes an innovative, even fun way to diet.Carrots 'N' Cakeis all about eating your carrots...and savoring your cupcake, too. For some people, losing weight means restrictive dieting, obsessive calorie counting, and constant hunger. Not Tina Haupert! She learned that it didn't have to be that way. Tina shows how to in drop the pounds and keep them off by adopting eating habits that are healthy, balanced, and above all, livable. She serves up easy-to-follow fitness routines, food tips, and her most popular feature: cookie Friday. TINA TELLS HOW TO: Hang with your friends on a Friday night without packing on the alcohol pounds Navigate buffet tables at parties Handle the holidays painlessly. And more! Selling Points: Based on one of the most popular food blogs on the internet Tina is a certified wellness professional Balance of healthy living with occasional splurges not only captivates readers, it also helps them lose weight About Author: TINA HAUPERTis a certified as a Nutrition and Wellness Consultant though the American Fitness Professionals and Associates (AFPA). She publishes on Carrots 'N' Cake on a daily basis, and also writes another blog called Trading Up Downtown for a nutritional rating company called NuVal. Additionally, she writes a weekly feature for Health.com as part of their Feel Great Weight program, and promotes events online and via social media for a local fine wines company called Gordon's Wine and Liquors. She lives inBOSTON, MASSACHUSSETTSwith her husband, Mal, and her pug, Murphy.
---
What do you think about this review?
Comments
No comments posted.

Registered users may leave comments.
Log in or register now!