"A Christian is faced with her beliefs and fears regarding homosexuality when her brother comes out"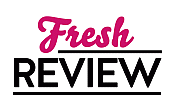 Reviewed by Patricia Woodside
Posted July 8, 2011

Powerful and hauntingly beautiful right from the beginning, THE EDGE OF GRACE is another well crafted novel by an insightful, masterful author.
I fear this book might not get the positive reviews it should because of the subject matter. Homosexuality. In Christian fiction. But Allan wields the same skill she deftly applied to addiction and recovery in last year's debut novel, >i>Walking on Glass. Every stereotype or belief you've ever heard or had regarding homosexuality is touched upon in this novel. However, Allan is particularly adept at then turning said beliefs on their heads to make readers look in the mirror and decide whether the reflection they see is one with which they can live. She particularly gives attention what some might consider an oxymoron, homosexual Christians, and raises the question: why wouldn't God love these children of His as much as He loves any and all of His children?
Allan weaves a gripping story that moves fluidly from her main character learning that her brother is gay to anger to awkwardness to questioning herself and finally, to an acceptance born of tragedy. With the increasingly visible and vocal presence of homosexuals in American society, with Christians at odds over gay churches, gay marriages and gays, in general, this book might help readers to do what in-your-face protests, media broadcasts and legislative changes cannot, i.e. to consider the totality of God's love and grace.
SUMMARY
A family ultimately explores the struggle of acceptance, the grace of forgiveness, and moving from prejudice to loving others as they are, not as we'd like them to be.
Excerpt
The last two words I said to my brother David that Saturday
were "oh" and "no," and not in the same sentenceóthough
they should have been.
On an otherwise ordinary, cartoon-filled morning, my son Ben sat at the kitchen table spiraling a limp bacon slice around his finger. His last ditch effort to forestall doing his chores. I was having a domestic bonding experience with the vacuum cleaner. My last ditch effort to forestall the house being over- taken by microscopic bugs, dead skin, and petrified crumbs. Iíd just summoned the courage to attempt a pre-emptive strike on the intruders under the sofa cushions when the phone rang.
I walked into the kitchen, gave Ben the "donít you dare touch that phone with your greasy bacon hands" stare, and grabbed the handset.
It was David. "I wanted you to hear this from me," he said. An all-too familiar sensationóthat breath-sucking, plum- meting roller-coaster feelingóIím thinking heís been fired, in a car wreck, diagnosed with cancer, six months to live, but,
no, it wasnít as simple as that.
He told me he was leaving in a few days for a vacation. With a man. Leaving with a man. Crossing state lines from Louisiana to Mexico to share sun, sand, and sheets with a per- son of the same sex.
My universe shifted.
He came out of the closet, and I went into it. For perhaps only the second time in my life, I was mute. Not even sputter- ing, not even spewing senseless syllables. Speechless.
"Caryn, are you still there?"
No. Iím not still here. Iím miles away and Iím stomping my feet and holding my breath in front of the God Who Makes All Monsters Disappear.
I think I hear God. Heís telling me Iím the monster.
Wisps of sounds. They belonged to David. "Did you hear what I said? That Iím going away?"
I hung up. I didnít ask "Why?" because heíd tell me the truth my heart already knew.
"What did Uncle David want?" Ben asked.
I spun around and made eye contact with my unsuspecting innocent. "Get that bacon off your finger right now, mister. Wash your hands, and go do whatever it is youíre supposed to be doing."
He shoved the bacon in his mouth, his face the solemn reflection of my emotional slap. From the den television, the Nickelodeon Gummy Bears filled the stillness with their ". . . bouncing here, there, and everrrrrywherre . . ." song.
"And turn that television off on the way back to your room."
"Okay, Mom," said Ben, his words a white flag of surrender as he left the room.
Now what? I decided to abandon the vacuuming. Really, was I supposed to fret about Multi-Grain Wheat Thin crumbs and popcorn seeds when my only sibling was leaving for
Mexico with a man?
The phone rang. Again.
"You hung up on me," David said.
"I donít know what to say." I opened the refrigerator. The burp of stale air cooled my face as I stalked the shelves of meals past and future. Iíd find solace in one of those containers. Maybe more than one. Iíd solace myself until the voice on the phone went away.
David reminded me there were alternatives to hanging up. Alternatives? You want to talk alternatives? How about Iím
hung up on your alternative lifestyle?
Between the sour cream and a stalk of tired celery, I found an abandoned crusty cinnamon roll in a ball of crinkled foil. I unwrapped it and plowed my finger through the glop of shiny, pasty icing smeared inside and said, "But you and Lori just fin- ished wallpapering your bathroom. You remember her, right? Your fiancťe?"
"Lori knows," he said.
I grabbed the two fudge brownies with cavities where Ben already had picked out the walnuts.
"Uh huh." I fought the urge to hang up again. "Is that all youíre going to say?"
No, that wasnít all I could say. I was going to say I was ever so sorry for answering the phone. I wanted to say that I hate you. I wanted to say that of all that things you could have been, gay was not what I wouldíve chosen. I wanted to say that I didnít want to imagine you in bed with a man. I didnít want to know that what we had in common was that we both slept with men. I wanted to say that if our mother hadnít already died of cancer, she wouldíve keeled over with this news.
"Lori and I are working this out," he said.
I fumbled for words like keys in the black hole of my purse. My brain rummaged for syllables and sounds, buried under a clever adage, a witty phrase. But all I could choke out was an "Oh."
"Donít you even want to know who Iím going with?" He sounded small, like he was the one being left behind.
"No."
Then, with a level of intimacy I reserved for nighttime mar- keters of exterior siding, I told him good-bye.
I walked to where Iíd left the vacuum handle propped against the den wall, flipped the switch, and pushed the vac- uum back and forth, back and forth, back and forth. I pictured the unwary bugs caught in the vortex. I knew just how they felt. Iíd been in this wind tunnel before, when Harrison died and without my permission.
Sometimes husbands could be so maddening.
And, once again, Harrison, where are you when I need you? Who am I supposed to talk to about this? Not Ben. Not my father. Donít give me that condescending "life isnít fair" man- tra. Youíre right. Itís not.
I yanked the cord out of the wall, pressed the button that zipped it into the belly of the beast and steered the machine toward Benís room.
My almost seven-year-old sat on the floor of his bedroom tying his navy Sketchers when he saw me at the door. "Hey, Mom. I washed my hands." He held them up, wiggled them in front of his face as proof. "See?"
"Where are your socks, Ben?"
Harrison again. Caryn, the worldís not going to stop spin- ning because the kidís not wearing socks.
Ben doubled the knot, pulled the laces, and looked up at me. His sprinkle of freckles and his cleft chin, totally stolen from his dad, weakened me. How could there be anything wrong in the universe when his precious face slips into that soft spot in my heart?
"I couldnít find two socks that matched. Besides," he stood and stomped his sneakers on the floor, "these are almost too small. My feet get all squinchy when Iím wearing socks." He pulled the elastic band on his basketball shorts up past his waist. We both knew the shorts would slide right back down in minutes. A battle he always lost. "So, can I go play Wii with Nick now?"
My only child wore shoes that crushed his toes. How did I miss that? "Why didnít you tell me your shoes were too small?"
"No big deal, Mom. Anyway, remember you said weíd go shopping with Uncle David before school started." Ben grabbed his frayed purple L.S.U. cap off his desk lamp. "Can I go now?"
"Sure. Just be home for lunch." I hugged him, and when I felt his arms lock around my waist, I wondered how I still deserved him.
I must have latched on a bit too long because he started to squirm away. "Mom. You okay?" Ben stepped out of my arms, turned his baseball cap backward over his sand-colored hair, raised his arms, plopped his hands on the top of his cap, and waited.
"Of course," I said, tweaking his nose, hoping he heard the lie in my voice and didnít see the truth in my eyes. "Plug that cord in for me on your way out, okay?"
"Got it. See ya." The front door slammed. It opened again. "Oops, sorry about that," he called out, and then the door closed solidly.
Well, Harrison. Door closing. Thatís one lesson learned.
I moved Benís lamp to the back of his desk and straight- ened the framed picture that the lamp had slid into when heíd grabbed his hat. Bacchus, his first Mardi Gras parade captured in the photograph. Iíd always called it the "man" picture. Benís crescent moon smile as Harrison hoisted him on his shoul- ders, my father and David flanking Harrison, both grinning at Ben and not the camera.
One man already gone. Now David. At least the David I thought I knew. Wasnít that the David that just last week sat next to me in church? The church heíd invited me to for the first time a month ago? How could he have done that? Heís certifiably crazy if he thinks Iím going to church tomorrow. Thatís not going to happen.
I mashed the vacuum cleaner switch on and returned to the sucking up of dirt. It seemed all too appropriate for my life.
---
What do you think about this review?
Comments
1 comment posted.
Re: A Christian is faced with her beliefs and fears regarding homosexuality when her brother comes out

I total agree. A wonderful book. Have already read it twice.
(John Bassil 4:51pm July 30, 2011)
Registered users may leave comments.
Log in or register now!