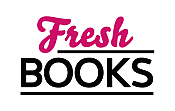 New Year, New Books!
"Greek gods and open sea have never been so hot."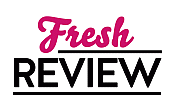 Reviewed by Mandy Burns
Posted April 2, 2011

Candace Williams can't believe she let her friends talk her into going on a cruse by herself. But after her fiancé calls off the wedding stating that he can't marry a woman so frigid in bed, what else is she to do? The Lothario is unlike any cruise ship Candace has ever heard of. It encourages passengers to indulge in sexually creative games and activities that wide eye Candace can't help but be curious about. To Candace's surprise, the handsome Ryan appoints himself as her personal guide as she learns about the fiery passion within herself.
Ryan Callahan, half owner of Lothario, usually keeps to his cabin and away from the passengers and activity on the ship unless absolutely necessary, until Candace walks onto the dock. Ryan instantly knows Candace is different from all other passengers that usually come on the Lothario. Ryan is quick to introduce himself and after two years of being behind the scenes, he plans to take part in the festivities with Candace at his side. Ryan wants her to get to know him for himself instead of millionaire and owner of the ship. He only hopes his secrets don't push her away forever.
WOW! What a cruise ship! THE LUST BOAT is inventive, creative, exciting, and hot, hot, hot! Grab a fan and a cool drink and enjoy the ride. Great fun!
SUMMARY
When her fiancé called off the wedding and told her he'd had better sex with a blow up doll, Candace traded in her honeymoon cruise for a week on the Lothario, the most notorious ship to ever sail the high seas. Little does she know that Ryan, the sexy passenger who offered to be her escort as she samples all the ship has to offer, is really Ryan Callahan, the ship's playboy owner.
Ryan Callahan is single, rich, and considered quite the catch. Two years ago he and his business partner launched the Lothario, a floating den of iniquity where passengers can indulge their every sexual fantasy, but since the ship docked following its maiden cruise, Ryan has been so scarce he's earned the nickname, Monk, until sweet, naïve Candace coaxes him out of his tower, heats his blood, and steals his heart. But will she still want him when she finds out who he really is?
Excerpt
Candace didn't know what to expect, but when she stepped into her stateroom she knew this wasn't it. The wall above the bed depicted a peaceful scene of a seaside villa at sunset and the rest of the room resembled a Greek boudoir. Pillows in shades of cream and white, trimmed with gold Hellenic borders, covered the king-sized bed. A matching comforter added a luxurious touch. For a moment Candace forgot all her qualms and flopped on her back onto the billowing soft bed and looked straight up. "Oh. My. God." A wide-eyed reflection of herself stared back at her from the mirrored ceiling.

She rose to a sitting position, grateful for the comfortable mattress. If she could get past seeing herself in bed she would sleep well. Candace stared at the welcome basket on the built-in vanity. The elaborate arrangement, more than anything else, brought home the enormity of the mistake she'd made by letting her friends talk her into this cruise. She didn't like to think of herself as a prude, but the array of sex toys and suggestive items in the basket told her how naïve she was. She poked through the basket, afraid to touch the contents. A few, like the rubber penis, were self-explanatory, but Candace blushed as she read the instructions on the boxes. Clearly there was a lot more to sex than she'd ever dreamed of. Among the toys, creams and oils were several books. Like most college co- eds she'd explored the Kama Sutra. The one in the basket was a modern version, complete with full color photos that had more than her skin heating. Maybe it wasn't too late to go ashore. She ran to the outside door and stepped onto the glass-enclosed balcony. Miami was nothing more than a speck on the horizon. The Lothario had sailed, and her ship was sunk. Somehow she would have to figure out a way to make the most of the situation. .
---
What do you think about this review?
Comments
No comments posted.

Registered users may leave comments.
Log in or register now!