"Gideon Crew is a rather uncommon investigator with some unorthodox methods of detecting."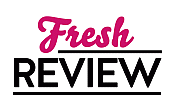 Reviewed by Tanzey Cutter
Posted December 10, 2010

After witnessing the murder of his scientist father, young Gideon Crew swore to one day avenge his death. It takes awhile, but eventually Gideon has the satisfaction of evening the score. His meticulous process of revenge and its outcome draw the attention of a clandestine government agency that's been monitoring Gideon's life for some time.
They know Gideon is highly intelligent, working as a scientist at the Los Alamos facility. But after seeing his unique expertise at getting rid of his nemesis, they know he's the perfect person for their latest undercover operation. Short of cash, Gideon cannot refuse their generous offer for what seems like an easy job. But nothing is ever as easy as it seems, no matter the circumstances.
As one misstep leads to another, Gideon finds himself questioning his every move and everyone he encounters. What transpires along the way is as much a surprise to him as it is to readers of this swift espionage adventure.
This first book in a new series featuring the rather uncommon investigator Gideon Crew is sure to please readers of Preston and Child's previous bestsellers. Crew's unorthodox, and sometimes awkward, methods of detecting reinforce the fact that he's not your usual breed of investigator. The action is non-stop with lots of surprising and exciting occurrences along the way.
SUMMARY
At age 12, Gideon Crew witnessed the brutal murder of his father, a scientist shot down by police during a hostage crisis.
More than 20 years later, Gideon gets his revenge. He brings down the man who destroyed his father.
But then a mysterious witness steps forward to confront Gideon on his crime - and offer him the chance of a lifetime…
---
What do you think about this review?
Comments
No comments posted.

Registered users may leave comments.
Log in or register now!