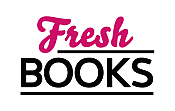 Summer Reads are HOT in July!
"A diverse volume of short stories about star-crossed lovers and their doomed, tragic tales of love."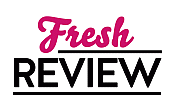 Reviewed by Sue Burke
Posted October 18, 2010

Fantasy Anthology | Science Fiction | Romance Anthology
Tales of star-crossed lovers have been around since the beginning of storytelling. Long before Bella and Edward there was Heathcliff and Cathy, Romeo and Juliet, Pyramus and Thisbe. What draws us to these tales of doomed and tragic love? It's hard to say, but we can't seem to resist a good story of love denied.
In SONGS OF LOVE AND DEATH, editors Martin and Dozois have gathered 17 of these stories, all by top-notch fantasy and romance writers. They're a mixed bag; some better than others, as is always the case with anthologies. The stand- out (for me) is the first story of the lot, Love Hurts by Jim Butcher. Wizard Harry Dresden and his pal Murphy travel downstate to the Illinois State Fair. Sadly, they miss seeing the butter cow but manage to have a lively time chasing down a killer who targets...lovers, what else? Demon Lover by Cecelia Holland is another outstanding offering that illustrates if you think a deal is too good to be true then it probably is. Neil Gaiman weighs in with a tale of a man whose imaginary girlfriend suddenly and unexpectedly makes an appearance in his life. In After the Blood, Marjorie M. Liu presents a creepy post-apocalyptic America complete with zombies and vampires. Authors Jo Beverly, Diana Gabaldon, Carrie Vaughn, Tanith Lee, L. N. Hanover, Robin Hobb, Jacqueline Carey, Lisa Tuttle, Linnea Sinclair, Mary Jo Putney, Melinda Snodgrass, Yasmine Galenorn and Peter S. Beagle all contribute original stories to the mix. A completely satisfying volume.
SUMMARY
Songs of Love and Death is a starstudded cross-genre anthology that explores the borderlands of fantasy, science fiction, and romance. Featuring stories from and about the heart, these tales of romance are played out against every kind of setting, from ghost-haunted fantasy landscapes to mile-long spaceships in transit among the stars.
Including some of the most well-known, bestselling, and award-winning authors in the industry, this must-have collection features original stories by Neil Gaiman, Diana Gabaldon, Jim Butcher, Marjorie M. Liu, Robin Hobb, Jo Beverley, Jacqueline Carey, and many more.
The Marrying Maid by Jo Beverley
I'm delighted to be part of this eclectic selection of stories which explore many aspects of fantastic love. In my Georgian story, a faery curse hangs over the family of Rob Loxleigh unless he can find his destined bride, his "marrying maid." But what if she flees such a rakish aristocrat?
---
What do you think about this review?
Comments
No comments posted.

Registered users may leave comments.
Log in or register now!