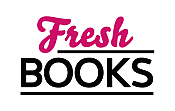 Summer Reads are HOT in July!
"Every Well-Dressed Maiden Should Wear a Stake on Her Thigh"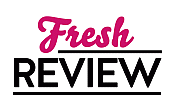 Reviewed by Diana Troldahl
Posted August 31, 2010

Paranormal Romance | Jane Austen
"Emma Woodhouse -- handsome, clever, and rich with a comfortable home and happy disposition -- had lived nearly 21 years in the world with very little to distress her. Until the vampire attacks began."
Wayne Josephson's Emma is perfectly comfortable arranging tea with Highbury village society or whipping out a stake to dispatch rabid wild vampires. Her proclivity for fostering romance among her acquaintances is matched only by the depth of her failures, as couple after couple fails to fall in line with her plans. Josephson's verbal sketches of the members of this suffocatingly close upper-class Regency-era village are written with tongue firmly in cheek. Their interactions on the public level contrast hilariously with the underlying subtleties of their true feelings toward one another.
The wit of Jane Austen is turned up several notches with this delightfully offbeat tale of matchmaking among the country set, the remarkable physical preservation of several eligible gentlemen who never seem to eat at dinner parties, and the rabid, feral menace who can't wait to dine on the blue blood of the Ton.
EMMA AND THE VAMPIRES is Wayne Josephson's first novel and an engaging froth of a read. It never takes itself too seriously and is entertaining in the same way as a good long gossip with a clever and cutting maiden aunt. It's the perfect book to pair with hot tea and biscuits on a rainy afternoon. I hope there are plenty more of Josephson's books to come!
SUMMARY
What better place than pale England to hide a secret society of gentlemen vampires?
In this hilarious retelling of Jane Austen's Emma, screenwriter Wayne Josephson casts Mr. Knightley as one of the most handsome and noble of the gentlemen village vampires. Blithely unaware of their presence, Emma, who imagines she has a special gift for matchmaking, attempts to arrange the affairs of her social circle with delightfully disastrous results. But when her dear friend Harriet Smith declares her love for Mr. Knightley, Emma realizes she's the one who wants to stay up all night with him. Fortunately, Mr. Knightley has been hiding a secret deep within his unbeating heart-his (literal) undying love for her... A brilliant mash-up of Jane Austen and the undead.
Excerpt
Chapter 1

Emma Woodhouse, handsome, clever and rich, with a comfortable home and happy disposition, had lived nearly twenty-one years in the world with very little to distress her. Until she fell in love with a vampire. She was the younger of the two daughters of a most affectionate, indulgent father at their estate, Hartfield. Ever since her sister Isabella's marriage seven years ago to Mr. John Knightley, a stunningly handsome vampire with pale skin and golden coloured eyes, Emma had been mistress of the house. Her mother had died too long ago for Emma to have had more than a vague remembrance of her caresses; in her mother's place, an excellent woman named Miss Taylor had served as governess. Miss Taylor had been less a governess than a friend, very fond of both daughters, but particularly of Emma. Between them it was more the intimacy of sisters. Miss Taylor imposed hardly any restraints on Emma, living together as mutual friends, and Emma doing just what she liked. The real evils, indeed, of Emma's situation were the power of getting too much her own way and a disposition to think a bit too well of herself. These were disadvantages which would lead to danger which was presently unperceived--everyone in her village of Highbury was pale, this being England, so the vampires blended in quite nicely. Emma was blithely unaware when she found herself in their presence. And especially when she found herself attracted to them. Then a gentle sorrow came. Miss Taylor married. The wedding had every promise of happiness for Emma's former governess. Mr. Weston was a vampire of exceptional character, easy fortune, appealing scent, eternally suitable age and, like Emma's brother-in-law John, he had golden coloured eyes--they were both vegetarian vampires who feasted only on animal blood. Emma thought it slightly odd that Mr. Weston requested the wedding be held at midnight. The guests struggled to stay awake, but since Mr. Weston never slept, he was quite alert throughout the ceremony. How was Emma to bear the loss of Miss Taylor? She dearly loved her father, but he was no companion for her. He could not equal her in conversation, and the disparity in their ages--Mr. Woodhouse had not married early--was much increased by his having been a hypochondriac all his life; and without much activity, he acted much older than his years. Emma's sister Isabella, being settled in London sixteen miles off, was much beyond her daily reach. And many a long October and November evening must be endured at Hartfield before Christmas brought the next visit from Isabella, her husband, and their pale little children with their precious golden eyes, to fill the house and give her pleasant company again. Highbury, the large and populous village in which Hartfield was located, afforded Emma no possibility of new friends. The Woodhouses were the grandest family in Highbury. All looked up to them. She had many acquaintances in the town, but not one among them who could be considered a replacement for Miss Taylor. It was a melancholy change, and Emma could only sigh over it. But she needed to act cheerful for her father. He was a nervous man, easily depressed, hating change of every kind. He was still not reconciled to his daughter Isabella's marrying, when he now had to part with Miss Taylor, too. "Poor Miss Taylor! I wish she were here again." "I cannot agree with you, Papa. Mr. Weston is such a good-humoured, pleasant, excellent man, and--oh! how his skin sparkles in the sunlight--that he thoroughly deserves a good wife. We shall often visit with them. We must pay a dinner visit very soon." "But—" "What is it, Papa?" "It is just that Mr. Weston--he never eats. We shall arrive at dinner and there will be no food to sustain us." Emma nodded at her father's wisdom. "Perhaps we should visit for tea." Her father smiled, and Emma hoped that a game of backgammon might help her father through the evening. The backgammon table was set up, but before they could commence, Mr. George Knightley paid a call. He was a strikingly handsome vampire who claimed to be thirty-seven but was actually two hundred thirty-seven, with alabaster skin and thick brown hair combed back off his high aristocratic forehead. His blood of choice was human, and since he had not feasted for a great while, his eyes were black from need of sustenance. He had deep purple circles under his eyes from lack of sleep. Mr. Knightley was not only an intimate friend of the family but also the elder brother of Isabella's husband John. Mr. Knightley lived about a mile from Highbury at his estate, Donwell Abbey. He was a frequent visitor and was always welcome, and at this time more welcome than usual, having come directly from John and Isabella's house in London to say that all were well there. Mr. Knightley's visit this evening was a happy one that cheered Mr. Woodhouse for some time. Mr. Knightley had a reserved but pleasant manner which always did him good. And since he never blinked his eyes, he flattered everyone with an uninterrupted gaze. Mr. Woodhouse gratefully observed, "It is very kind of you, Mr. Knightley, to come out at this late hour to call upon us. I am afraid you must have had a shocking walk." "Not at all, sir. It is my favourite time of day. It is a beautiful moonlit night, and now I am so warm that I must draw back from your great fire," lest, he thought, I should spontaneously combust into flames. "But you must have found your walk very damp. I wish you may not catch cold." "Damp, sir!" exclaimed Mr. Knightley. "I thrive in the dampness and cold. The sun causes me to--well, it disagrees with me. And by the bye, I have not wished you joy about the wedding. I hope it all went off well. How did you all behave? Who cried the most?" "Ah! Poor Miss Taylor!" said Mr. Woodhouse. "I should think she would indeed be crying on her wedding night, Mr. Woodhouse," said he, "from the anticipation of the coldness of her new husband's skin. Well, at any rate, Miss Taylor has been accustomed to having two persons to please--you and Emma. She will now have but one--her husband. It must be better to have only one to please than two." "Especially when one of us is such a fanciful, troublesome creature!" said Emma playfully. "That is what you have in your head, I know. Mr. Knightley loves to find fault with me, Papa--it is all a joke. We always say what we like to one another." Mr. Knightley was one of the few people who could see faults in Emma Woodhouse. In fact, he seemed to possess a strange ability to look into her mind and discern what she was thinking. He was the only one who ever told Emma of her faults. This was not agreeable to Emma--she wanted to be thought of as perfect by everybody. "Emma knows I never flatter her," said Mr. Knightley. "Well," said Emma, willing to let it pass, "the wedding was charming. Everybody was punctual, everybody in their best looks, and hardly a long face to be seen." "I know that Emma will miss such a companion," said Mr. Knightley, "but she knows how much joy the marriage brings to Miss Taylor." "And you have forgotten the considerable joy to me," said Emma. "I made the match myself, you know, four years ago; and to have it take place, when so many people said Mr. Weston would never marry again, may comfort me through anything." Mr. Knightley shook his head at her. His piercing eyes stared at her, and he drew back, becoming paler even still, employing his special power to know that Emma did not tell the truth. Her father fondly replied, "Ah! My dear, I wish you would not make matches. Pray do not make any more matches." "I promise to make none for myself, Papa. But I must, indeed, for other people. It is the greatest amusement in the world! And after such success! Everybody said that Mr. Weston, who had been a widower so long, would never marry again after his wife died. When I have had such success, dear Papa, you cannot think that I shall leave off matchmaking." "I do not understand what you mean by success," said Mr. Knightley. "I rather imagine your saying to yourself one idle day, 'I think it would be nice if Mr. Weston were to marry Miss Taylor.' You made a lucky guess, and that is all that can be said." "A lucky guess is never merely luck," said Emma. "There is always some talent in it. If I had not promoted Mr. Weston's visits here, and given many little encouragements, it might not have come to anything after all." "My dear," replied Mr. Knightley, "a straightforward man like Weston," whose heart never beats and lungs never breathe except to smell, he thought, "and a rational, unaffected woman like Miss Taylor, may be safely left to manage their own concerns. You are more likely to have done harm, than good, by interfering." "Emma never thinks of herself if she can do good to others," rejoined Mr. Woodhouse, understanding only part of what he had just heard. "But, my dear, pray do not make any more matches--they are silly things." "Only one more, Papa. Only for Mr. Elton, the village Vicar. Poor, pale Mr. Elton! I must look about for a wife for him. He has been here two whole years and has fitted up his house so comfortably--though his black curtains are curiously always drawn against the light of day. He must be very sad to live alone. It would be a shame to have him single any longer. I thought when he officiated the wedding ceremony last night for Miss Taylor and Mr. Weston, he looked so very much as if he would like to have a wedding for himself!" "Mr. Elton is a very handsome young man, to be sure," said her father, having known the Vicar since he came to Highbury. "I have a great regard for him. On Sunday mornings as he delivers his sermon, his skin sparkles like an angel! And when he touches my hand at communion, a shock like lightning courses through my body, which must be the Lord himself working his miracles. But if you want to show him any attention, my dear, ask him to come and dine with us some day. That will be a much better thing." "I agree with you entirely, sir," said Mr. Knightley, laughing. "Invite him to dinner, Emma, and give him the best meal," although, he thought, with his black eyes, I would imagine his hunger lies in something other than the repast you will offer, "but leave him to choose his own wife. Depend upon it, any man who appears to be twenty-seven and never seems to age can take care of himself."
---
What do you think about this review?
Comments
No comments posted.

Registered users may leave comments.
Log in or register now!