"Hot and sexy murder mystery; one of Howard's best"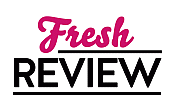 Reviewed by Diana Troldahl
Posted August 22, 2010

Jaclyn Wilde has a lot on her plate. She and her mother own Premier, one of the most fashionable event planning firms in the greater Atlanta area. As if six weddings in five days weren't enough, they have to deal with Carrie Edwards, a whiny Bridezilla who could take out Tokyo and is more trouble than three weddings combined. The last thing Jaclyn needs is a man to complicate her world. But damn the man she just met is fine. She gives him her number, and tells him to call in a week after things settle down.
Eric Wilder is a cop, one hundred percent cop, and wary of entanglements and cop "groupies" who just want to get laid by a man in blue. But Jaclyn is different. She has class up the wazoo and legs up to her neck; the kind of legs a man wants wrapped around him for hours. To hell with waiting, he calls her on his way home.
One hot and steamy night later its clear there is something special happening, a one night stand has turned into a first night, with possibilities. (I am not kidding about the hot bit, I recommend you keep a fire extinguisher and a cold drink close at hand while you read.)
All might have gone pretty smoothly if Carrie the Bridezilla hadn't gotten herself killed, leaving Eric in charge of the case, and Jaclyn his prime suspect. Things only get worse when the killer realizes Jaclyn is the only witness and must be neutralized. Linda Howard had me laughing out loud on one page, and on the edge of my seat on the next. The humorous byplay of the cops and the all-woman crew of Premier was handled with a light touch. The murder mystery ratcheted up tension and kept Jaclyn in jeopardy. The characterization was spot on, the shifts in point of view clear and intimate. Bottom line, VEIL OF NIGHT ranks as one of Howard's very best and I hope there are plenty more to come.
SUMMARY
Jaclyn Wilde is a wedding planner who loves her job— usually. But helping Carrie Edwards with her Big Day has been an unrelenting nightmare. Carrie is a bridezilla of mythic nastiness, a diva whose tantrums are just about as crazy as her demands. But the unpleasant task at hand turns seriously criminal when Carrie is brutally murdered and everyone involved with the ceremony is accusing one another of doing the deed.
The problem is, most everyone—from the cake maker and the florist to the wedding-gown retailer and the bridesmaids' dressmaker—had his or her own reason for wanting the bride dead, including Jaclyn. And while those who felt Carrie's wrath are now smiling at her demise, Jaclyn refuses to celebrate tragedy, especially since she finds herself in the shadow of suspicion.
Assigned to the case, Detective Eric Wilder finds that there's too much evidence pointing toward too many suspects. Compounding his problems is Jaclyn, with whom he shared one deeply passionate night before Carrie's death. Being a prime suspect means that Jaclyn is hands-off just when Eric would rather be hands-on. As the heat intensifies between Eric and Jaclyn, a cold-blooded murderer moves dangerously close. And this time the target is not a bride but one particularly irresistible wedding planner, unaware of a killer's vow.
---
What do you think about this review?
Comments
No comments posted.

Registered users may leave comments.
Log in or register now!