"a riveting Regency romance with a very atypical heroine!"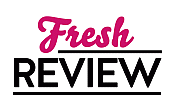 Reviewed by Audrey Lawrence
Posted August 12, 2010

Historical | Romance Historical
Despite her love of Sicily and the joy she found there, Thalia Chase determined that she was glad to be returning to England to help her older sister, the beautiful but now wan-looking Calliope Westwood, recover her energy and health after the long and difficult birth of her daughter.
Thalia wished that she were as capable of helping Calliope as their sister, Clio, who was off on her honeymoon. Thalia didn't mind returning to England since the handsome Italian man she longed for, Marco, Count di Fabrizzi, had gone back to his home in Florence. She was left only with what might have been.
Calliope's husband, Cameron, was devoted to his wife and wanted to do everything possible to help her recover. He leased a house in Bath so she could partake of the ancient waters that had helped so many others over the centuries. Thalia longed to have a husband as wonderful as her two brothers-in-law, yet didn't feel it was possible. Even her own family, who loved her acting and play writing, often forgot that she was more than just a fragile blond beauty. Certainly, none of the usual swains who clustered around her at balls seemed to sense the intelligence and determination under her beautiful veneer. That is none except Marco.
Thalia was shocked to see him again in Bath, especially since he seemed to be at the beck and call of Lady Riverton, an older, gaudy woman reputed to have stolen a silver chalice set while in Sicily. When she mentioned this mystery at home, her family branded Marco a thief and ordered her not to get mixed-up with him. But Thalia could not leave this mystery alone and she swore to discover the truth.
Meanwhile, Marco was determined to find out if Lady Riverton had the silver chalice. He was equally determined to dampen his feelings for Thalia because he did not want to see her hurt. But would Thalia's instincts for sleuthing get them both killed?
Equally readable as a stand alone novel or read as part of the "Chase Muses" series, Amanda McCabe has delivered a riveting Regency romance with a very atypical heroine. The storyline is nicely developed with intriguing tales of mystery related to Marco, Thalia's sisters, and the happenings in the antiquities market in the early 19th century. Enjoy!
SUMMARY
Leaving exotic Sicily behind, and with it her heart, Thalia Chase returns to England to visit her sister and to try to forget the enigmatic Italian Count di Fabrizzi. She's shocked to suddenly see him in Bath and in the company of a suspected thief!
Marco, Count di Fabrizzi, is on a dangerous mission and doesn't need the beautiful Lady Chase hindering his progress. But she is intent on adventure so what is a gentleman to do when a lady is so insistent, and so very passionate?
---
What do you think about this review?
Comments
No comments posted.

Registered users may leave comments.
Log in or register now!