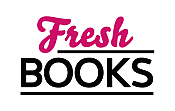 Curl up with a great March read!
"Introspective novel about love and loss, separation and self-discovery"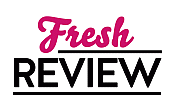 Reviewed by Patricia Woodside
Posted July 2, 2010

After Charlotte's husband of a mere few months walks out, only to change to his mind and return home, Charlotte makes a decision of her own. She leaves him. Charlotte finds a place to live and goes about her life, continuing in her job, making new friends, and joining a roller derby group. Up until he walked out, Matthew felt Charlotte waited for life to happen to her. Now, Matthew must wait while Charlotte makes up her mind about their future.
Pamela Ribon's GOING IN CIRCLES is at times a funny and at times a searing, introspective novel about love and loss, separation and self-discovery. Charlotte introduces physical pain to her life by way of the roller derby, upon invitation from her co-worker and friend Francesca, as a means of moving herself beyond the initial malaise resulting from the breakup of her marriage. I'm not sure I buy this as a solution, but that may mean I'm more inclined to something less injurious, like water aerobics.
GOING IN CIRCLES left me with mixed feelings. About two-thirds of the way through, I felt as though I'd changed places with Charlotte, and I was now the one waiting for something to happen, for the story to move forward to a conclusion. Then, the ending I was looking for didn't happen, although I found Charlotte's path to personal discovery interesting.
The most interesting character in all of this was Francesca, the co-worker that Charlotte had written off and all but ignored prior to Francesca reaching out to Charlotte in her time of emotional turmoil. Francesca should have her story told.
SUMMARY
Charlotte Goodman has had enough surprises.
In fact, she reached her life's quotient when her husband of five months walked out on her, only to abruptly change his mind a few weeks later and move back in. Stung by a whiplash of grief, resentment, and confusion, Charlotte calls a time-out, taking a small apartment where she can figure out what she wants. Instead, the thought of making even the simplest choices triggers an anxiety attack. In order to get out of bed in the morning, she must concoct a to-do list for each day, The Plan, one with absolutely no surprises.
"Without The Plan, horrible things can happen. I'm likely to end up sitting on a curb beside a taco truck on Sunset Boulevard, crying over a carne asada burrito, wondering where my marriage went. I can't handle being the Weeping Burrito Girl."
Charlotte knows all this self-absorbed introspection isn't good for her, but she's running out of people to turn to, as seemingly everyone in her life is pressuring her to make an immediate decision about her future. Then her new friend Francesca—an impulsive, smartass co-worker—offers Charlotte salvation in the unlikeliest of places: the fast-paced, super-tough, bump-and-bruise-filled world of roller derby.
Sure, it's dangerous. Yeah, she could get hurt. But what's a little physical pain when healing your soul is at stake? The question is: whether she's on or off the track, will Charlotte be strong enough to stand on her own two feet?
---
What do you think about this review?
Comments
No comments posted.

Registered users may leave comments.
Log in or register now!