"An action-packed debut sci-fi adventure with a bit of romance thrown in for good measure."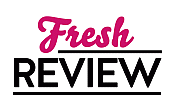 Reviewed by Sue Burke
Posted April 19, 2010

Sara Creasy transports us to space and visions of a bleak future in her debut novel SONG OF SCARABAEUS, an action packed sci-fi adventure with a bit of romance thrown in for good measure.
Edie, an orphan raised by the Crib, a secretive, interstellar, meddling government, is kidnapped by rebels who need her special skills to escape Crib domination. Once caught, Edie is taken aboard the ship The Hoi Polloi and made an offer she can't refuse. And if truth be told...she really doesn't want to. Psychically linked or leashed to her bodyguard, Finn, Edie sets out to fulfill her part of the coerced contract. Although the rebels know a lot about Edie's past and her teck skills, there are things they don't know yet -- an episode in Edie's past she can't afford to let the crew or Finn find out about. Scarabaeus, a planet where terraforming went terribly wrong, as well as Edie's involuntary part in the disaster, was not insignificant.
Riveting and believable science fiction, SONG OF SCARABAEUS plays on our fears about the government meddling in our lives and big business caring more about the bottom line than human life. Much like JURASSIC PARK, the future science is presented in believable arguments and it all makes sense. The parts where the Crib creates a peasant class and then ruthlessly exploits it really ring true. There are some surprisingly scary parts on the planet's surface, the alien world is really alien and not just a sideways Earth. An enjoyable read, although the technical jargon tripped me up a bit.
SUMMARY
Trained since childhood in advanced biocyph seed technology by the all-powerful Crib empire, Edie's mission is to terraform alien worlds while her masters bleed the outlawed Fringe populations dry. When renegade mercenaries kidnap Edie, she's not entirely sure it's a bad thing . . . until they leash her to a bodyguard, Finn — a former freedom fighter-turned-slave, beaten down but never broken. If Edie strays from Finn's side, he dies. If she doesn't cooperate, the pirates will kill them both.
But Edie's abilities far surpass anything her enemies imagine. And now, with Finn as her only ally as the merciless Crib closes in, she'll have to prove it or die on the site of her only failure . . . a world called Scarabaeus.
---
What do you think about this review?
Comments
No comments posted.

Registered users may leave comments.
Log in or register now!