"A book of good stories banded together to support a good cause."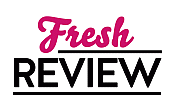 Reviewed by Sue Burke
Posted March 13, 2010

Fantasy Urban | Fantasy Anthology
TALES OF THE OTHERWORLD is Armstrong's second collection of stories that have been (mostly) previously published on her website as a yearly "thank you" to her readers. The previously published stories have all been re-edited for this book and there is one completely new story featuring Eve Levine and Kristof Nast, the parents of Savannah Levine. All proceeds from this book will be donated to World Literacy of Canada. Armstrong is one of my favorite authors, and although I spend a lot of time online, I had never read any of these before and all of them were a real treat. As in the first collection of her stories, MEN OF THE OTHERWORLD, this volume spotlights backstories of some secondary characters who you know but don't know much about yet.
The final "chapter" is a novella starring Paige and Lucas who are investigating a rogue vampire kill and at the same time fending off advances from Lucas's father, who is trying to bring them into the family business. For fans of the TV show Angel, his attempts are very Wolfram and Hart- style. A book of good stories banded together to support a good cause.
SUMMARY
More of New York Times best-selling author Kelley Armstrong's most popular Otherworld characters get a chance to shine in this second short fiction collection, showcasing critical moments from many different lives.
Kelley Armstrong's readers have proven themselves a dedicated fan-base: her previous hardcover collection of short stories, Men of the Otherworld, appeared on the New York Times bestseller list, and Canadian lists too ó despite three of the stories having been available, unedited and for free, for years on Armstrong's website.
With a similar format ó a handful of reedited stories and one wholly original novella ó Tales of the Otherworld explores the lives of some of Armstrong's most popular characters, giving readers glimpses into how Clay and Elena met, how Eve and Kristof first hooked up (a brand new novella), and how Lucas and Paige got married. Kelley is a superstar of the genre, and Tales of the Otherworld is a great way to begin 2010.
---
What do you think about this review?
Comments
No comments posted.

Registered users may leave comments.
Log in or register now!