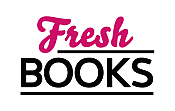 Sumptious September books for you
"Double trouble and supernatural doings in the Big Apple."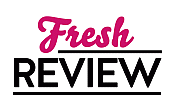 Reviewed by Lenore Howard
Posted December 16, 2009

Esther Diamond is currently making ends meet by waiting tables, albeit at a restaurant frequented by Italian mobsters. Just your typical New York actress -- other than that little incident during her last acting job, when she had to help a local sorcerer stop his evil apprentice from unleashing a deadly demon on New York City. But things have calmed down, Esther is making great tips at Bella Stella, and she's in the early stages of a relationship with hunky cop Connor Lopez. Things could be worse...
Like witnessing a mob hit, for example. Charlie Chiccante, a regular at Stella's, is gunned down by an unseen assassin who can apparently shoot around corners, leaving Esther as the only witness and a potential suspect. But the strange part is that shortly before his death, Charlie claimed to have seen his exact double, or a doppelganger, traditionally said to be a harbinger of death. As Lopez investigates and tries to protect Esther, she is drawn into the case by her own curiosity and by another of the restaurant's patrons, "Lucky" Battistuzzi, who has been charged by his bosses to find out who ordered the hit.
When more "doppelgangsters" start appearing, followed by more murders, Esther once again finds herself working with Max the Sorcerer, as well as a local Catholic priest and some goodfellas, to try to prevent a mob war. Lopez is suspicious of Esther's apparent friendliness with some very unsavory characters, but she can't tell the practical, realistic cop what's really going on, which strains their budding relationship. Then Esther discovers that her own doppelganger is roaming the city, and keeping her new boyfriend happy is the suddenly the least of her problems.
Esther Diamond certainly shines (forgive the pun) in the ever-more-crowded urban fantasy genre. Tough, funny, yet vulnerable, this reluctant heroine can hold her own, not only in the cutthroat acting business, but in the supernatural realm as well. The secondary characters, from the sexy Lopez to the tech-challenged Max to the charming but deadly Lucky, are all entertaining and well-drawn, and the story is a nonstop thrill ride with plenty of laughs, some chills and a little romance along the way. You'll find yourself wishing Laura Resnick had a double so she could write twice as many books!
SUMMARY
"In Laura Resnick's Doppelgangster, the New York actress is 'resting' between roles by working as a singing waitress at a Manhattan mob restaurant because wiseguys tip well. Then duplicated gangsters appear, bullets start flying, and it's up to Esther and her friend Max the Magician to fight Evil by stopping the gang war before it starts killing the wrong people.
And if she has time, maybe Esther can actually keep a hot date with her hunky detective friend Lopez, who doesn't believe in magic. Yet. Unplug the phone and settle down for a fast and funny read." --New York Times bestselling author Mary Jo Putney
---
What do you think about this review?
Comments
No comments posted.

Registered users may leave comments.
Log in or register now!