"Seduction + Revenge = Forever"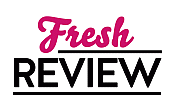 Reviewed by Tonya Callihan
Posted June 22, 2009

Emma Weatherfield is loyal to Alex and Max, the two men who have given her a job and are helping her through college. When the board of MD decides to hire Damien Medici to come in and make the needed cuts in order to help the company grow, Alex and Max assign Emma as Damien's personal assistant.
Damien knows Emma is reporting to Alex and Max, but for some reason he wants her loyalty. As they spend more and more time together, he realizes he can use her desire for him to his advantage. Get Emma in bed than she will begin to reveal secrets about MD that could bring them down.
But when Damien falls in love with Emma can he get past the revenge he's seeking? Can Emma forgive him for using her?
Ms. Banks has written a very passionate and desirable read that will leave the readers more than satisfied. Emma and Damien both have had a hard child hood growing up, but they both made something for themselves. Damien is a billionaire and a workaholic. Emma is still taking classes at the local college, worrying about her mother, and has made a successful career for herself. The plot is intriguing and every woman will fall in love with Damien Medici. You can tell he truly cares about Emma and what happens to her. It's a captivating read that will leave the readers panting in anticipation for more from this author.
SUMMARY
Mr. May: Damien Medici, überbillionaire
Mission: Revenge…through any means
Method: Seduction, of course!
Finally he could avenge his family. And the key to achieving all Damien desired lay in the hands of his sweet new secretary, Emma Weatherfield. She could reveal the privileged information he so desperately wanted. But in order to gain Emma's trust, he had to win her love. Romancing his way into Emma's heart was easier than he'd imagined. Doing so without entrapping himself, however, was not something this risk-taker had ever anticipated.
Man of the Month: A select member of The Billionaires Club—self-made men…rich in everything but love!
---
What do you think about this review?
Comments
No comments posted.

Registered users may leave comments.
Log in or register now!