"One Life Changes the Hearts of Two People"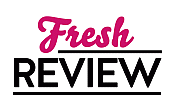 Reviewed by Tonya Callihan
Posted June 22, 2009

When Tino and Faith's relationship began they both agreed it would be physical only. Faith would never spend the night in Tino's family home with his parents and son and when one of them wanted to walk away it would be just as so. Almost a year of sneaking around together and hardly any personal information the two begin to finally learn something about each other. Tino learns that Faith is her son's art teacher and good friends with his mom, all before the two of them met. Faith learns that Tino is set in his ways and would only marry a suitable Sicilian woman, not an American. Once Faith learns she is pregnant with Tino's child she knows what she has to do. She loves Tino and wants to be a mother to Gio, his son. But she knows Tino could never love her. So she walks away from the relationship...if only it were that easy.
Lucy Monroe's story should be considered the book of the month for Harlequin Presents. There are so many stories involving Italian men and American women who fall for the untamable men and then a baby is thrown in to change their hearts desire. But this book is different. Monroe has set a new standard for Harlequin Presents. It will be hard for others to reach her level now. The plot is beautifully written and Faith is an adorable character. She's strong and independent. She's a successful artist in Sicily and a teacher a couple of times a week. She doesn't need a man in her life to complete it. Faith had been through a horrible ordeal and so has Tino. Faith believes she isn't meant to have a family and Tino doesn't want to marry again after losing his wife. One little boy and Tino's mother help change both their opinions. But ultimately the love and respect between the two are the key points to their relationship. Oh, and the description of this story was so picturesque, I felt like I was in Sicily while lost in the pages of this romantic tale. And Tino is a patient man with Faith when they learn of her pregnancy, well let's say as patient as he can be under the circumstances. Be sure to check out this heart warming read!
SUMMARY
Under the Sicilian sun, Valentino's mistress tempts him like no other!
Their relationship is scorching, its intensity unmatched, the desire indescribable. Only, love can never be mentioned….
But Faith, his stunning, intriguing American lover, is testing his resolve. He said he'd never marry again, that his principles won't allow it.
The one person to tame the untamable Valentino is Faith—the woman who's carrying his child….
---
What do you think about this review?
Comments
No comments posted.

Registered users may leave comments.
Log in or register now!