"If there is trouble, Raine Benares will find it"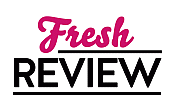 Reviewed by Loa Ledbetter
Posted June 22, 2009

Raine Benares, she is and elf and a seeker, or at least that was true two weeks ago. Now, she is the bonded servant to the Saghred, a soul devouring stone with unlimited power. Now people want to seek her out; not to hire her, but to own her, and the power she conducts from the Saghred.
Raine came to the Isle of Mid to get help from the world's most knowledgeable mages in trying to break her bond or to destroy the rock, before it or any one of those who wished to control her do so to her. Mid is neutral territory where the most magically talented young come to learn making it a perfect feeding ground for the demons being released through the Hellgate now opening on the isle.
While Raine and her friends battle to keep everyone safe from the demon infestation, she must also contend with keeping her friends safe from those seeking to get her. From the Elven embassy to the Goblin court, bodiless souls trapped in rocks to demon queens, the danger is all around. Raine has her hands full dealing with the need for her friends' assistance while feeling guilt for putting them in danger.
The implied romantic triangle developing in Raine's life gives readers a reason to come back for future stories. She's an angel with a devilish wit caught between a white knight and a reformed dark mage; to be with either could destroy them all. I look forward to seeing where Shearin takes this story.
True fantasy lovers may find the seventeenth century technology mixed with the modern day vocabulary a bit disconcerting. The book reads more like an urban fantasy with pirates and sharp wit and humor. I found the mix quite refreshing. Lisa Shearin's fun, action paced writing style gives this world life and vibrancy.
THE TROUBLE WITH DEMONS is the third installment to the Raine Benares series by a fresh new writer, Lisa Shearin. Even though I have landed In the midst of an ongoing series, I found the story to easy to fall into and follow and feel readers, like me, who have not read any of the Raine Benares series will still be able to enjoy this book. I have found Lisa Shearin's writing delightfully fun and quick witted and plan on going back and catching the first two of the series.
SUMMARY
For seeker Raine Benares, a demon infestation on the Isle of Mid couldn't come at a worse time. Already fighting the influence of the Saghred, a soul-stealing stone, Raine discovers she is also magically bonded to a dark mage and a white knight, two dangerous and powerful men on opposing sides.

Turns out, the demons want the key to unlock the Saghred. As a seeker, Raine should be able to find it first. As the axis of light and dark powers, she's a magical cataclysm waiting to happen.
---
What do you think about this review?
Comments
No comments posted.

Registered users may leave comments.
Log in or register now!