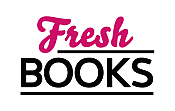 Summer Reads are HOT in July!
"Antiquities, mysteries and secret codes abound in this definitive work of fiction."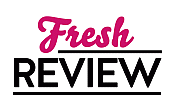 Reviewed by Vicky Gilpin
Posted January 15, 2009

After watching Mr. and Mrs. Gendron get manhandled and intimidated by an overeager potential buyer of their home -- never mind that they had no intention to sell, Cameron Thorne thought he was just doing a minor favor to strangers when he offered them his expertise as a lawyer. The situation quickly devolved from a friendly gesture to injury, murder and a run for his life, all while trying to decode ancient secrets and staying ahead of several secret organizations.
For a novel about American antiquities, mysteries and secret codes, a comparison to THE DA VINCI CODE and NATIONAL TREASURE is inevitable. However, Brody's CABAL OF THE WESTFORD KNIGHT, replete with photographs and diagrams, stands on its own mettle as a definitive work of historical fiction. Though immersed in historic information, the novel does not feel like a textbook on alternate theories of the discovery of New England. Instead, the story rips the reader into a fast-paced adventure in which each site acts as a clue. The characters are believable and none attempts to pedantically lecture to the reader. The style is likable, as well as riveting, and the information is presented in an interesting manner.
SUMMARY
A modern-day mystery novel rooted in recently-discovered ancient artifacts left by Templar Knights during a secret mission to North America in 1398. Attorney Cameron Thorne is thrust into a bloody tug-of-war involving secret societies, treasure hunters and keepers of the secrets of the Jesus bloodline. There is no shortage of people willing to maim and murder to prevent Cam from uncovering the shocking truths behind this ancient Templar mission. Joined by Amanda, a beautiful British researcher with secrets of her own, Cam races around New England with only two choices-unravel the 600-year-old mysteries encoded in the ancient artifacts, or die trying.
---
What do you think about this review?
Comments
No comments posted.

Registered users may leave comments.
Log in or register now!