"Friendship, heroism and beautiful writing create this tale for all ages."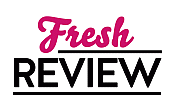 Reviewed by Morgan Chilson
Posted August 15, 2008

Tally reluctantly leaves her physician father to attend a unique boarding school called Delderton. Her father doesn't want her to go, either, but is worried because the Nazis are moving through Europe and bombing is expected to start in England. Tally will be much safer at Delderton.
And indeed, the peaceful countryside where Delderton is located seems far removed from her home. Tally, being a child who is much older emotionally than her years would indicate, immediately begins to connect with the other students. She sees a film about the peaceful country of Bergania and finds herself drawn to visit there to meet the king who has bravely defied the Nazis. So, never one to rest on her laurels, Tally finds out that Bergania is holding a 1939 international folk dancing festival and she convinces other students to form a dance troupe.
In Bergania, the students witness heartbreaking tragedy but are able to help the crown Prince Karil. Tally and Karil connect with a friendship that even the adults recognize will last a lifetime.
This is a beautiful, beautiful book. Designed for young adults, I recommend it to everyone. The elegant writing and wonderful people populating the pages of THE DRAGONFLY POOL will fill you to overflowing with emotion. I can't say enough good things about this talented writer and her story. I will certainly be reading more of her work.
SUMMARY
At first Tally doesnít want to go to the boarding school called Delderton. But she soon discovers that it is a wonderful place where freedom and selfexpression are valued. Tally organizes a ragtag dance troupe so the school can participate in an international folk dancing festival in Bergania in the summer of 1939. There she befriends Karil, the crown prince, who would love nothing more than to have ordinary friends and attend a school like Delderton. When Karilís father is assassinated, it is up to Tally and her friends to help Karil escape the Nazis and the bleak future he has inherited.
---
What do you think about this review?
Comments
No comments posted.

Registered users may leave comments.
Log in or register now!