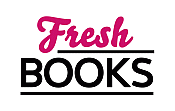 Grab a PSL and a great read in September
Reviews
1 - 20 of 258 ( prev | next )
The Girl With The Dragon Tattoo
by Stieg Larsson
"Totally captivating novel of mystery, intrigue and romance."
Posted February 22, 2012

Mikael Blomquist hurt his reputation as a journalist of integrity when he ran a story about a businessman that he couldn't back up with proof. Now, he's prepared to retire to the "country" for awhile and take on an intriguing task until he figures out what to do Read more...



Public Anatomy
by A. Scott Pearson
"A powerfully intense and absorbing medical mystery."
Posted January 7, 2011

After being injured, surgeon Eli Branch is working at a small hospital ER, hoping he'll heal enough to return to his once successful career. What he doesn't expect during his recovery is to be pulled into a hospital calamity surrounding a former colleague, Dr. Liza French. She specializes Read more...



Someone's Watching
by Sharon Potts
"This gritty look at the ugliness behind the bar/beach world makes for compelling reading."
Posted January 6, 2011

Robbie Ivy isn't happy to see her father, and she's shocked with the news he brings. One of the two girls who went missing in South Beach is Robbie's sister, Kate -- a sister she didn't know existed. Despite wanting to stay away from her father and Read more...



Boiling Point
by K.L. Dionne
"An eco-thriller highlighting the struggle to resolve the challenge of global warming."
Posted December 13, 2010

Microbiologists Ross Roundtree and Rebecca Sweet (introduced in Dionne's first book, FREEZING POINT) are studying Chitan, a long-dormant volcano in Chile. A film crew arrives because they've been tipped that the volcano may begin erupting and they want to get footage. A Nobel Prize winning physicist decides Read more...



A Duke's Temptation
by Jillian Hunter
"All is not as it seems in the household of an unusual, but tempting, duke."
Posted October 18, 2010

Lily Boscastle is happily engaged, anticipating a beautiful wedding and the life she had planned. But when she sees her fiancé in an altercation where someone dies -- and no one believes her -- she rejects the marriage, despite how it will destroy her reputation. And it definitely does that. Lily finds Read more...



Kind of Blue
by Miles Corwin
"A detective with depth, intelligence and charisma is involved in an intricate plot with intense action."
Posted October 18, 2010

Ash Levine quit being a detective when a witness was murdered on his watch. It didn't help that the witness, Latisha, was his lover. But when his lieutenant approaches him about coming back to investigate a murdered ex-cop, he agrees with an ulterior motive. While he's working Read more...



Sinful in Satin
by Madeline Hunter
"A wonderfully complex storyline brimming with emotional tension and intriguing characters."
Posted September 21, 2010

When Celia's mother dies, the young woman is left a legacy that alternately shames her and offers her an opportunity to live a life of luxury. Her mother was one of the most well-known and lusted after courtesans in London -- and most people expect Celia to follow the Read more...



And Then There Was One
by Patricia Gussin
"Three little girls go to a movie -- but only one comes home. Can this family survive?"
Posted September 9, 2010

Inseparable triplets Jackie, Sammie and Alex go to a movie. But while there, Sammie and Alex disappear, leaving Jackie and her parents frantic for their safe return. As the FBI delves into every aspect of their family life, parents Scott and Katie struggle not to fall apart, scared every moment Read more...



Fly By Wire
by Ward Larsen
"Could differing worldwide disasters be link in some evil, mysterious way?"
Posted August 16, 2010

When a C-500 drops out of the sky over France, it's the job of Jammer Davis, a National Transportation Safety Board investigator, to figure out what happened. At first, it seems like any other investigation where Jammer has to make things happen to get to the real cause Read more...



The Holy Thief
by William Ryan
"Politics and murder in 1930s Moscow -- a can't-miss mystery!"
Posted August 16, 2010

Meet Capt. Alexei Korolev, an officer in Stalinist Moscow working in the Criminal Investigative Division as his country changes around him. Assigned to investigate the heinous murder of a young woman found mutilated on a church altar, Korolev begins the skillful juggling of politics and persistence that are his world Read more...



Burn
by Nevada Barr
"Join Anna Pigeon on a foray into a dark world in New Orleans -- and pray she can save the little ones."
Posted July 15, 2010

Anna Pigeon is visiting a friend in New Orleans, healing before returning to work after administrative leave. But of course, she can't avoid trouble, which starts with a dead pigeon marked with runic symbols and an unsettling tenant who lives in her friend's apartment building. Try as she Read more...



The Hornbrook Prophecy
by Robert V. Wickes
"What happens when America goes bankrupt?"
Posted July 15, 2010

Sen. Henley Hornbrook fights the good fight in Washington, finally throwing up his hands in disgust as a tax reform bill passes that he thinks will jeopardize the economic security of the country. When he's proven right and the nation teeters into bankruptcy, Hornbrook and his team retreat to Read more...



The Liar's Lullaby
by Meg Gardiner
"The investigation into the death of the ex-wife of a U.S. president proves politics is deadly."
Posted June 16, 2010

Jo Beckett's work as a forensic psychiatrist for the police department means that she faces blood-chilling criminals and equally horrific crimes. But in her latest case, she's in the deadly world of politics, trying to put together the path that Tasia McFarland, ex-wife of the U Read more...



Love in the Time of Dragons
by Katie MacAlister
"With a crazy plot, fascinating characters and a dash of mystery, this is a fun reading adventure."
Posted April 19, 2010

Tully Sullivan woke up surrounded by people who said they were dragons and that she's one too. Considering that a couple of times a year she zones out and turns base metals into gold, the weird concept didn't totally throw her off. But no matter what, they can Read more...



Summer Sanctuary
by Laurie Gray
"An innocent and sharply realistic look at the world of teens dealing with life."
Posted April 19, 2010

The first time Matthew saw the girl, she took a sandwich from the trashcan and ate it. He couldn't get her out of his mind -- wondering what would cause someone to eat from the trash, what kind of life she might be living. He had plenty of time for Read more...



Provocative In Pearls
by Madeline Hunter
"A recovered bride, a spurned husband and an underhanded cousin equal a compelling read!"
Posted February 19, 2010

For two years, Grayson had lived with suggestions that something horrible had happened to make his new bride, Verity, vanish on their wedding day -- and some even dared hint that he killed her. When he stumbles across her, hiding in the country, he is furious but oddly kind to her Read more...



Hard Rain
by David Rollins
"Brutal deaths challenge the skills of CID team Masters and Cooper"
Posted February 13, 2010

The gruesome death of Col. Emmett Portman in Turkey brought together two CID special agents who would rather not be working together. Anna Masters and Vin Cooper's personal relationship had ended and she's now engaged to someone else. Awkward doesn't begin to cover it. But the two Read more...



Do They Know I'm Running?
by David Corbett
"What happens when the best laid plans are altered to include even more danger than before?"
Posted February 13, 2010

Roque Montalvo knows that any scheme his cousin, Happy, cooks up is criminal and going to get him in a world of trouble. But when Roque's uncle (Happy's father) is deported to El Salvador after an INS sweep, Roque is willing to help get his Uncle Faustino back Read more...



Long Time Coming
by Robert Goddard
"Rewriting the past may destroy the future"
Posted February 13, 2010

Stephen Swan is visiting his mother, when a surprise guest shocks him, making lie of the stories that have been told to him throughout his life. Stephen's uncle, Eldritch Swan, shows up -- and Stephen has always been told by his father that Eldritch died. Instead, he finds this slightly Read more...



Ravishing In Red
by Madeline Hunter
"Her father's scandal and death may lead this young woman to the love of her life."
Posted January 16, 2010

Audrianna Kelmsleigh is determined to prove her father had nothing to do with bad ammunition that found its way to the war front, causing the death and injuries of soldiers. And knowing that he killed himself during the inquiry makes it even more challenging to prove his innocence. Why, after Read more...



Morgan Chilson
I started reading at age 4 and have never been found without a book. They have been my lifeline when I'm stressed, my humor when I'm sorely in need of a laugh, and a much healthier addiction than drugs or alcohol! (Though my chocolate addiction is going pretty strong.) As a full-time freelance writer, I enjoy burying myself in the words of others, both as an escape from the real world and as an opportunity to see what other writers are doing. Since I work primarily as a journalist and non-fiction writer, I find the fiction world fascinating and fun. In between reading books and writing, I take care of my three young children and run crazed through my messy home, hoping insanely that an organizational fairy will drop by.
Features & Posts
No posts found.
No comments posted.