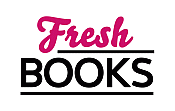 Sweet Reads in February
Katie MacAlister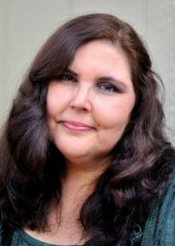 Blogging at Fresh Fiction
The Character Most Likely – Katie MacAlister Talks Dragons, Vampires, Billionaires and More
December 15, 2022
Most likely to run out in a snowstorm in slippers and a long woolen coat to go walkies with a dog? Read More...
Pseudonym for Katie Maxwell.
Pseudonym: Kate Marsh.

New York Times, USA Today, and Publishers Weekly bestseller Katie MacAlister has always loved reading. Growing up in a family where a weekly visit to the library was a given, Katie spent much of her time with her nose buried in a book. Despite her love for novels, she didn't think of writing them until she was contracted to write a non-fiction book about software. Since her editor refused to allow her to include either witty dialogue or love scenes in the software book, Katie swiftly resolved to switch to fiction, where she could indulge in world building, tormenting characters, and falling madly in love with all her heroes. Two years after she started writing novels, Katie sold her first romance, Noble Intentions.
More than fifty books later, her novels have been translated into numerous languages, been recorded as audiobooks, received several awards, and are regulars on the bestseller lists. She also writes for the young adult audience as Katie Maxwell. Katie lives in the Pacific Northwest with two dogs and a cat, and can often be found lurking around online.
Log In to see more information about Katie MacAlister
Log in or register now!
Series
Aisling Grey, Guardian | Regency Nobles | Ainslie Brothers | Southern Vampires | Dragon Falls | Matchmaker in Wonderland | Half-Moon Hollow | Dragon Hunter
Books:
Billionaire Romcom Collection: Books 1-3, December 2022
e-Book
The Stars That We Steal From the Night Sky, September 2022
Karma Marx #2
e-Book
Enthralled, November 2021
e-Book
Shadowborn, June 2020
Born Prophecy #3
Paperback / e-Book
Day of the Dragon, March 2019
Dragon Hunter #2
Mass Market Paperback / e-Book
Memoirs of a Dragon Hunter, September 2018
Dragon Hunter #1
Mass Market Paperback / e-Book
It's All Greek to Me, November 2017
A Papaioannou Novel #1
Paperback / e-Book
The Perils of Paulie, January 2017
Matchmaker in Wonderland #4
Paperback / e-Book
Dragon Unbound, December 2016
e-Book
Daring In a Blue Dress, June 2016
Matchmaker in Wonderland #3
Paperback / e-Book
Dragon Soul, April 2016
Dragon Falls #3
Paperback / e-Book
Dragon Storm, December 2015
Dragon Fall #2
Paperback / e-Book
Dragon Fall, August 2015
Dragon Fall #1
Paperback / e-Book
A Midsummer Night's Romp, May 2015
Matchmaker in Wonderland #2
Paperback / e-Book
The Importance of Being Alice, January 2015
Matchmaker in Wonderland #1
Paperback / e-Book
The Truth About Leo, August 2014
Noble #4
Mass Market Paperback / e-Book
The Trouble With Harry, July 2014
Noble #3
Paperback / e-Book (reprint)
Noble Destiny, June 2014
Noble #2
Paperback / e-Book (reprint)
Noble Intentions, May 2014
Noble #1
Paperback / e-Book (reprint)
The Art of Stealing Time, September 2013
Mass Market Paperback / e-Book
Time Thief, May 2013
Time Thief
Paperback / e-Book
The Undead In My Bed, October 2012
Half-Moon Hollow
Paperback / e-Book
A Tale Of Two Vampires, September 2012
Paperback / e-Book
Sparks Fly, May 2012
Paperback / e-Book
It's All Greek To Me, December 2011
Paperback / e-Book
Much Ado About Vampires, October 2011
Dark Ones # 9
Paperback
Sex, Lies, And Vampires, September 2011
Dark Ones #3
Mass Market Paperback (reprint)
The Unbearable Lightness Of Dragons, May 2011
Light Dragons #2
Mass Market Paperback
Sex And The Single Vampire, April 2011
Paperback (reprint)
A Girl's Guide To Vampires, January 2011
Paperback (reprint)
In The Company Of Vampires, November 2010
Dark Ones #8
Paperback
Confessions of a Vampire's Girlfriend, November 2010
Trade Size
Death's Excellent Vacation, August 2010
Sookie Stackhouse novella
Hardcover / e-Book
Cupid Cats, July 2010
Paperback / e-Book
Love in the Time of Dragons, May 2010
Light Dragons #1
Paperback
Steamed, February 2010
Paperback
My Zombie Valentine, January 2010
Mass Market Paperback
Me and My Shadow, November 2009
Silver Dragons
Mass Market Paperback
Crouching Vampire, Hidden Fang, May 2009
Dark Ones #7
Mass Market Paperback
Zen And The Art Of Vampires, December 2008
Dark Ones #6
Paperback
Up In Smoke, October 2008
Silver Dragons #2
Paperback
Playing with Fire (Silver Dragons, Book 1), May 2008
Paperback
My Big Fat Supernatural Honeymoon, January 2008
Trade Size
Holy Smokes, November 2007
Guardian #4
Paperback
Ain't Myth-behaving, October 2007
Mass Market Paperback
The Last of the Red-Hot Vampires, April 2007
Mass Market Paperback
Light My Fire, November 2006
Guardian #3
Paperback
Just One Sip, October 2006
Paperback
Even Vampires Get the Blues, May 2006
Paperback
Blow Me Down, November 2005
Paperback
Fire Me Up, May 2005
Guardian #2
Paperback
Noble Intentions, March 2005
Noble Series
Paperback (reprint)
Sex, Lies and Vampires, February 2005
Paperback
Hard Day's Knight, January 2005
Paperback
You Slay Me, September 2004
Guardian Series #1
Paperback / e-Book
The Trouble with Harry, July 2004
Noble Series
Paperback
The Corset Diaries, May 2004
Paperback
Sex and the Single Vampire, March 2004
Paperback
Men In Kilts, October 2003
Paperback
A Girl's Guide to Vampires, September 2003
Paperback
Noble Destiny, May 2003
Noble Series
Paperback
Improper English, March 2003
Paperback