"A wonderfully complex storyline brimming with emotional tension and intriguing characters."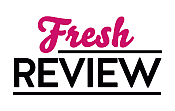 Reviewed by Morgan Chilson
Posted September 21, 2010

When Celia's mother dies, the young woman is left a legacy that alternately shames her and offers her an opportunity to live a life of luxury. Her mother was one of the most well-known and lusted after courtesans in London -- and most people expect Celia to follow the same path.
But although Celia's mother made sure her daughter was trained in the art of pleasure, Celia is determined to use other skills she's learned to set up a business that means she won't belong to any man. Debts require that most of her mother's estate be sold off, but a small house remains where Celia plans to go into business selling plants with her friend, Daphne. However, when she arrives to take up residence, she finds the attic occupied by a man, Jonathan Albrighton.
Albrighton is handsome and compelling, and Celia is very tempted to try out the wiles her mother taught her. But on finding out he's the bastard son of an earl, she knows they have no future, and she does not want to take on the life her mother lived.
A sexy and sensuous story! Ms. Hunter packs her usual wallop of emotional tension and intriguing characters into a complex storyline, continuing the saga of The Rarest Blooms. This is one of my favorite series, introducing a variety of characters each with their own challenges to overcome. Can't wait for Daphne and Castleford's story -- coming up next!!
SUMMARY
When famed London courtesan Alessandra Northrope passes away, her daughter Celia Pennifold inherits little more than a hopelessly contaminated reputation, a house in a middle class neighborhood, and an education that prepared her to take her mother's place the way Alessandra intended. Celia hopes to make her own life on her own terms, however, and moves into the house only to discover one more legacy—an enigmatic, handsome tenant who knows her mother's plans for her future rather too well.
Jonathan thinks he is on a simple mission to discover whether Celia's mother left accounts of her lovers that might embarrass important men. Instead he finds himself embroiled in a mystery full of dangerous betrayals and secrets, old and new, that touch on his life as well as Celia's.
---
What do you think about this review?
Comments
1 comment posted.
Re: A wonderfully complex storyline brimming with emotional tension and intriguing characters.

great
(Patricia Bennettburshnick 11:29am September 27, 2010)
Registered users may leave comments.
Log in or register now!