"Hannah Ives leaves no stone unturned in this thrilling mystery."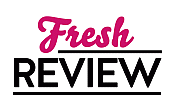 Reviewed by Melissa Kammer
Posted October 20, 2006

Hannah Ives is a cancer survivor and a grandmother of three: Chloe, Jake, and Timmy. She is delighted with the fact that her daughter and son-in-law, Emily and Dante Shemansky, have moved to Maryland to open up a spa, Dante's Paradiso. Now she can see her grandchildren anytime she wants plus take advantage of the spa's amenities such as massages and facials. However, the opening of the spa is overshadowed by Timmy's disappearance from the spa's nursery. After Timmy disappears, Hannah recalls that Dante made a comment about the need for a publicity stunt to bring in more business. Would her son-in-law purposely have his child kidnapped to bring publicity to his business?
The local police call in the FBI, who sets up their base of operations in the Shemansky household. The family holds press conferences and puts up posters, but when no ransom is demanded, the FBI believes that the person who took Timmy intends to keep him as their child. Since the FBI has few leads to pursue, Hannah decides to do some investigating of her own. With the help of friends, Hannah embarks on a journey that takes her into a world she would rather not know about, a world that may be threatening the marriage of her best friend. Will she be able to find something that the FBI didn't?
As the author of five previous Hannah Ives mysteries, Marcia Talley definitely knows what it takes to write mystery. She has succeeded once again with THROUGH THE DARKNESS. Her main character is strong and has a go for it attitude with no thought to the consequences to herself. The supporting characters all add to the story, and help perpetuate Hannah's drive. THROUGH THE DARKNESS is a great read that leads you into the disturbing world of child predators.
SUMMARY
Cancer survivor Hannah Ives looked Death in the eye... and walked away victorious. But the terror she once felt in its shadow pales before the ice-cold fear that now grips her heart in the wake of an unthinkable crime: the kidnapping of Hannah's innocent grandson.
One-year-old Tim vanished from the day care center at the luxurious upscale spa his parents recently opened, and the lack of a ransom note suggests the innocent child may have fallen into the hands of the worst sort of fiend. Hannah will find no peace until the boy is found and his abductor punished-;not even taking comfort in the caring words of a dear friend and spiritual advisor whose own life and marriage may be haunted by something dark and sinister. But the hunt may be leading Hannah to places she never dreamed she'd have to go...
---
What do you think about this review?
Comments
No comments posted.

Registered users may leave comments.
Log in or register now!