Breaking the Sexual Harassment Story That Helped Ignite a Movement
Penguin Press
September 2019
On Sale: September 10, 2019
ISBN: 0525560343
EAN: 9780525560340
Kindle: B07Q187L9K
Hardcover / e-Book
Add to Wish List

From the Pulitzer Prize-winning reporters who broke the news of Harvey Weinstein's sexual harassment and abuse for the New York Times, Jodi Kantor and Megan Twohey, the thrilling untold story of their investigation and its consequences for the #MeToo movement

For many years, reporters had tried to get to the truth about Harvey Weinstein's treatment of women. Rumors of wrongdoing had long circulated. But in 2017, when Jodi Kantor and Megan Twohey began their investigation into the prominent Hollywood producer for the New York Times, his name was still synonymous with power. During months of confidential interviews with top actresses, former Weinstein employees, and other sources, many disturbing and long-buried allegations were unearthed, and a web of onerous secret payouts and nondisclosure agreements was revealed. These shadowy settlements had long been used to hide sexual harassment and abuse, but with a breakthrough reporting technique Kantor and Twohey helped to expose it. But Weinstein had evaded scrutiny in the past, and he was not going down without a fight; he employed a team of high-profile lawyers, private investigators, and other allies to thwart the investigation. When Kantor and Twohey were finally able to convince some sources to go on the record, a dramatic final showdown between Weinstein and the New York Times was set in motion.

Nothing could have prepared Kantor and Twohey for what followed the publication of their initial Weinstein story on October 5, 2017. Within days, a veritable Pandora's box of sexual harassment and abuse was opened. Women all over the world came forward with their own traumatic stories. Over the next twelve months, hundreds of men from every walk of life and industry were outed following allegations of wrongdoing. But did too much change—or not enough? Those questions hung in the air months later as Brett Kavanaugh was nominated to the Supreme Court, and Christine Blasey Ford came forward to testify that he had assaulted her decades earlier. Kantor and Twohey, who had unique access to Ford and her team, bring to light the odyssey that led her to come forward, the overwhelming forces that came to bear on her, and what happened after she shared her allegation with the world.

In the tradition of great investigative journalism, She Said tells a thrilling story about the power of truth, with shocking new information from hidden sources. Kantor and Twohey describe not only the consequences of their reporting for the #MeToo movement, but the inspiring and affecting journeys of the women who spoke up—for the sake of other women, for future generations, and for themselves.
Start Reading SHE SAID Now

Our Past Week of Fresh Picks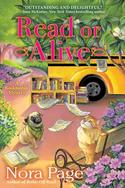 READ OR ALIVE
by Nora Page
Featured as Fresh Pick on May 25, 2020
A match-made in cozy heaven for fans of Jenn McKinlay, Kate Carlisle, and book lovers everywhere, Nora Page's third Bookmobile mystery will (book Read More »

An emotionally-charged cozy mystery!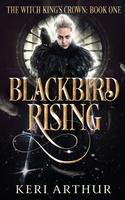 BLACKBIRD RISING
by Keri Arthur
Featured as Fresh Pick on May 24, 2020
A modern fantasy novel inspired by the King Arthur legend... For hundreds of years, the Witch King's sword has been buried in stone awaiting Read More »

Will a nefarious force claim the King's sword and crown?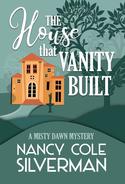 THE HOUSE THAT VANITY BUILT
by Nancy Cole Silverman
Featured as Fresh Pick on May 23, 2020
Misty Dawn, a former Hollywood psychic to the stars, knows the dark and sometimes glamorous streets of Los Angeles are full of secrets, broken promises Read More »

Sometimes vanity can be deadly.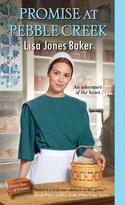 PROMISE AT PEBBLE CREEK
by Lisa Jones Baker
Featured as Fresh Pick on May 22, 2020
Lisa Jones Baker's beloved Hope Chest of Dreams series follows a new generation blessed by treasured hand-carved chests that hold—and Read More »

Craftsmen and farmers, all appreciate a lovely lady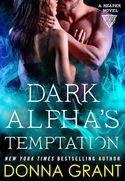 DARK ALPHA'S TEMPTATION
by Donna Grant
Featured as Fresh Pick on May 21, 2020
There is no escaping a Reaper. I am an elite assassin, part of a brotherhood that only answers to Death. And when Death says your Read More »

The Reaper finds his soulmate

She will be his undoing...
SAY YES TO THE DUKE
by Eloisa James
Featured as Fresh Pick on May 20, 2020
A shy wallflower meets her dream man--or does she?--in the next book in New York Times bestselling author Eloisa James' Wildes Read More »

The least wild Wilde gets her happily ever after!!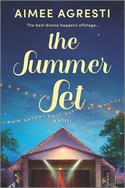 THE SUMMER SET
by Aimee Agresti
Featured as Fresh Pick on May 19, 2020
The best drama happens offstage in this undeniably charming novel about an idyllic summer theater where hot stars, has-beens and hopefuls chase roles&mdash Read More »

A sparking and very romantic character-driven story that satisfies!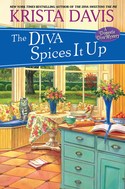 THE DIVA SPICES IT UP
by Krista Davis
Featured as Fresh Pick on May 18, 2020
After a celebrity ghostwriter dies on the job, Old Town's favorite entertaining expert and sporadic sleuth, Sophie Winston, whips up an impromptu investigation Read More »

A Spicy Hot Mystery