Breaking the Sexual Harassment Story That Helped Ignite a Movement
Penguin Press
September 2019
On Sale: September 10, 2019
ISBN: 0525560343
EAN: 9780525560340
Kindle: B07Q187L9K
Hardcover / e-Book
Add to Wish List

From the Pulitzer Prize-winning reporters who broke the news of Harvey Weinstein's sexual harassment and abuse for the New York Times, Jodi Kantor and Megan Twohey, the thrilling untold story of their investigation and its consequences for the #MeToo movement

For many years, reporters had tried to get to the truth about Harvey Weinstein's treatment of women. Rumors of wrongdoing had long circulated. But in 2017, when Jodi Kantor and Megan Twohey began their investigation into the prominent Hollywood producer for the New York Times, his name was still synonymous with power. During months of confidential interviews with top actresses, former Weinstein employees, and other sources, many disturbing and long-buried allegations were unearthed, and a web of onerous secret payouts and nondisclosure agreements was revealed. These shadowy settlements had long been used to hide sexual harassment and abuse, but with a breakthrough reporting technique Kantor and Twohey helped to expose it. But Weinstein had evaded scrutiny in the past, and he was not going down without a fight; he employed a team of high-profile lawyers, private investigators, and other allies to thwart the investigation. When Kantor and Twohey were finally able to convince some sources to go on the record, a dramatic final showdown between Weinstein and the New York Times was set in motion.

Nothing could have prepared Kantor and Twohey for what followed the publication of their initial Weinstein story on October 5, 2017. Within days, a veritable Pandora's box of sexual harassment and abuse was opened. Women all over the world came forward with their own traumatic stories. Over the next twelve months, hundreds of men from every walk of life and industry were outed following allegations of wrongdoing. But did too much change—or not enough? Those questions hung in the air months later as Brett Kavanaugh was nominated to the Supreme Court, and Christine Blasey Ford came forward to testify that he had assaulted her decades earlier. Kantor and Twohey, who had unique access to Ford and her team, bring to light the odyssey that led her to come forward, the overwhelming forces that came to bear on her, and what happened after she shared her allegation with the world.

In the tradition of great investigative journalism, She Said tells a thrilling story about the power of truth, with shocking new information from hidden sources. Kantor and Twohey describe not only the consequences of their reporting for the #MeToo movement, but the inspiring and affecting journeys of the women who spoke up—for the sake of other women, for future generations, and for themselves.
Start Reading SHE SAID Now

Our Past Week of Fresh Picks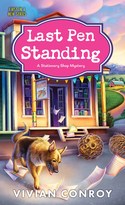 LAST PEN STANDING
by Vivian Conroy
Featured as Fresh Pick on October 20, 2019
Will this paper trail run cold? As the new co-owner of Tundish Montana's stationery shop WANTED, Delta Douglas knows how to organize a Read More »

Can Delta and the Paper Posse catch a killer?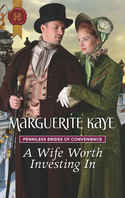 A WIFE WORTH INVESTING IN
by Marguerite Kaye
Featured as Fresh Pick on October 19, 2019
A convenient proposal…Makes a scandalous match!Knocking on Owen Harrington's door, impoverished and desperate Miss Phoebe Brannagh wonders if London&rsquo Read More »

Open a London restaurant? Scandalous!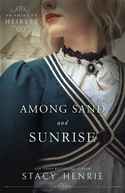 AMONG SAND AND SUNRISE
by Stacy Henrie
Featured as Fresh Pick on October 18, 2019
--1909-- After three failed seasons, American heiress Syble Rinecroft is more than ready to move forward in a life of independence and adventure. And what Read More »

Love will find you if you remain true to yourself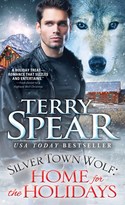 SILVER TOWN WOLF: HOME FOR THE HOLIDAYS
by Terry Spear
Featured as Fresh Pick on October 17, 2019
Come home to Silver Town for the holidays with an exciting new shapeshifter romance from USA Today bestseller Terry Spear! It's Christmastime in wolf Read More »

Full of cozy holiday charm and werewolf romance rawr

A sweet paranormal holiday read, with just a hint of danger!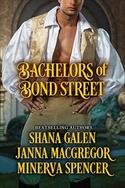 BACHELORS OF BOND STREET
by Shana Galen, Janna MacGregor, Minerva Spencer
Featured as Fresh Pick on October 16, 2019
Love by the Letters by Janna MacGregor Miss Portia Bellingham, a wealthy merchant's daughter, wants her sister's eighteenth birthday Read More »

Who needs dukes when you have fabulous businessmen!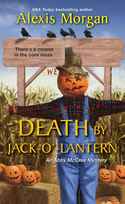 DEATH BY JACK-O'-LANTERN
by Alexis Morgan
Featured as Fresh Pick on October 15, 2019
Overcommitted committee member Abby McCree gets in a patch of trouble trying to solve the murder of a pumpkin farmer …The small town Read More »

Nobody liked the pumpkin farmer... but who hated him enough to kill him?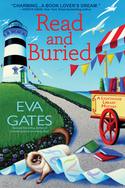 READ AND BURIED
by Eva Gates
Featured as Fresh Pick on October 14, 2019
Librarian Lucy Richardson unearths a mysterious map dating back to the Civil War. But if she can't crack its code, she may end up Read More »

The past haunts the present with deadly results but makes for an entertaining murder mystery!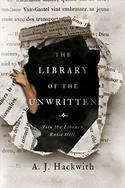 THE LIBRARY OF THE UNWRITTEN
by A.J. Hackwith
Featured as Fresh Pick on October 13, 2019
In the first book in a brilliant new fantasy series, books that aren't finished by their authors reside in the Library of the Unwritten Read More »

What happens when the forces of Heaven and Hell collide?