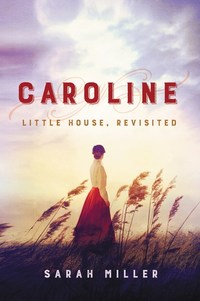 Little House, revisited
William Morrow
September 2017
On Sale: September 19, 2017
384 pages
ISBN: 0062685341
EAN: 9780062685346
Kindle: B06WGTZRBD
Hardcover / e-Book
Add to Wish List

In this novel authorized by the Little House Heritage Trust, Sarah Miller vividly recreates the beauty, hardship, and joys of the frontier in a dazzling work of historical fiction, a captivating story that illuminates one courageous, resilient, and loving pioneer woman as never before—Caroline Ingalls, "Ma" in Laura Ingalls Wilder's beloved Little House books.
In the frigid days of February, 1870, Caroline Ingalls and her family leave the familiar comforts of the Big Woods of Wisconsin and the warm bosom of her family, for a new life in Kansas Indian Territory. Packing what they can carry in their wagon, Caroline, her husband Charles, and their little girls, Mary and Laura, head west to settle in a beautiful, unpredictable land full of promise and peril.
The pioneer life is a hard one, especially for a pregnant woman with no friends or kin to turn to for comfort or help. The burden of work must be shouldered alone, sickness tended without the aid of doctors, and babies birthed without the accustomed hands of mothers or sisters. But Caroline's new world is also full of tender joys. In adapting to this strange new place and transforming a rough log house built by Charles' hands into a home, Caroline must draw on untapped wells of strength she does not know she possesses.
For more than eighty years, generations of readers have been enchanted by the adventures of the American frontier's most famous child, Laura Ingalls Wilder, in the Little House books. Now, that familiar story is retold in this captivating tale of family, fidelity, hardship, love, and survival that vividly reimagines our past.
Start Reading CAROLINE Now

Our Past Week of Fresh Picks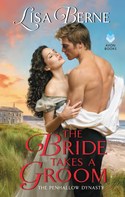 THE BRIDE TAKES A GROOM
by Lisa Berne
Featured as Fresh Pick on April 25, 2018
Lisa Berne's Penhallow Dynasty continues with a pair of star-crossed childhood friends who meet again years later—and find love where they least Read More »

Now I know which book to bring on a desert island!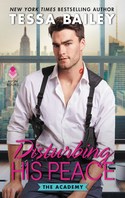 DISTURBING HIS PEACE
by Tessa Bailey
Featured as Fresh Pick on April 24, 2018
#RomanceTuesday
She's got probable cause to make her move . . . Danika Silva can't stand Lt. Greer Burns. Her roommate's older brother may be sexy Read More »

When the student becomes the teacher!

HOT, HOT, HOT... a super steamy contemporary romance!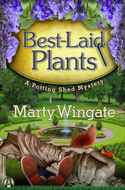 BEST-LAID PLANTS
by Marty Wingate
Featured as Fresh Pick on April 23, 2018
#SuspenseMonday
A trip to the English countryside turns into a brush with death for Pru Parke, the only gardener whose holiday wouldn't be complete without Read More »

Wills and ills, plants and plots; a lot of challenges for a gardener!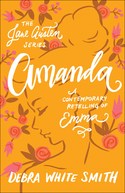 AMANDA
by Debra White Smith
Featured as Fresh Pick on April 22, 2018
A bit of a busybody, Amanda always has her friends' best interests at heart. She prides herself on her matchmaking skills . . . but when nothing seems Read More »
SPARTAN HEART
by Jennifer Estep
Featured as Fresh Pick on April 21, 2018
New school year, same old problems . . . At Mythos Academy, everyone knows exactly who I am: Rory Forseti, Spartan girl and the daughter of Reapers. Even Read More »

Heart pounding and thought provoking Mythos spin-off!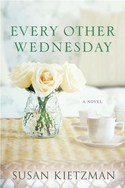 EVERY OTHER WEDNESDAY
by Susan Kietzman
Featured as Fresh Pick on April 20, 2018
Three women, each facing an empty nest, come together to cheer and challenge one another in this insightful, poignant new novel from acclaimed author Susan Read More »

Can these friends put aside their differences?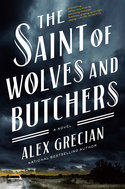 THE SAINT OF WOLVES AND BUTCHERS
by Alex Grecian
Featured as Fresh Pick on April 19, 2018
#ThrillerThursday
Travis Roan and his dog, Bear, are hunters: They travel the world pursuing evildoers in order to bring them to justice. They have now come Read More »

Take a deep breath, because this is huge!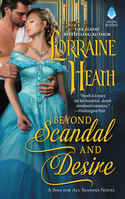 BEYOND SCANDAL AND DESIRE
by Lorraine Heath
Featured as Fresh Pick on April 18, 2018
At birth, Mick Trewlove, the illegitimate son of a duke, was handed over to a commoner. Despite his lowly upbringing, Mick has become a successful Read More »

A tangled tale of revenge, family, and devotion!