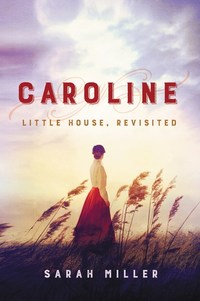 Little House, revisited
William Morrow
September 2017
On Sale: September 19, 2017
384 pages
ISBN: 0062685341
EAN: 9780062685346
Kindle: B06WGTZRBD
Hardcover / e-Book
Add to Wish List

In this novel authorized by the Little House Heritage Trust, Sarah Miller vividly recreates the beauty, hardship, and joys of the frontier in a dazzling work of historical fiction, a captivating story that illuminates one courageous, resilient, and loving pioneer woman as never before—Caroline Ingalls, "Ma" in Laura Ingalls Wilder's beloved Little House books.
In the frigid days of February, 1870, Caroline Ingalls and her family leave the familiar comforts of the Big Woods of Wisconsin and the warm bosom of her family, for a new life in Kansas Indian Territory. Packing what they can carry in their wagon, Caroline, her husband Charles, and their little girls, Mary and Laura, head west to settle in a beautiful, unpredictable land full of promise and peril.
The pioneer life is a hard one, especially for a pregnant woman with no friends or kin to turn to for comfort or help. The burden of work must be shouldered alone, sickness tended without the aid of doctors, and babies birthed without the accustomed hands of mothers or sisters. But Caroline's new world is also full of tender joys. In adapting to this strange new place and transforming a rough log house built by Charles' hands into a home, Caroline must draw on untapped wells of strength she does not know she possesses.
For more than eighty years, generations of readers have been enchanted by the adventures of the American frontier's most famous child, Laura Ingalls Wilder, in the Little House books. Now, that familiar story is retold in this captivating tale of family, fidelity, hardship, love, and survival that vividly reimagines our past.
Start Reading CAROLINE Now

Our Past Week of Fresh Picks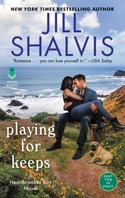 PLAYING FOR KEEPS
by Jill Shalvis
Featured as Fresh Pick on January 22, 2019
FIRST TIME AVAILABLE If you're planning on falling in love… When it comes to the confident, charismatic Caleb Parker, Sadie Lane feels the spark Read More »

A mogul, a tattoo artist, and an adorable three-legged dog!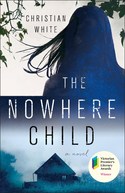 THE NOWHERE CHILD
by Christian White
Featured as Fresh Pick on January 21, 2019
Winner of the Victorian Premier's Literary Award, The Nowhere Child is screenwriter Christian White's internationally bestselling debut thriller of psychological suspense about a Read More »

Was she really kidnapped as a child? Who has the truth? Her family or a stranger?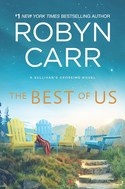 THE BEST OF US
by Robyn Carr
Featured as Fresh Pick on January 20, 2019
In Sullivan's Crossing, #1 New York Times bestselling author Robyn Carr has created a place where good people, powerful emotions, great humor and a Read More »

Great tale about finding love when you aren't even looking.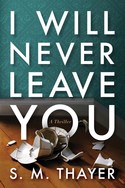 I WILL NEVER LEAVE YOU
by S.M. Thayer
Featured as Fresh Pick on January 19, 2019
All they want is a baby—and they'll do anything to have one. Banking heiress Trish and her husband, James, seem to have it Read More »

Two women, one choice... a thrilling mystery to keep you guessing.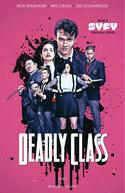 DEADLY CLASS VOLUME 1
by Rick Remender
Featured as Fresh Pick on January 18, 2019
This new edition of RICK REMENDER and WES CRAIG's DEADLY CLASS, VOL. 1 features a media tie-in photo cover with key imagery from Read More »

Disorienting, intriguing, and full of deadly characters!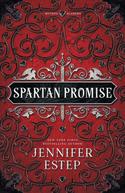 SPARTAN PROMISE
by Jennifer Estep
Featured as Fresh Pick on January 17, 2019
Hunting for the bad guys has never been so dangerous . . . My name is Rory Forseti, and I attend the Colorado branch of Mythos Academy, a Read More »

Can Team Midgard stop the Reapers?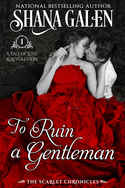 TO RUIN A GENTLEMAN
by Shana Galen
Featured as Fresh Pick on January 16, 2019
The true story of the Scarlet Pimpernel... Angelette, the recently widowed Comtesse d'Avignon, only invited Viscount Daventry to her country house party as a Read More »

Shana Galen dazzles with a true historical romance
THE MAGNOLIA INN
by Carolyn Brown
Featured as Fresh Pick on January 15, 2019
New York Times bestselling author Carolyn Brown brings together two wounded hearts in a Texas romance of second chances and twice-in-a-lifetime true Read More »

A charming story set in a country B&B...