Latest Buzz

After 40 + books as a published author I can tell you that I have researched a many and varied range of topics. Most of them interesting, gritty, hard hitting things. Just off the top of my head I can list a bunch of them - how to separate conjoined twins joined at the head, heritage listings, shipwrecks, horrifying disfiguring diseases, autopsy procedures, prosthetics, football stuff (shudder), box jellyfish stings, earthquakes, eye conditions, the sex life of Read More...
* * *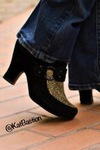 Kat Bastion and Stone Bastion are excited to celebrate the release of ONE FUNERAL this week. As a release-week promotion, digital copies purchased on all platforms will be $0.99 (from $3.99 full price) and Read More...
* * *

Whenever I read a book in which the heroine is perfectly beautiful and slim yet curvy yet can pack away a bacon double cheeseburger, I sigh a little. Yes, yes, there are many beautiful people with hummingbird-like metabolisms, but Iím not one of them. I like reading about a person who has some of the same wee insecurities I do. Positive self-esteem can be a daily battle. Some days, I look in Read More...
* * *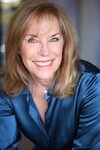 Hi, readers!! Wonderful reviews have come in for the 3rd in the Cookbook Nook Mysteries: STIRRING THE PLOT. But what matters to me is what you think! Read the First Chapter by clicking HERE. Iím nothing like my amateur sleuth Read More...
* * *

Hey there, Fresh Fiction readers! Iím thrilled to be here today to celebrate the release of my new Entangled Indulgence, REFORMING THE ROCK STAR. Iím running a little giveaway too, so stick around to comment for a chance to feed your book addiction! When I was writing this particular book, it got me thinking about hot rock stars, the nature of people, and Read More...
* * *

I think most people have some moment in their life, especially during childhood, where they felt everything was just right. Maybe they didnít realize it at the time. Maybe the realization came later in life. When things got rough, they looked back and said, ďMan, I miss those days.Ē Enter me between the ages of 5 and 8. These years were my golden years, where I lived with my family in the Dallas suburbs Read More...
* * *
In honor of Banned Books Week, Fresh Fiction staff members selected our favorite titles from the American Library Association's frequently challenged book list and are thrilled to share our thoughts on them as part of the Banned Books Week Virtual Read-Out. Join us in celebrating the Read More...
* * *

Have you ever gone to a fancy restaurant and ordered dessert first? About a year ago, my husband took me to Commanderís Palace for dinner. Known for its flowers, splendid food, and wine, the restaurant is a landmark in the Garden District of New Orleans. Weíd been before, and each visit is a treat. But this time was extra special. We were celebrating our Read More...
* * *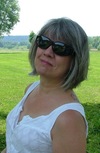 Iíve lived around lakes my entire life. As a child, a big treat was going to one of the parks, splashing in the water and playing in the sand. I love the water, the sparkles of the sun reflecting off the surface, the holiday atmosphere of the shore. But Iíd never been to the ocean. I was an adult before I ever made it to the coast of the Atlantic. And I was Read More...
* * *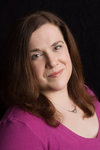 In RUPTURED, Alana must face more than demon platoons marching upon her home. She confronts what she wants for her life versus what the Council deems her role should be for the continuation of the human race. The close interactions with her squad and the man chosen to be her mate created intense interactions. Our passions are what drive us along with our Read More...
* * *

Have you ever been on a blind date? Or better yet, have you ever signed up on one of those online dating sites? Itís nerve-wracking wondering who is going to show up to meet you. What if heís a complete nasally voiced nerd? Or scary? Or drop-dead gorgeous? Would you feel like youíve hit the jackpot? Or would you think, this guy is way out of my element, beyond my Read More...
* * *

My name is Blaire and Iím a bookaholic. I will read anything. Romance, science fiction, magazines. Anything. Everything. As a child, the only time I didnít have a book in my hand was at meal time. I had a mother who believed in three squares and meaningful conversation so I was prohibited from bringing my book to the table. With no story to escape into, I resorted to reading food labels. If you Read More...
* * *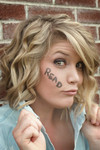 Check out this video blog from Meghan Quinn, author of the Love and Sports series, for her list of Top 5 Football Hotties! About the upcoming release, THREE AND OUT Piper was dead to him. The minute she Read More...
* * *

Iím never sure how I feel about the changing of the seasons. Where I grew up, in the tropics, we had the rainy seasons (traditionally March and October), hurricane season (July to October) and then a very brief cooler period around the end of December. That was it. Now, living in Canada, I find myself alternately looking forward to the next season and rueing the passage of the one before. Well, except for winter Read More...
* * *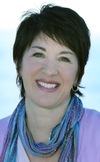 The title alone should tell you that Book #2 in the Italian Kitchen Mysteries, THE WEDDING SOUP MURDER, features a wedding. And that um, other thing that tends to be front and center in cozy mysteries. (Oh, but thereís also soupódid I mention the soup?) However, I did have the good taste to wait until after the reception to kill off Read More...
* * *
Forty-five Jeaniene Frost fans perched among the shabby-chic dťcor of the Read More...
* * *
The hottest topic in book-world today is the annual Banned Books Week, which takes place September 21 through 27 this year. During this week, our nation's community of book lovers unites to celebrate our freedom to read. According to the American Library Association, the motivation behind this annual event is the following: Typically Read More...
* * *

Youíre sitting in a coffee shop, trying to write, when a man walks in alone. He orders a simple cup of Joe and takes a seat at a bistro table, his back to the wall, and pulls out an impossibly thin computer. Heís absorbed in his work, only occasionally taking his eyes off the screen long enough to sweep the coffee shop, looking for . . . what? So much for getting any work done, right Read More...
* * *

1. Itís been more than a decade since youíve published your last novel. What was it like to get back in the game with TREASURE COAST? I have to say itís been exhilarating, maybe because it was so unexpected. A year ago at about this time I went to my mailbox and discovered a package containing an autographed copy of Read More...
* * *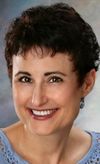 Through the end of September, TOUCHED BY FIRE is on sale for 99Ę . If you haven't read sexy, superhuman, Harley-riding Luke Paxton's story, here's your chance! About TOUCHED BY FIRE Since a brutal attack on her sister eleven years ago, Marla Reynolds has been emotionally frozenóbut one manís passion could melt her defenses . . . For the past eleven Read More...
* * *
On Saturday, all pinkies were properly raised as a group of forty readers welcomed New York Times bestselling author Susan Elizabeth Phillips for high tea at Dallasís historic Adolphus Hotel. The French Room at the Adolphus served Read More...
* * *

After FULL EXPOSURE left us panting for more in July, we can't wait to return to Independence Falls for book two of Sara Jane Stone's steamy contemporary romance series. CAUGHT IN THE ACT was released today from Avon Impulse, so why Read More...
* * *

New York Times Bestselling Author Dianne Duvall is celebrating the September 2nd release of NIGHT UNBOUND with a huge Blog Tour! Some of the fun things youíll find on the tour include an Immortal Guardians Dream Cast, character interviews, excerpts, Top 10 Lists, an unusual Playlist, author interviews, reviews, spotlights, guest posts, AND a tour-wide GIVEAWAY! Enjoy the tour and enter to win an Amazon Gift Card, autographed books, and more! Read More...
* * *
Harlequin has released my first "unofficial" trilogy 8.12.2014 as ebooks (all platforms)! I was the creator of the 3-book series concept in the 1980's but it took writing two series (and no reader ever knew they were connected because the publisher didn't believe a writer could write 3 books in a row). Now, Harlequin is bringing them out with new covers. RED TAIL, is book 1, DARE TO LOVE, is Read More...
* * *
1 - 24 of 1104 ( First | more Fresh Buzz )