Latest Buzz

Join us as we celebrate the release of A RANCHER OF HER OWN, the second book in the Hitching Post Hotel with an exclusive excerpt! About A RANCHER OF HER OWN A REASON TO STAY Ranch manager Pete Brannigan has no interest in Read More...
* * *

About HARD TO LET GO Beckett Murda hates to dwell on the past. But his investigation into the Read More...
* * *
About FIXED IN BLOOD Perfect for fans of Jeff Lindsay's Dexter thrillers and the novels of Lisa Gardner and Karin Read More...
* * *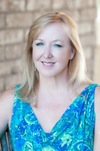 Kathryn Delroy was in her element. All those years of fishing with her dad and brothers had given her the background to be here. She wore a grin a mile wide as she watched the salmon leap through the water in their quest for a bed for their eggs. It was late June and right in the middle of spawning season. The air was crisp and the sun warm like a hot towel after a Read More...
* * *

The Forbidden Series is a trilogy of sexier reads with serialized release dates and a different author for each title! Each week a new part of these seductive reads will be released so be sure and follow along for some flirty fun! Visit the Forbidden Tour Page for more information about all three titles of Forbidden Series! For Read More...
* * *

"Thank you for coming, Rebecca," he said, his voice a dark summons that set her stomach aflutter. "I wasn't sure you would." "Your invitation had me at a disadvantage," she whispered. "It's hard for me to resist the stars." There was no need to let the man know she felt an even stronger tug toward him. "No need to keep quiet now," he said. "No one will hear us up here." "But we Read More...
* * *

Love in Bloom is an award-winning steamy contemporary romance series following alpha male heroes and sexy, empowered women on their search for true love. They're flawed, funny & passionate. Characters from each family appear in future series. Each book can be read as a stand alone novel, but for the most enjoyments, read them in series order. Read More...
* * *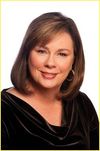 What's the number one way for a New York Times bestselling author to give back after they've personally experienced the hardships of releasing a book? Helping other authors further their careers, of course. Deserving writers can attend the Killer Nashville Conference for free, thanks to bestselling author Lisa Jackson Read More...
* * *

Traci Andrighetti's debut novel LIMONCELLO YELLOW has been nominated for the Daphne du Maurier Award for Excellence in Mystery/Suspense! Winners for the Daphne du Maurier Award for Excellence in Mystery/Suspense will be announced at the Romance Writer's of America's national conference, held this year Read More...
* * *
Good news for my readers! There is a permafree ebook that kicks off my new Delos series! LAST CHANCE is about Lia Cassidy, heroine and an employee of Delos charities. This is the prologue to her Book 1, NOWHERE TO HIDE. The free novella is a fourteen thousand words Read More...
* * *

Miss Callie Grant has seen the dark underbelly of London and the worst of mankind as she works alongside Hestia Wright in her mission to help any woman who asks. There is one woman who Callie would do anything for—even though she won't ask for the help she needs. Anything, even agreeing to travel with the gorgeous-yet-irritating Lord Truitt Russell, pretending to be his bride as they attempt to rescue Letty Read More...
* * *
Just in time for hot, summer beach reads, RAVEN by Ashley Suzanne has a hot new cover! About RAVEN In the debut of Ashley Suzanne's blistering-hot Fight or Flight series—perfect for fans of Monica Murphy and J. Lynn Read More...
* * *

Watch bestselling author Charles Martin discuss WATER FROM MY HEART, his newest release. WATER FROM MY HEART is a story of love and redemption about a man who seeks to right the wrongs of his life. Read More...
* * *

Nalini Singh released the fourteenth Psy-Changling novel on June 2! SHARDS OF HOPE unanimously pleased our reviewers. Here's what they're saying! Mav` S writes, "Nalini Singh hits it out of the ballpark again with Read More...
* * *

Carla's a writer who brings you home to times gone by. Grab A FLYING AFFAIR for a day beneath a summer blue sky and immerse yourself in a timeless romance. Read More...
* * *

About COLTON COWBOY PROTECTOR Rancher and single dad Jack Colton must face an assassin in the thrilling first book of Read More...
* * *

About RISK IT As dominating in business as he is in bed, Rand Sterling Winston, IV, always gets what he wants. And even Read More...
* * *
It's the end of the month and you still have a chance to enter to win! So check out these great contests and enter a few! Or All! Read More...
* * *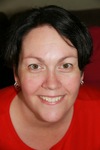 About MATRONLY DUTIES Hundreds of years after an asteroid slammed into Earth and sent it into a new ice age, what remains of Read More...
* * *
I love a good cup (or pot) of coffee and Illy is one of my favorites to have in the house. So saw this special and thought I'd share with my coffee drinking friends. Enjoy up to $50 off on shop.illy.com and discover the extraordinary taste of illy. Receive $15 off $75, $30 off $150, or $50 off $225 orders. Use Read More...
* * *

About CAUGHT Watching sex tapes at the office is just part of PR professional Vivian Blake's job, especially when she has to clean up a celebrity's image. Except that her newest client isn't quite that easy. Racecar driver Jarod Cage is beyond hot, and his onscreen "performance" is already compromising Viv's cool professionalism. While Jarod hasn't exactly been discreet about his personal life, he never thought his Read More...
* * *
Caridad Pineiro's JERSEY GIRLS Contemporary Romance box set hit cybershelves on April 15 and it's specially priced at 2.99. You'll fall in love with the strong women and sexy men in these full length stories about Jersey Girls who know how to get their man! Love military men? Don't miss Read More...
* * *
April 29, 2015, New York, NY: Mystery Writers of America is proud to announce the winners of the 2015 Edgar Allan Poe Awards, honoring the best in mystery fiction, non-fiction and television published or produced in 2014. The Edgar® Awards were presented to the winners at our 69th Gala Banquet, April 29, 2015 at the Grand Hyatt Hotel, New York City. Read More...
* * *
Fresh Fiction is getting into the Subscription Box Game! The desks at Fresh Fiction are covered in some of our favorite subscription boxes, bringing us the latest in fashion and pop culture. So, we thought what better way to reach our readers and to provide you with what's new and now than to offer a book-centric subscription Read More...
* * *
1 - 24 of 1141 ( First | more Fresh Buzz )