Latest Buzz
Updates

Writing fiction fell upon me through my own devices of dreams and things. After some research online where I found the affair of my 19th century, barely out of her teen years debutante, I thought, I must write this story of love, disappointment and murder. I know, I said to myself, I'll write a book. After all, I had written a chapter for a history book and been wooed by a Read More...
* * *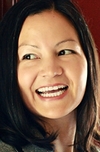 St. Patrick's Day is coming up and Audra North has a sale to help you celebrate! PUSHING HER LUCK is only 99 cents from March 5th-12th! When Riordan Faraday, surly Irish artist, meets Samantha Meyer, clueless American, the sparks fly in this Ireland-set romantic comedy. For a limited time only, take advantage of 75% off regular price and get the Read More...
* * *

I'm so excited you stumbled upon this little corner of the ever changing mystery of writing. The ever eluding story, fiction or nonfiction. I write about all things questionable and what isn't? Little kids fire questions that we all asked at one time or another. Everything is a mystery, beginning with, "Why is the sky blue?" When was the last time you asked that one? Why is the sky blue Read More...
* * *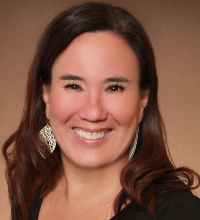 A few days ago, a friend of mine sent me a political cartoon. She was blithely unaware that our politics are polar opposites. Usually I ignore her political commentary, but this cartoon hit a nerve. It insulted President Obama and glorified Trump's pussy grabbing comment. I emailed back that she needed to stop sending me such things because I don't consider sexual attacks funny, and certainly not ones bragged about by our current Read More...
* * *

The writing bug bit me when I decided to create a copy of Albert Bierstadt's, "Domes of Yosemite." What? You were painting and that's when you wanted to write? What a conundrum. Gail . . . Read more here INDIGO SKY by Read More...
* * *

HIS FANTASY BRIDE, by Nina Croft is on sale! Only 99 cents (usual price $3.99) for one week only. I can't marry you. You don't love me. Two sentences, that's all Gabrielle Harper left Vito D'Ascensio when she vanished the night before their wedding. If he wants his bride back, he's going to have to Read More...
* * *

Many people use reading as a means to escape reality and step into another life; one filled with glamour, intrigue, and adventure. The genre doesn't always matter, it is the author's ability to transport a reader to another world. Many find enjoyment in reading historical romance, I find enjoyment in writing it. The characters roaming in my mind are given names, homes, families, and entire lives. My heroine can wear a daring midnight Read More...
* * *
Special Book Launch Offer! Order LOST IN TIME (Book 3 in The Fine Art of Deception Series) before February 8th and you'll get it at a special subscriber discounted price! ($2.99 instead of $4.99) You'll also get Book 1 in The Fine Art of Deception Series with a printable Read More...
* * *

WICKED COWBOY CHARM by Carolyn Brown Lucky Penny Ranch #4 ONE BLIZZARD, ONE BUNKHOUSE, AND A WHOLE Read More...
* * *

NOW IN PAPERBACK! THE BACHELOR AUCTION by Rachel Van Dyken (January 31, 2017; Forever Mass Market Paperback; $7.99; The Bachelors of Arizona Book 1) The first book in an all-new contemporary romance series from #1 New York Times bestselling author Rachel Van Dyken. THE BACHELOR AUCTION by Read More...
* * *

I aced my stress test yesterday. That means I can dance my heart out. That's not what this post is about. Today's writing addresses the question many have asked, "What do I do for my complexion?" I am not an expert, except I've been taking care of my skin for lots, and lots, and lots of years. It took a long time, but I think I finally figured out how to Read More...
* * *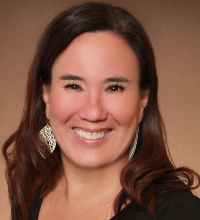 OMG, it's 2017! Where did the year go? Hmm, let me think. Politics (ugh). Family drama (mostly resolved now, thank God.) I lost weight, then gained it right back. (sigh). FRIENDS! I went to great events like Reader's and 'Ritas and had a rip, roaring good time! I travelled to Guatemala to help some schools there. And I did something else that really marked this year. What could it be? Read More...
* * *
Get 7 great romantic suspense ebooks for just 99 cents each this weekend only! Heart pounding action meets heartwarming romance from bestselling Gemma Halliday Publishing authors! Fielding French agrees to prove enigmatic producer Chandler Read More...
* * *

I never considered myself a "cruise" person. In my mind, a Caribbean cruise was for newly-weds and nearly-deads. I pictured crowded buffets, jam-packed pool decks, windowless cubicles masquerading as staterooms. photo: Daily Express UK Turns out I was Read More...
* * *

Alaska Skies # Read More...
* * *

Stephanie Scott (@StephScottYA) joined us for lunch today, her release day for ALTERATIONS for our TweetChat hosted by Tammie Barker! If you missesd the fun -- we talked about books, role models, Miami, Portland, computers and UnREAL! Check it all out! [ Read More...
* * *

Pain and pleasure. Entrepreneurs find out the hard way about earning a living. If you have a job, keep it until your dream comes to fruition. For me, I have had both success and failure, (pain and pleasure). My most successful endeavor provided ultimate satisfaction, the founding of my school, Interior Design Institute. I was degreed and well-studied in interior design and architecture, and after research (before social media), I discovered there was Read More...
* * *
The first batch of Christmas boxes are on there way. Everyone who pre-ordered received a bonus 5th book and, surprise, a second eBook! The second wave of Christmas boxes Read More...
* * *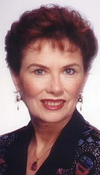 Hi Dear Readers! Well, it's that time again! My next Delos series book, SECRETS, is available, released on 11.21.16! Novella, 2B2 is a sequel follow-up on UNBOUND PURSUIT, 2B1, which was released on 9.29.16). This is Mark Reuss and Mattie Lockwood's story. If you read Read More...
* * *

Oh, Christmas! As an adult, the holiday is my favorite because of the natural good cheer and festive nature around every corner. I find myself a little more patient when waiting for a car to back out of a parking spot. I tend to move through life at a slower pace and enjoy the decorations in stores and around town. I adore attending Christmas parties and parades. However great all this is, it does not Read More...
* * *

Mari Mancusi's Scorched Trilogy is on sale for a limited time! Get Scorched, Shattered, and Smoked for only $2.99 each until November 14th on ALL e-book platforms in the US and Canada! Save the dragon, save the world. Become a part of Team Dragon today! Amazon Read More...
* * *
Fresh Fiction Box Not to Miss is celebrating our 1 1/2 year anniversary with a Read More...
* * *
Cratejoy has released their Holiday Gift Guide. Guess who made it into there top 15 literary boxes?! "Bibliophiles, rejoice! We've compiled a list of 15 subscription boxes perfect for the book lovers in your life. Whether your readers love cozy romances, hip indie zines, comics, YA, or simply decking themselves out in bookish swag, these gift Read More...
* * *
If you win a dream vacation, what will you pack? You're a casual kind of gal, so jeans are a must! Read More...
* * *
1 - 24 of 1263 ( First | more Fresh Buzz )