Latest Buzz

"No! It's not time—you gotta go back!" I wanted to wrap my hands around the tender green, pointed tops of the crocuses and daffodils poking through last year's mulch, intent on emerging despite the six inches of show that fell on them last week. They're not the only ones impatient for flip-flop and jacket weather, for planting pansies in pots on our front door stoops, for dogs and kids Read More...
* * *

Let's talk honestly about a major fiction turnoff: using a story as an excuse to preach, moralize or convince others of the author's opinion. But we all have opinions, don't we? (You know what they say about opinions, right? Something about we all have them just like that lower gastrointestinal sphincter and well...I just won't go there). Our opinions are likely to ooze through what we write whether we want Read More...
* * *

Several weeks back, my best friend sent me a picture of this fantastic bookstore sign: "It's OK. You have our permission. These books are from our Young Adult Section. But it's OK to read them even if you are no longer, by any stretch of the imagination, young. In fact, you'll find they often have provocative themes and complex characters that are the equal of most of the books you Read More...
* * *

What happens when a supporting character in a book gains a following? Lily was always going to get her own book, as she is one of The Three Diamonds, glamorous courtesans and the heroines in my Jewels of the Ton series. What I did not expect was how popular she was going to be with readers before her book, Read More...
* * *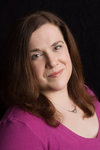 Speed, strength, immortally, shifter, magic, genetic modifications, and more. Have you ever wondered what it would be like to be gifted with some type of superpower? I certainly have. Our society has examined this mythos in film, on television, in comic books, and novels. The phrase "Faster than a speeding bullet" first used in the Superman radio shows in the 1940s (Wikipedia n.d.) and many more like it entered popular culture in Read More...
* * *

It's been a long day of writing blogs, so I've gotten a bit punchy. What does that mean for you? YOU GET THE FUN BLOG!!!! Yes, the later it gets, the more bizarre I get. So we're going to do some multiple choice about my book WHAT THE GROOM WANTS alternating with JADE LEE TRIVIA! 1. Radley (the hero of Read More...
* * *

As I writer, I use music all the time to help me set a scene. It's critical because, let's face it, I'm often writing alone while still in my jammies, hair sticking up and wearing a non-flattering, fluffy pink housecoat. Yep. Pretty glamorous. So, imagine trying to write a really angsty or emotional scene while your kitten is all snuggled up in your lap, cozy-like. Or, trying to write a Read More...
* * *

I admit it ... I'm not a tidy person. It's not in my nature. I don't have a tidy mind. I certainly don't have a tidy office. I find an empty desk and a neat office scary! Honestly, my brain freezes if there is too much tidiness! Read More...
* * *

The people of medieval Europe sometimes seem as if they are from another planet, their world view is so radically different from our own. How could people have had such blind faith, asked so few questions, expected so little of life, been satisfied with only the hope of heaven? It's hard to imagine writing a compelling story populated only by docile, unimaginative people, and I am happy to report it is completely unnecessary to Read More...
* * *

Call me crazy, but I love to write alpha males. There's something a whole lot of fun about a guy who can walk into a room, not speak a word and still let everyone know he's the big dog. As much as I love alphas, they are challenging. They can be stubborn and arrogant and bossy. Most of the time, the good ones listen to reason. The good ones also march into battle Read More...
* * *

Caridad's sweet and sexy side, Charity, is part of the Lucky 7 Bad Boys Contemporary Romance Boxed Set. Get lucky with a bad boy. . . . Whether he's a rock star, a billionaire, or a playboy magician--whether he wears work boots or a suit and tie--bad boys have one thing in common: how good they can make a woman feel. This contemporary romance boxed set sizzles with SEVEN full-length novels Read More...
* * *
Diana is honored to share that she's been invited to participate in the Washington Romance Writers Pre-retreat Book Signing at Turn the Page Bookstore on Friday, April 4th, with Nora Roberts, Cathy Maxwell, Diane Gaston, Robyn Carr, Robin Perini, Liliana Hart, Tara Janzen, Kimberly Kincaid, Kieren Kramer, Sally MacKenzie, Lee Duncan, P.A. DePaul, Meredith Bond, Mindy Klaskey, and Mary Strand! Book signing: 11:30AM - 1:30PM Read More...
* * *

'March said to April, I see 3 hoggs (hoggets, sheep) upon a hill; And if you'll lend me dayes 3 I'll find a way to make them dee (die). The first o' them wus wind and weet, The second o' them wus snaw and sleet, The third o' them wus sic a freeze It froze the birds' nebs (noses) to the trees. When the 3 Read More...
* * *

If You Hear Her, 2012 Booksellers Best Winner, is on sale for .99 until March 9th. Set in a small, sleepy southern town, If You Hear Her is the first in Shiloh Walker's Ash Trilogy. You can read more at her website or visit the Read More...
* * *

Under the knife, under the gun…and under no illusion he'll sacrifice everything for her. With every story she writes, Nikki Duncan strives to shine a light on men and women coming together as equals in a love based on respect. The release of TASTE ME DEADLY, the sixth book in the Sensory Read More...
* * *

Unforgettable, Book 5 in the award-winning Angel Ridge series, is the Amazon Daily Deal for Tuesday, February 25! On a snowy night in Angel Ridge, two strangers share an unforgettable kiss Years later, Frannie Thompson is back in Angel Ridge to start a new life and a non-profit. When she meets with Patrick Houston, the town's mayor, to request a spot on the agenda of the Read More...
* * *

Congratulations to Craig Johnson! His novella—SPIRIT OF STEAMBOAT—was chosen as the inaugural One-Book-Wyoming read. Johnson will be traveling all over the state of Wyoming starting with a reception for the State Legislature and then a public signing at the state library in Cheyenne the next day. He'll then be visiting libraries all over Wyoming to talk about SPIRIT Read More...
* * *

Mulholland Books is pleased to announce that The Silkworm by Robert Galbraith will be published on June 24. When novelist Owen Quine goes missing, his wife calls in private detective Cormoran Strike. At first, Mrs. Quine just thinks her husband has gone off by himself for a few days—as he has done before—and she wants Strike to find him and bring him home. But as Read More...
* * *

Stacy Halligan has spent her adult life focusing on her career, choosing men with far less care than she does her professional path. That's probably the reason all of her relationships end in disaster. Now she's senior editor of the magazine where she works and she was so sure this latest hunk would be the one. When he dumps her, just before Valentine's Day, who does she complain to, as always, but Read More...
* * *

The Blue Balls is a fun, sexy series that will highlight couples who, for whatever reason, can't get any loving. The reasons will vary, but the theme is the same for all of the books. After years of writing romances that contain issues ranging from heartache, death, paranormal abilities, and general angst, it was time to have a little fun. This this is that ballsy (pun totally intended) attempt. The first book, Blue Balls Read More...
* * *

Coming in February 2014, the second book featuring the rugged ranchers of the Kinnison Legacy! RUSTLER'S HEART, Book II, features Rein and Liberty's story-- Haunted by his tragic past, Rein Mackenzie and the men he calls his brothers, are determined to bring to fruition Jed Kinnison's dream of making the ranch a haven for those in need of hope. But when a beautiful stranger arrives claiming to be related to the Kinnison Read More...
* * *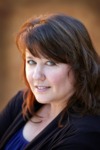 The Viking battle for Svea continues in Gina Conkle's "Norse" series. Norse Fire (Bk 2) releases October. Don't miss the exciting Viking romance. Get Norse Jewel, Book 1. Revisit Hakan, your favorite Viking chieftain, as he joins forces with Brand to save the land in Norse Fire. Rough-souled Brand must protect Sestra, a woman with a dangerous secret...the kind that can save a kingdom and steal the warrior's stony heart Read More...
* * *

The first 3 books of the top selling family saga/urban fiction series: STEWART REALTY series get a re- release and a beautiful new cover in a PRINT ANTHOLOGY releasing 2/14/14. In conjunction, the publisher is offering GOOD FAITH, the critically acclaimed final full-length novel of the series for ONLY .99 for a limited time. About the Trilogy Stewart Realty: Life in the House Lane Love is an easy word Read More...
* * *

Join Scott on Facebook! It's lots of fun! You can win prizes, learn more about his travels and books. Read More...
* * *
1 - 24 of 999 ( First | more Fresh Buzz )