Latest Buzz
Updates

Let us journey to Regency Era England for a Christmastide celebration. When the House of Commons recessed around December 20th for the Christmas holiday and Boxing Day (the day following Christmas Day), the ton flocked to their country estates for holiday parties with few remaining in London. The holiday celebration lasted twelve days, ending around January 6th, and was a time of many festivities and days spent with family Read More...
* * *

Iím all taken up with Christmas this month. Itís always this way for me. I get two Christmasí. One the first weekend in November and the other in December with the rest of the world. My November Christmas is really my motherís bash and the month of October is consumed with last minute preparations. When I was kid Mom would take me around to boutiques and would show me things that she Read More...
* * *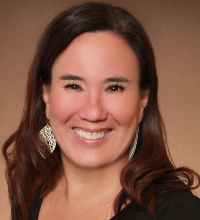 The #HoldOntoTheLight campaign has asked authors to share openly about depression and since Iíve struggled with it all my life, I was asked to participate. The good news is that Iím so much better than I was before. In fact, every day is a joyous smile of yes, yes, yes! And yes, Iím lying. The truth is that every day is NOT a glorious wave of internal joy, but on the whole Read More...
* * *

Hello friends, Welcome to the first Fur Babies, Real and ImaginedÖ Each month, Iíll be talking about those little four-legged creatures that steal their way into our hearts. I never planned to have animals in my books, but the furry devils just kept popping upóPeggy, a three-legged cat in THE LETTER, Mr. Bunny, a rabbit in Read More...
* * *

Iíve never been a reader who enjoys the helpless, spineless, petty wiles of a senseless heroineóso, it is only natural that when I started crafting my own books I knew only an intelligent and cunning heroine would do. A woman who loves adventure and can go toe to toe with any alpha hero brings a story to life. My A Lady Forsaken Series features women of varying intellect and education Read More...
* * *

Fall always makes me think of the holidays. Sometimes with anticipation. Sometimes, Iím just plain not ready yet. This year, I have the holidays hitting me upside the head in September. Weíre traveling this holiday season and itís up to me to coordinate between all of the different families vying for our time, to schedule where weíll be when to best suit everyone, and to find a loving home for our Read More...
* * *
Can love triumph over hate? In the Year of Our Lord 1497, an estimated fifteen thousand rebels march from Cornwall to London to protest the Kingís taxes levied to pay for the war against the Scots. Lady Senara Arscott is a Cornish born beauty caught in the games men play. After her father and her fiancť revolt against the Crown, her family is stripped of its heritage, its fortune, its home, and Read More...
* * *

Lieutenant Eve Dallas returns in a fast-paced new novel from #1 New York Times bestselling author J. D. Robb. Nature versus nurture... The shots came quickly, silently, and with deadly accuracy. Within seconds, three people were dead at Central Park's ice skating rink. The victims: a talented young skater, a doctor, and a teacher. As random as random can be. Eve Dallas Read More...
* * *

When I was growing up in Central Florida the space program and NASA was a really big deal. There wasnít a launch that I couldnít see from my house (even though I lived in the middle of the state and not on the coast) in fact when there was a launch sometimes my dad would get out the ladder and weíd all climb up and sit on the roof to watch it Read More...
* * *
Fresh Fiction is moderating a tweet chat with Susan Wiggs on Thursday, August 25th from 2pm to 3pm ET (11am to noon PT) and we'd love you to join us! Tomorrow! Be there or be square. #twittertakeover pic.twitter.com/li7bupvknj ó Susan Wiggs (@susanwiggs Read More...
* * *

We are finishing up the audio book this week for Nashville SEAL: Jameson. This will be the 25th audio book I have done with the same narrator, J.D. Hart. Mr. Hart himself was a country western star in Nashville as a younger man, and played world-wide on tour. He then went on to a successful acting career, as well as being a voice-over talent Read More...
* * *

Nina Croft's, CHOSEN, book 1 in the Laws of Segregation, is free for three days only: 23 - 25th August 2016 On the world of Arroway, witches have been persecuted for a thousand years. Now, Tallon, Enforcer for The Order of Warlocks has been sent to hunt and destroy Shayla, a powerful, young witch. But when he sees her, she awakens something inside himósome Read More...
* * *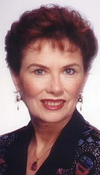 When I began to write FORGED IN FIRE, book 3 of the Delos series it was to introduce Matt Culver, one of the three Culver children who would eventually take over and run Artemis Security. It would be a Delos charity secret, in-house firm created to lend security to the 1,800 charities they had around the world. The more I got into Read More...
* * *

On Friday, August 19th, Sylvia Day's #1 international bestselling novel, ONE WITH YOU, is available for one day only at the special price of $2.99 from all online ebook retailers. Do you love Gideon Cross and Eva's story? Experience the thrill of following the story of Gideon Cross and his wife Eva, and spend the weekend immersed in their emotional and romantic journey. Read More...
* * *

Itís easy to write about boy meets girl or girl meets boy. Insert a villain, some scenery, conflict, the use of senses, a bit of backstory and foreshadowing, and youíre done, right? Wrong. Itís much more interesting when you throw in big (or even small, intimate) events. Whether they are a fact of life (like a birth or death), a crazy family reunion or a tragic occurrence, your writing will be Read More...
* * *

Suspended . . . Coney Island painting project. The beach, Washington Baths, swimming, blackball, cool sand under the boardwalk, with friends, watching Tuesday night fireworks, Nathanís hotdogs, French fries and steamed corn. I didnít get to choose . . . Read the rest on Ingis Read More...
* * *

Iím a huge believer in fate. When we donít know whatís ahead, or canít see how things work, we can trust that Fate is there, stepping in, even if we donít know sheís there! Iíve seen evidence of this so many times in my life. So much so that Iíve learned to trust. To be comforted, rather than frightened, when Fate takes a hand. Take, for instance Read More...
* * *
When you pick up a book at your local bookstore or library, or download it to your electronic device, do you ever read the acknowledgment page? These are the people who helped the author create the story. They answered questions or provided background detail so that the fiction would be based in reality. Here are four of my acknowledgements for Magnolia Moonlight. They tell a story in themselvesÖ. Special thanks Read More...
* * *

For your perusal, this blog post give you a look at the popular audiobook, the latest craze in publishing, and how the audiobook is somewhat parallel to the radio. The radio dramatized stories. Isnít that what the audiobook is doing for writerís stories? Read the rest on Ingis Read More...
* * *

Hi Everyone, We all know about book releases and support other authors at that exciting time, hence todayís blog. Please welcome a husband and wife writing team, Catherine & Don Hersh, who have a new release coming up on the 27th. Hereís a little something about them. Putting words and stories on paper is second nature to co-authors C.D. Hersh. Theyíve written separately since they were Read More...
* * *
There are so many fun summer reads in the July Fresh Fiction Box Not to Miss, check them out! Read More...
* * *
Best First Book Forget Tomorrow by Pintip Dunn | Entangled | Science Fiction | Young Adult Contemporary Romance: Long Read More...
* * *

One of the best days of my life was when I got to visit Nashville, and for the first time to meet my narrator, Mr. J.D. Hart. He showed me places he used to play when he was an up-and-coming Nashville CW star. We went on a carriage ride down Broadway. I felt like Cinderella. Read More...
* * *

I'm thinking about the future of Indigo Sky. In a whirlwind romance, a lovely New York socialite marries a fÍted, debonair author. But beneath the charm is a cheating husband addicted to hasheesh. Her dream marriage turns sour and the simplicity of her life runs amok when a handsome stranger, her husbandís business partner, threatens her staunch loyalty to her wayward husband. When she faces the ugly Read More...
* * *
1 - 24 of 1234 ( First | more Fresh Buzz )