Latest Buzz

Thanks, Fresh Fiction! Excited to be here, and super excited to share with you my list of Top Five Favorite Angels and Demons from TV and the Movies! So let's do this thing: 1. From the TV series Angel, that fun-loving, green-skinned, always-had-a-drink-in-his hand entertainer, Lorne! Remember him? He was hilarious. 2. From Supernatural, I gotta give a shout-out to Read More...
* * *

When my husband and I starting building our home last year, we were delighted to learn that there was a quiet enclave of Russian craftsman whom had settled in the area. We asked them to stucco the outside of the house and were so impressed with their skill and work ethic, that we asked them to stay and help with the odds-and-ends that still needed to be done. Building a house is an Read More...
* * *

When I first started writing Fantasy Romance, I didn't know that's what it was. After all, none of the books I read said "Fantasy Romance" on the spine. They were Paranormal Romance, Urban Fantasy, Fantasy, Science Fiction and Romance. I would sort through the back-of-book blurbs, searching for the kind of story I loved – one with solid world-building, beguiling magical elements and meaty romance. Finding a good blend of those Read More...
* * *

1. Tight jeans. Sometimes a picture speaks louder than words. 2. Snap-down shirts. What woman wouldn't like to be able to take a hot guy's shirt off with just one tug and the staccato pop of snaps? In the first book of my Deep in the Heart of Texas series, Going Cowboy Crazy, Faith Aldridge does just that and finds her dream cowboy beneath. 3. Cowboy hat. There's just something about Read More...
* * *

Thank you so much for inviting me to blog today here on Fresh Fiction. I'm excited to share what inspired me to write my debut novel LOVE REDESIGNED. So many times authors are asked, "What inspired you to write this particular story?" Sometimes it's a setting, a plot, or characters spring forth and demand their story be told. The inspiration for Read More...
* * *
Fresh Fiction is thrilled to welcome bestselling author Cynthia Sax today! Cynthia, congrats on being halfway through your 12-month serial Sinful Rewards! Can you tell us a bit about the trials and tribulations of writing in this story world non-stop for a year? Cynthia Read More...
* * *
Clearly you love reading romance (because you have excellent taste and are fabulous), but what aspects of contemporary romance novel relationships really make your heart do that skippity-jumpy thing? For me, it's humor and chemistry between the couple you can practically taste. In my newest book, THE GOOD CHASE, Shea is a whip-smart whiskey expert and Byrne is big-money Read More...
* * *

I did things in my wilding days that make me wince and suck in a slow, tight breath of sadder-but-wiser air. The most humiliating among them is this: I let a man put me on my knees. I let him break me. And he did not deserve that piece of my soul. I was driving through a parking lot when I realized I wanted to put those dark memories into Read More...
* * *
We are so excited about the cover reveal for Jay Crownover's ASA! ASA is the sixth and final book in Jay's Marked Men Series, published by HarperCollins. Check out the hot cover and don't forget to pre-order your copy today! Read More...
* * *

"A lot of times, people don't know what they want until you show it to them." – Steve Jobs As of today (November 22, 2014 when I'm writing this piece), I have written seven full-length Original Sinners novels, seven Original Sinners novellas, and approximately twenty Original Sinners short stories for a grand total of over 1 million words. When writing a series of this scope with stories Read More...
* * *
The Something New series was never intended to be a series at all. My original idea was a runaway bride walks into a dive bar, hooks up with a hot bartender for one night in her quest for self-discovery, ending with her continuing on her journey a wiser, more sexually awakened woman. My projected word count was 15,000. But, then, Maddie sat down at the bar and Mitch walked up to Read More...
* * *

Hello! I'm Diane Alberts, but I also write as Jen McLaughlin! I am here today because I just released a new book in my Shillings Agency series with Entangled Brazen! It's called SEDUCING THE PRINCESS, and it's the third book in the series! The first two are TEMPORARILY YOURS and Read More...
* * *

"Where do you get your ideas?" Writers get this question all the time. It's an honest question asked by readers and in some cases interviewers who want to know about the process. I understand the impetus behind the question. I just don't have an answer for it. The fact is, if I had a formula, a foolproof means of finding a good idea for a novel, I could get one whenever I wanted Read More...
* * *

Is there a ghost story from your youth that stands out in your mind? One that gave you chills? Maybe a local story or a traditional campfire tale? Holly Miller is moving to Wagtail Mountain. She hasn't given the tale of Becca Wraith any thought at all in years. When she was a kid, her cousin wouldn't sleep alone after hearing the story, but Holly wasn't scared. Now ghost hunters are arriving Read More...
* * *

I am happy to announce that my latest novella, "Miracles in the Making" has been released! This charming seasonal romance will be available for free until December 31st! Here's a little bit about it: Sometimes the gifts we treasure most…are the ones we don't see coming. Owner of a charming little candy shop, near the center of Chicago, Candy Frost has no children of her own to hold dear. Still, she is Read More...
* * *

In the early stages of a doing a first draft for my first solo novel, WIND IN THE WIRES, I gave a shout-out on social media for volunteers to do critique. I was so used to my writing partner husband's coming alongside throughout the process of each project. I missed that vital interchange. So, I sought out readers who would dare peek at Read More...
* * *

Looking for a gift to buy that special someone in your life who loves paranormal romance? Or are you, perhaps, looking for a new series to try yourself? Then warm up the holiday season with powerful Immortal Guardians! The first four books in my bestselling series are ‪on sale‬ in ebook format for a limited time, so grab your copies today and discover why RT Book Reviews said, "Book after book, Duvall brings Read More...
* * *

Fresh Fiction is proud to participate in the blog tour for BREEDER by K.B. Hoyle. When asked to give one question to Hoyle, Fresh Fiction staff wanted to know: Why did you choose to write a character who transforms from an obedient society member into a rebel? I liked the Read More...
* * *

Wow, where has 2014 gone? I just got use to writing the date and now I have to get use to 2015. LOL. 2014 has been a wild roller coaster ride for me with more downs than ups. In many ways I'm glad to see it go. The new year is like a fresh start button. New goals will be made as well as a re-evaluation of my writing schedule. I'm going Read More...
* * *

This month I have two romantic suspense books out—THE YULETIDE RESCUE, Book 1 in my Alaskan Search and Rescue series and DEADLY HOLIDAY, Book 3 in my Strong Women, Extraordinary Situations series. THE YULETIDE RESCUE When Dr. Bree Mathison's Read More...
* * *

Deadly Hunt: All bodyguard Tess Miller wants is a vacation. But when a wounded stranger stumbles into her isolated cabin in the Arizona mountains, Tess becomes his lifeline. When Shane Burkhart opens his eyes, all he can focus on is his guardian angel leaning over him. And in the days to come he will need a guardian angel while being hunted by someone who wants him dead. Deadly Intent: Texas Ranger Read More...
* * *

New this month from Peggy Webb is a team effort with 8 other authors, Risky Brides: A Bestsellers Collection. Unlike many boxed sets that offer books by multiple authors in the same category, or a collection from one author, Risky Brides Read More...
* * *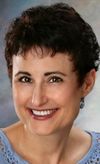 Shadow Crossing is now available! She's an ex-smuggler who stumbles into an insidious interstellar cover-up. He's a super-sexy, enigmatic android—or is he? Hidden identities, intrigue, adventure, and romance, set on distant planets. Launch time into the world of Shadow Crossing is at zero hours. Come aboard now! "Author Catherine Spangler's gift for memorable futuristic romance absolutely sparkles in Shadow Crossing." — Cindy Penn, WordWeaving Reviews This science fiction romance Read More...
* * *

Kirkus gave IN YOUR DREAMS a starred review. The book has been nominated for the prestigious Kirkus Prize of $50,000. This is Higgins's fifth starred review and fourth nomination. The review stated, "Higgins exhibits her storytelling artistry with another stunning romance that includes her trademark touches of laugh-out-loud humor and tear-jerking pathos Read More...
* * *
1 - 24 of 1115 ( First | more Fresh Buzz )