Latest Buzz
Readers & 'Ritas 2014 is right around the corner, which means we're just over a week away from the Bikers & Gents Hero Auction & Masquerade Ball! Dress to impress your favorite hero—the Biker bad boy or the sophisticated regency Gent. Who will you choose Read More...
* * *

If a beauty genie dropped down in front of you and granted you one wish, what would part of you would you opt to improve? Would you ask for clearer skin? Thinner thighs? Thicker hair? If Allie Johnston the 15-year old protagonist of my new young adult novel, A DIFFERENT ME, was granted that wish, she wouldn't hesitate for a second Read More...
* * *

Are you superstitious? My fingers are crossed that you are, and that you admit it to yourself. And that you'd like to learn more about superstitions--and have fun doing it. Why? Because my new mystery series that launched this month is the Superstition Mysteries! It's an appropriate month, of course, since October is Halloween month, and Halloween is a holiday based on lots of old legends...and some superstitions, too Read More...
* * *

We live in separate states, but it's starting to feel like we are roommates. 2014 was an epic year of book-related travel, and although it was exhausting, meeting readers is absolutely our favorite part of this business. Our trips this year included: Anaheim, San Francisco, San Francisco, Los Angeles, Chicago, Paris, Atlanta, Birmingham, Memphis, Austin, Dallas, Houston, Greenville, New Orleans, New York, London, Los Angeles, Orlando, Edinburgh, Aberdeen, Oban, San Diego, Chicago, Sao Read More...
* * *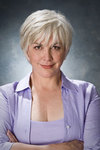 Like most romance readers, I enjoy a variety pack of heroes, ranging from emotionally scarred and damaged ones like Jack Seward from ALL THROUGH THE NIGHT to the gorgeous and befuddled professor Archie Grant in my latest book, THE SONGBIRD'S SEDUCTION. But I have to fess up, while I appreciate the over-the-top Read More...
* * *
See the title of this post? I'm not talking about me looking over my shoulder. I'm talking about other people looking over my shoulder. When I wrote only young adult novels, it never bothered me. Now that I'm writing romance for adults, it does. Here's a few situations that illustrate why: 1. The kid: I was right in the middle of writing a steamier scene—not crazy, just hot Read More...
* * *

I'm so pleased that my third Harlequin Mills & Boon medical romance is out! The hero of FLIRTING WITH DR. OFF-LIMITS is a hot-shot surgeon who made a bad ethical decision back in medical school when he got involved with a teacher of his, resulting in a nasty scandal that marred his reputation and got the teacher fired. Now that Read More...
* * *

Writing can be a solitary venture. So when the opportunity arose to write a multi-author series set in a small town in Maine called Lobster Cove, I jumped at the chance. This unique series from The Wild Rose Press includes several genres of Read More...
* * *

Fresh fiction is thrilled to showcase the gorgeous, newly revealed cover for book three in Ashlyn Macnamara's Eton Boys series: WHAT A LADY REQUIRES! Read More...
* * *
It was a delight and honor to be part of this very special Christmas book for several reasons. Harlequin chose women authors who were in the military to write these three military romance novellas you will read in this book. They include Lindsay McKenna (US Navy), Delores Fossen (US Air Force) and Read More...
* * *

We've all had this happen at one time or another—an urging or longing for a certain something or other that sneaks up on us and lingers until it settles in our bones. Before long, another person mentions the very thing we've been deliberating. Soon, we begin seeing or hearing about that certain something everywhere until a groundswell of popularity emerges. That's what seems to be happening with American-set historical romances Read More...
* * *

ONCE HAUNTED, TWICE SHY is the second book in the Peyton Clark series and picks up where the first book, GHOULS RUSH IN, left off. In this series, new divorcee, Peyton, relocates to New Orleans after inheriting an antebellum mansion in the Garden District. It isn't long before she realizes her house is haunted Read More...
* * *
I had given up on love. I decided it would be easier to write about romance than endure the ups and downs of any more real-life love affairs. So after years of dead-end pick-ups, fix-ups and online dating, I'd reached a point in my life where I was content to be alone. I'd arrived at this decision while in the middle of writing Read More...
* * *
I'm sitting at my desk on a Sunday morning. It's quiet for a Sunday. It's abnormal, a little eerie. My husband and daughter happen to be doing some father-daughter bonding at a Hair Scrambler. A 'hair scrambler,' you ask? That's a dirt bike race through the woods. It's bumpy, wooded, dangerous, and full of macho men competing to be Top Dog—which, in case you were wondering, is the Read More...
* * *

It's kinda nuts the way - one moment you're a daughter (with a big tummy) and the next you're the mother. Naturally you're still a daughter but that takes a very big step back in your mind as you look at the tiny bundle of perfection they've gently placed in your arms. Now – all of a sudden, you're not pregnant – you're the mama! Congratulations and welcome to mayhem. Read More...
* * *

I'm so excited about the release of MAYBE THIS CHRISTMAS, the latest book in my O'Neil Brothers series (each story stands alone so don't worry if you haven't read the other two). The hero, Tyler O'Neil, is the bad boy of the three brothers. He's a medal winning ski racer and was one of the Read More...
* * *

Serial killers are often the stuff of a good suspense novel. My book, A MATTER OF GRAVE CONCERN, includes them, too. But when we think of serial killers, we often associate them with contemporary stories. Or, if we don't, we focus primarily on Jack the Ripper. The dark mystery behind Jack the Ripper's crimes keep the memory of his poor victims Read More...
* * *

In celebration of MADE FOR YOU's release day, Lauren Layne has shared her favorite enemies-to-lovers stories that helped inspire her latest contemporary romance! Top 5 Favorite Enemies-to-Lovers Stories 10 Things I Hate About You--Filmed in my hometown, so I know like 90% of the extras you see at that high school! Star Read More...
* * *

Aside from his family, the one person Georges, Marquis Cruzy-le-Châtel has tried to keep safe during the Napoleonic Wars is Madeleine du Beaune, the woman he wishes to marry. Although, the war is over, shadowy forces are at work to bring Napoleon back to power. When George discovers Madeleine is in danger, he joins forces with the British Home Office to rescue her and bring down a spy ring. When George first Read More...
* * *

If you've read LAST TRAIN TO BABYLON, you already know that Aubrey Glass is the novel's 22-year-old, slightly contentious narrator. In it's finished form, the book is written entirely in first person POV. But fun fact: I originally intended to write Last Train in alternating POVs between Aubrey and her high school boyfriend, Adam Sullivan. I was about Read More...
* * *

It was the holiday we'd been dreaming about for months. All through the gloomy depths of winter we'd been working long hours, and hubby and I were stressed out and longing for sunshine, cocktails, and relaxation. What could be better than a ten-day break in the Whitsunday group of islands, off the tropical coast of Queensland, Australia? When some people go on holiday, they're determined to leave no statue, park, cathedral Read More...
* * *

I know there are a few authors out there who can't write to music and have to have dead silence to work in, but I'm not one of them. When I'm about to start a new project I always try and find a playlist. Either on iTunes or YouTube and I cycle through listening to that playlist while I write. Honestly, not even sure if I hear the words, but I can Read More...
* * *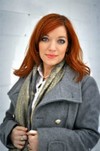 When I look back at my earliest memories I remember the flicker of oil lamps casting shadows on the wall of our home, our buggy, and wearing plain clothes. I remember when my dad drove our first car into the driveway—a green Nova with lime colored carpet on the dash—we were leaving the Amish. And when my mammie (grandma) visited from across the street and my mom told me not to Read More...
* * *

Story has been my deepest love since before I could read. And I was serious about it. I watched Mary Poppins at five years old and thought the idea of a carousel horse joining a real horse on a racetrack was insulting. I expressed similar disdain when books violated reality. A mouse born to human parents? A swan learning to read and write and play the trumpet? Ridiculous. I wrote my first story Read More...
* * *
1 - 24 of 1114 ( First | more Fresh Buzz )