Latest Buzz
Fresh Fiction is moderating a tweet chat with Susan Wiggs on Thursday, August 25th from 2pm to 3pm ET (11am to noon PT) and we'd love you to join us! Tomorrow! Be there or be square. #twittertakeover pic.twitter.com/li7bupvknj — Susan Wiggs (@susanwiggs Read More...
* * *

We are finishing up the audio book this week for Nashville SEAL: Jameson. This will be the 25th audio book I have done with the same narrator, J.D. Hart. Mr. Hart himself was a country western star in Nashville as a younger man, and played world-wide on tour. He then went on to a successful acting career, as well as being a voice-over talent Read More...
* * *

Nina Croft's, CHOSEN, book 1 in the Laws of Segregation, is free for three days only: 23 - 25th August 2016 On the world of Arroway, witches have been persecuted for a thousand years. Now, Tallon, Enforcer for The Order of Warlocks has been sent to hunt and destroy Shayla, a powerful, young witch. But when he sees her, she awakens something inside him—some Read More...
* * *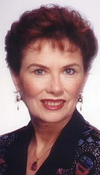 When I began to write FORGED IN FIRE, book 3 of the Delos series it was to introduce Matt Culver, one of the three Culver children who would eventually take over and run Artemis Security. It would be a Delos charity secret, in-house firm created to lend security to the 1,800 charities they had around the world. The more I got into Read More...
* * *

On Friday, August 19th, Sylvia Day's #1 international bestselling novel, ONE WITH YOU, is available for one day only at the special price of $2.99 from all online ebook retailers. Do you love Gideon Cross and Eva's story? Experience the thrill of following the story of Gideon Cross and his wife Eva, and spend the weekend immersed in their emotional and romantic journey. Read More...
* * *

It's easy to write about boy meets girl or girl meets boy. Insert a villain, some scenery, conflict, the use of senses, a bit of backstory and foreshadowing, and you're done, right? Wrong. It's much more interesting when you throw in big (or even small, intimate) events. Whether they are a fact of life (like a birth or death), a crazy family reunion or a tragic occurrence, your writing will be Read More...
* * *

Suspended . . . Coney Island painting project. The beach, Washington Baths, swimming, blackball, cool sand under the boardwalk, with friends, watching Tuesday night fireworks, Nathan's hotdogs, French fries and steamed corn. I didn't get to choose . . . Read the rest on Ingis Read More...
* * *

I'm a huge believer in fate. When we don't know what's ahead, or can't see how things work, we can trust that Fate is there, stepping in, even if we don't know she's there! I've seen evidence of this so many times in my life. So much so that I've learned to trust. To be comforted, rather than frightened, when Fate takes a hand. Take, for instance Read More...
* * *
When you pick up a book at your local bookstore or library, or download it to your electronic device, do you ever read the acknowledgment page? These are the people who helped the author create the story. They answered questions or provided background detail so that the fiction would be based in reality. Here are four of my acknowledgements for Magnolia Moonlight. They tell a story in themselves…. Special thanks Read More...
* * *

For your perusal, this blog post give you a look at the popular audiobook, the latest craze in publishing, and how the audiobook is somewhat parallel to the radio. The radio dramatized stories. Isn't that what the audiobook is doing for writer's stories? Read the rest on Ingis Read More...
* * *

Hi Everyone, We all know about book releases and support other authors at that exciting time, hence today's blog. Please welcome a husband and wife writing team, Catherine & Don Hersh, who have a new release coming up on the 27th. Here's a little something about them. Putting words and stories on paper is second nature to co-authors C.D. Hersh. They've written separately since they were Read More...
* * *
There are so many fun summer reads in the July Fresh Fiction Box Not to Miss, check them out! Read More...
* * *
Best First Book Forget Tomorrow by Pintip Dunn | Entangled | Science Fiction | Young Adult Contemporary Romance: Long Read More...
* * *

One of the best days of my life was when I got to visit Nashville, and for the first time to meet my narrator, Mr. J.D. Hart. He showed me places he used to play when he was an up-and-coming Nashville CW star. We went on a carriage ride down Broadway. I felt like Cinderella. Read More...
* * *

I'm thinking about the future of Indigo Sky. In a whirlwind romance, a lovely New York socialite marries a fêted, debonair author. But beneath the charm is a cheating husband addicted to hasheesh. Her dream marriage turns sour and the simplicity of her life runs amok when a handsome stranger, her husband's business partner, threatens her staunch loyalty to her wayward husband. When she faces the ugly Read More...
* * *

The world has lots of exciting and scary things going on right now. I've been watching the news and trying to balance normal life sanity with keeping up with what's going on outside my door. And in the middle of that, I realized I've got four books coming out this fall. Yes, FOUR! The first is: As Rich as a Rogue Read More...
* * *
Congratulations to the 2016 Christy Award Winners! Book of Read More...
* * *
I'm pleased to be able to talk about the unique connection between my double release books today. TO CATCH A FALLEN SPY, Book 8 in my bestselling Brethren of the Coast series, released on June 28th, 2016, with THE BLACK MORASS Read More...
* * *

Two years ago a giant publisher came to me and asked me to write novellas set in the world of Jane Austen's Pride and Prejudice. I was ecstatic. You see, PRIDE AND PREJUDICE is my all-time favorite novel. Jane Austen is my all-time favorite author. Of her six completed novels, PRIDE Read More...
* * *

Comic book visuals that captured the hearts of America, mystified me. My pencil crossed the blank page pulling lines to create yesteryear's super heroine, Wonder Woman. I don't remember coloring the pictures. It would have had to be crayon, so I just used my pencil. I sketch on location. Like my long time architect friend, Stephanie Bower. She takes groups all over Seattle, Italy, Hong Kong, Asia, and more. She Read More...
* * *

Back in the day, the Coney Island Pumping Station saved many lives and properties by providing high-pressure water to firefighters. Educator Merryl Kafka wanted to drive that point home visually — so she wore a firefighter's helmet to testify at a city Landmarks Preservation Commission (LPC) hearing on October 8th. "Coney has lost much of its architectural framework, but we can save this 1938 modern masterpiece preserved as public art … with a new Read More...
* * *

Spain and Portugal . . . according to history, the two countries intermarried, so when Isabella pawned her jewels to raise funds for discoveries of new lands, it brought them great wealth. Portuguese Vasco da Gama rounded the Cape of Good Hope to India and brought untold wealth to his nation. Read the rest on Ingis Read More...
* * *

They are men…They are brothers…They are Legends I'm so excited about my brand new historical western romance series that will kick off on October 4th. Men of Legend has the big feel of the old Bonanza TV show. Patriarch, Stoker Legend, is busy running the huge Lone Star Ranch while trying to keep tabs on his three sons – Sam, Houston and Luke. Sam Legend is a famed Read More...
* * *

If you're familiar with cozy mysteries, you'll know that these whodunits, often with culinary themes have recipes used in the story included in the book. My latest novel, TELL ME NO LIES is not a cozy mystery, however it does have a culinary theme betwixt the romance and danger. Rain Howard, the main character in my romantic suspense novel opens a beignet and Read More...
* * *
1 - 24 of 1235 ( First | more Fresh Buzz )