Latest Buzz

"What was wrong with that man? Why didn't he do something?" The women around the table raised their hands and slapped the table with disgust as they complained about the man named Vaughn Harlan. Who could blame them? He was, after all, an enabler of the behavior which resulted in the unexpected, violent start to my novel, HOW SWEET THE SOUND. I laughed as Read More...
* * *

Frank Delaney, author of the faithful sequel to the Robert Louis Stevenson 1893 classic, TREASURE ISLAND, outlines some do's and don'ts for landlubbers. 1. Get your Ship Together. Make sure that you know the difference between a barque, a barquentine and a brigantine; a sloop, a schooner and a ship of the line. The world has few Read More...
* * *

In chatting with friends and beta readers about The Walsh Series, I hear one question with tremendous frequency: why architects? I'll see that question, and raise it another: why not? We all know architects are smart—they're the ones actually using all that algebra, geometry, and trigonometry the rest of us ignored in high school—and there's nothing sexier than a big, ahem, brain. We also know they're creative Read More...
* * *
Ten authors, ten hot and sexy alpha bad boys—all in one deliciously yummy TALL, DARK & PARANORMAL box set—10 full length novels, 825,000 words of steamy paranormal pleasure, and all for just 99 cents! Fresh Fiction is pleased to welcome the authors of this blockbuster anthology to tell us a bit about each of their stories. FOREVER FREED by Read More...
* * *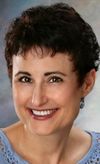 Through the end of September, TOUCHED BY FIRE is on sale for 99˘ . If you haven't read sexy, superhuman, Harley-riding Luke Paxton's story, here's your chance! About TOUCHED BY FIRE Since a brutal attack on her sister eleven years ago, Marla Reynolds has been emotionally frozen—but one man's passion could melt her defenses . . . For the past eleven Read More...
* * *

Do you like road trips? This year, we drove 2,138 miles and passed through 11 states—all in one week! Not a relaxing vacation, but it was lots of fun. There were several stops to visit family and friends that we hadn't seen in a long time, plus a chance to explore states we hadn't visited before. The multiple driving breaks at Cracker Barrel were an unexpected bonus, and I never did Read More...
* * *
Audible.com has just signed a contract with Lindsay McKenna to produce audiobooks on ALL of her Wyoming Series! Plus, a second contract to create audiobooks on her two newest releases (titles to be announced later) for 2015. This is her "cowboy" series, set in Wyoming and Read More...
* * *

Love historical romance? Check out this excerpt from Christi Caldwell's latest installment in her Scandalous Season series, ALWAYS A ROGUE, FOREVER HER LOVE! Over the years he'd become a rather apt Read More...
* * *

A couple of days ago I received an email asking me to write an article for a national newsletter about the exotic locales of my books and how I researched them. The journalist also asked me what it was like to be a successful writer in this digital age. I made a cup of coffee and I sat for a while reflecting over the past three years since my debut book, Holiday Affair was contracted Read More...
* * *

I'm going to let you in on a secret. You may have noticed it. It may have escaped your attention when reading the back cover blurb or if you read FATHER BY CHOICE. Heck, it escaped my attention when I choose the names. Whether through some happy coincidence or my brain having connections already formed that I'm not even aware of Read More...
* * *

Set in Oregon's Willamette Valley, CAUGHT IN THE ACT, the second installment in my sexy contemporary romance series, takes place in the fictional town of Independence Falls. (Some of you may remember the setting from the first book in the series, FULL EXPOSURE. Though I should point out that both books can be Read More...
* * *

Reunited lovers stories happen to be some of my favorite romances. For several years, I've had the idea in my head for an aspiring country singer and the cowboy she left behind to try to pursue her music career. I always knew I'd write it, but I had other books contracted, so I mentally added threads to the story until I finally got a chance to get it down. Since I grew up Read More...
* * *

New adult readers will love the new novel by Rebecca Donovan, the USA Today and Wall Street Journal bestselling author of The Breathing Series. About WHAT IF What if you had a second chance to meet someone for the first time? Cal Logan is shocked to see Nicole Bentley sitting across from him at a coffee shop thousands of miles from Read More...
* * *
On Saturday, all pinkies were properly raised as a group of forty readers welcomed New York Times bestselling author Susan Elizabeth Phillips for high tea at Dallas's historic Adolphus Hotel. The French Room at the Adolphus served Read More...
* * *

After FULL EXPOSURE left us panting for more in July, we can't wait to return to Independence Falls for book two of Sara Jane Stone's steamy contemporary romance series. CAUGHT IN THE ACT was released today from Avon Impulse, so why Read More...
* * *

New York Times Bestselling Author Dianne Duvall is celebrating the September 2nd release of NIGHT UNBOUND with a huge Blog Tour! Some of the fun things you'll find on the tour include an Immortal Guardians Dream Cast, character interviews, excerpts, Top 10 Lists, an unusual Playlist, author interviews, reviews, spotlights, guest posts, AND a tour-wide GIVEAWAY! Enjoy the tour and enter to win an Amazon Gift Card, autographed books, and more! Read More...
* * *
Harlequin has released my first "unofficial" trilogy 8.12.2014 as ebooks (all platforms)! I was the creator of the 3-book series concept in the 1980's but it took writing two series (and no reader ever knew they were connected because the publisher didn't believe a writer could write 3 books in a row). Now, Harlequin is bringing them out with new covers. RED TAIL, is book 1, DARE TO LOVE, is Read More...
* * *

Artemis, goddess of the hunt, has lived with heartache for the last fifteen hundred years, believing her only love is dead. That's what her father—Zeus, king of the gods—told her. After recent events brought the truth to light, Artemis must gather the courage to face her lost love again. Evangelos, former god of messengers, was content living in the mortal world until he discovered he has a daughter and her mother is Read More...
* * *

I have awesome news to share with you! The first four books in my Immortal Guardians series are on sale until the end of August to celebrate the upcoming September 2nd release of NIGHT UNBOUND! If you like alpha males and strong heroines, danger mixed with humor, action and intensity interspersed with soft, tender moments, and — of course — steamy romance, then this series is for you! Pick up your copies today Read More...
* * *
Susan Mallery has announced titles for the five books she'll publish in 2015, including four Fool's Gold romances and the first book of her new series, Mischief Bay. March - THE GIRLS OF MISCHIEF BAY (Mischief Bay) May - HOLD ME (Fool's Gold) July - KISS ME (Fool's Gold) August - THRILL ME (Fool's Gold) October - MARRY ME AT CHRISTMAS (Fool's Gold Read More...
* * *

Join us as we reveal the first chapter of Krystal Wade's new edge-of-your-seat young adult thriller, CHARMING. Follow along and visit these sites to unlock a new section every day this week! 9/15/14 Fresh Fiction 9/16/14 Read More...
* * *
ONLINE ONLY SALE- Buy Samsung Galaxy Tab® 4 NOOK® for just $169 with $30 Instant Rebate, plus $200 Free Content! Offer Expires 9/14! Read More...
* * *

New York Times and USA Today Bestselling Author Dianne Duvall is celebrating the release of NIGHT UNBOUND, the fifth book in her acclaimed Immortal Guardians series, with a huge giveaway! Drop by and enter to win: 1st Read More...
* * *
Check out TALL, DARK AND PARANORMAL – from some of the hottest names in paranormal romance, this $.99 limited-time boxed set has something for everyone, from werewolves to vampires, ghosts to demons, and witches to wizards. With over 825,000 words in these ten full-length novels, you'll spend hours falling in love with each of these wickedly hot heroes from: Read More...
* * *
1 - 24 of 1097 ( First | more Fresh Buzz )