Latest Buzz
Updates

As part of our countdown to Readers & Ďritas 2017, our Meet the Author interview series helps you get to know the authors joining us in Texas on November 10-12. Read on to get acquainted with Sasha Summers, and Read More...
* * *

Romance Writerís of America does it right. A conference in Orlando with all the magic moments, including a trip to Disney. Have you ever been to a conference that had entertaining and enlightening speakers, topped off with twinkling lights and fireworks from your hotel balcony every night? It was spectacular. Until the invasion of the . . . ants! Not for the light hearted: Read More...
* * *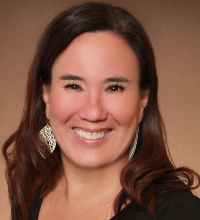 Some conferences are quiet affairs where I get to hang with friends, talk books, and laugh for hours. Readers and 'Rita's is one such conference. There's always something going on, but I never feel frenzied unless I'm dancing with a hot cover model. Other conferences are wild fan events where I'm overwhelmed and lost. And given how much of an extrovert I am, that's saying something. Guess how last week Read More...
* * *

The 2017 Romance Writer's of America National Conference is here in Disney World at the Swan/Dolphin Hotel. In my careers, I've been to lots of conferences: interior design, architecture, tennis. All were terrific, but this one is the most fun, romance writers have . . . Read the rest... Read More...
* * *

Happy Friday friends, Today I am chatting about bravery. We all exhibit some level of bravery every day. Iím not talking soldiers on the battlefield bravery, they are heroes and I respect them immensely. Iím talking about the bravery it takes to be our real, authentic selves day in and day out through trials, obstacles, and fears. Being who we were created to be and resting in that is one of the most Read More...
* * *
Fireworks and Fun for you in July! My favorite time of year down the Jersey Shore is the 4th of July! I love seeing the parades and sitting on the beach watching the fireworks. It's such a lovely time of year to be able to just hang out, enjoy the weather and friends, and of course, read a good book while sitting on the beach. Here's a photo for you Read More...
* * *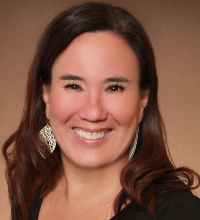 How did it get to be summer already? Part of my brain is still wondering if I got everyone Christmas presents like I intended. But the rest of me is fully enjoying tank tops and stretchy shorts. Iím not as thin as I used to be, but fortunately, my fashion sense has completely disappeared. Instead of being shamed by the way I look in shorts and a thin tee, I think about how comfortable Read More...
* * *

Eloisa loves a Cinderella twist in her stories, and three short stories with this theme are digitally publishing in one volume on September 5th! Two of these stories, At Midnight and Ever After, have never been published in ebook before and A Midsummer Night's Disgrace was only available in the Essex Sisters Companion Guide Read More...
* * *

Eloisa's publisher is happily sharing the first three chapters of Wilde in Love! But it's only available for a limited time, until June 29. It's super easy to claimóand Team Eloisa wants you to know that they think Eloisaís written her most amazing hero yet Read More...
* * *
Fresh Fiction has 10 reserved seats at an early screening of THE BEGUILED at the Angelika Film Centre / Mockingbird Station, Dallas on June 27th at 7:00 pm Read More...
* * *

Happy Friday, friends! Iíve been struggling this week. Iím attempting and rather poorly to juggle health-issues, a book deadline, and life in general (time with God, time with my family, errands, etc.). Itís got me thinking A LOT about balance and priorities. My husband gave me a book he read ages ago, but Iíd imagine the majority of you have heard about itĖ Read More...
* * *
Boas & Tiaras has come a long way since its humble (yet fabulous) beginning. What began in 2002 as a group of 6 readers enjoying tea in Duncanville has evolved into an annual event that draws readers and authors from all over the country. On June 10, more than 50 Read More...
* * *
Summer has roared into the Midwest bringing with it sultry temperatures, thunderstorms, block buster films (Wonder Woman!!), and a plethora of new books. Summertime for me, traditionally, has always been about the great books on my TBR pile that I have to look forward to reading along with new releases. Iíll never forget my midnight purchase of Harry Potter and the Deathly Hallows at Borders eons ago. Lately, Iíve been a Read More...
* * *
From the ACFW (The Voice of Christian Fiction) here are some of their members' releases of interest in June. Enjoy! Contemporary Romance: SWEETBRIAR COTTAGE by Denise Hunter Read More...
* * *
Believe it or not summer is upon us and that means VACATIONS! Okay, maybe just a mini vacation or even a short weekend away from work but it's the state of mind that's important here, so let Fresh Fiction authors and friends help you! We've got the best contests with all kinds of goodies to enable even the worst procrastinators to get ready to hit the beach or run off to a Read More...
* * *
If you love Target like I do, it's my favorite store at home and when I travel because I know I can always find what I need, whether it's a decently priced bottle of water or a blanket for a cold conference room or my contact lens solution. And one of my favorite pastimes is to Read More...
* * *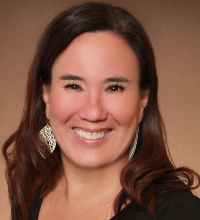 Hello Everyone! My second STONEMEN Volume is out! WOO HOO! Click HERE if you want a copy. If you have no idea what Iím talking about, Anna Argent and I have created stories around mystical stone men who are enslaved to petty, evil goddesses. They hang out as hot statues but can come to life under very Read More...
* * *

Eloisa is heading to Wisconsin this week for the Barbara Vey Reader Appreciation Week-end. This is a fun-filled three day event featuring 60 authors! Several activities are free and open to the public, including a book signing on Saturday at 3:30pm. You can find a complete list of activities on the Read More...
* * *

We are passing on this AutoCrit excellent blog, with permission from Jocelyn, for your perusal. Ever watched a movie that was so packed full of non-stop action it left you feeling breathless? Exhilarated, maybeÖ but disconnected from the characters Ė unable to learn much about them amidst the constant stream of explosions, car chases and death-defying peril? Or have you ever read a story where the author droned on Read More...
* * *
Join us for afternoon tea at the historic Adolphus Hotel in downtown Dallas. Enjoy delicious treats while dining with authors. Participate in raffles, book signing with all the authors, and an overall amazing day. BUY YOUR TICKET We are excited to announce our keynote will be Julie Ann Walker! Boas are optional, Tiaras are required. Read More...
* * *

Writing fiction fell upon me through my own devices of dreams and things. After some research online where I found the affair of my 19th century, barely out of her teen years debutante, I thought, I must write this story of love, disappointment and murder. I know, I said to myself, Iíll write a book. After all, I had written a chapter for a history book and been wooed by a Read More...
* * *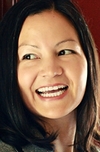 St. Patrick's Day is coming up and Audra North has a sale to help you celebrate! PUSHING HER LUCK is only 99 cents from March 5th-12th! When Riordan Faraday, surly Irish artist, meets Samantha Meyer, clueless American, the sparks fly in this Ireland-set romantic comedy. For a limited time only, take advantage of 75% off regular price and get the Read More...
* * *

I'm so excited you stumbled upon this little corner of the ever changing mystery of writing. The ever eluding story, fiction or nonfiction. I write about all things questionable and what isn't? Little kids fire questions that we all asked at one time or another. Everything is a mystery, beginning with, "Why is the sky blue?" When was the last time you asked that one? Why is the sky blue Read More...
* * *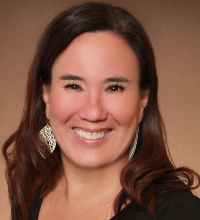 A few days ago, a friend of mine sent me a political cartoon. She was blithely unaware that our politics are polar opposites. Usually I ignore her political commentary, but this cartoon hit a nerve. It insulted President Obama and glorified Trumpís pussy grabbing comment. I emailed back that she needed to stop sending me such things because I donít consider sexual attacks funny, and certainly not ones bragged about by our current Read More...
* * *
1 - 24 of 1283 ( First | more Fresh Buzz )