Latest Buzz

Comic book visuals that captured the hearts of America, mystified me. My pencil crossed the blank page pulling lines to create yesteryear's super heroine, Wonder Woman. I don't remember coloring the pictures. It would have had to be crayon, so I just used my pencil. I sketch on location. Like my long time architect friend, Stephanie Bower. She takes groups all over Seattle, Italy, Hong Kong, Asia, and more. She Read More...
* * *

Back in the day, the Coney Island Pumping Station saved many lives and properties by providing high-pressure water to firefighters. Educator Merryl Kafka wanted to drive that point home visually — so she wore a firefighter's helmet to testify at a city Landmarks Preservation Commission (LPC) hearing on October 8th. "Coney has lost much of its architectural framework, but we can save this 1938 modern masterpiece preserved as public art … with a new Read More...
* * *

Spain and Portugal . . . according to history, the two countries intermarried, so when Isabella pawned her jewels to raise funds for discoveries of new lands, it brought them great wealth. Portuguese Vasco da Gama rounded the Cape of Good Hope to India and brought untold wealth to his nation. Read the rest on Ingis Read More...
* * *

They are men…They are brothers…They are Legends I'm so excited about my brand new historical western romance series that will kick off on October 4th. Men of Legend has the big feel of the old Bonanza TV show. Patriarch, Stoker Legend, is busy running the huge Lone Star Ranch while trying to keep tabs on his three sons – Sam, Houston and Luke. Sam Legend is a famed Read More...
* * *

If you're familiar with cozy mysteries, you'll know that these whodunits, often with culinary themes have recipes used in the story included in the book. My latest novel, TELL ME NO LIES is not a cozy mystery, however it does have a culinary theme betwixt the romance and danger. Rain Howard, the main character in my romantic suspense novel opens a beignet and Read More...
* * *

I'm thrilled to be included in this collection of Regency stories, all centering on the madcap mischief that ensues when the infamous, match-making Duke of Danby leaves Yorkshire for the London Season. There are four books in all: EVADING THE DUKE Read More...
* * *

Hey Writers, are You afraid of Social Media? I've been in your shoes. In fact, I wore out several pairs called, "I can't do social media." They pinched my toes and hurt my feet. So I tossed them in the trash and bought a new pair titled, "I'm not afraid of social media." Those shoes were made for success, and I wear them every day. My real issue was fear. I thought Read More...
* * *

We love our coffee. We love the convenience of the coffee store, namely Starbucks. So what does that have to do with color? How much time do you spend in your local coffee store? What is it that appeals to you? Is it the food, the décor, the coffee? The colors that surround you in your coffee store are going to be trendy and warm and the latest, according to what's popular dictated Read More...
* * *

Hi Everyone :-) I'm so excited to be here today with a quick little teaser from LOVEGAME, my erotic thriller that comes out June 7th :-) This scene takes place right after Veronica has refused to sit down for the second half of the interview that she owes Ian and I picked it because it really exemplifies the power dynamics between them—both used to being in charge, neither willing to Read More...
* * *

Angela Love is new on the scene for me. She is my alter ego, my little bit of bad girl seeping out. I'm having fun with these shorts about vibrators gone wild and had these covers designed to reflect the humor and light-heartedness I tried to capture. Candy Keane is a somewhat experimental girl who gets herself into trouble. I've said it before, she needs a Navy SEAL. Well, she's going Read More...
* * *

This is a subject that everyone asks about. In the last couple of weeks, my blogs addressed dark tones and color distribution. Color distribution is the industry phrase for the Law of Chromatic Distribution. In this blog, please note that the discussion is about color basics and its application. The basics are applicable to all the arts, as well as to interior design. A room is divided up by four areas: Read More...
* * *

I've had a few mishaps lately. Nothing serious, but annoying. I hurt my wrist, requiring it to be in a sling. And then I Read More...
* * *

Last week Jack and Jill were in a muddle with their choice of a dark paint color. To get out of their jam, they called in a professional. They knew the eggplant color had an edge, but they didn't know how to use it. The designer explained how color, tone and value can work to their advantage. Together they created an environment that fit their lifestyle. Dark colors, like eggplant, black and rich dark Read More...
* * *

In the book I'm finishing now, BAND OF BACHELORS: ALEX, my heroine is a very different kind of lady. She's a tall, strikingly beautiful and in-your-face-kind of gal, who plays beach volleyball and can spike a ball within the 5' line so hard it will break a person's nose if they don't dig it properly. She likes to lead when she dances slow, and she's Read More...
* * *

Green is the color between blue and yellow on the spectrum of visible light. It is evoked by light with a predominant wavelength of roughly 495–570 nm. In the subtractive color system, used in painting and color printing, it is created by a combination of yellow and blue, or yellow and cyan; in the RGB color model, used on television and computer screens, it is one of the additive primary colors, along with Read More...
* * *

Every year Red Door Reads tries to lessen the sting of Tax Day by giving our readers something special. In the past we've asked you Who's Been Skrewd and gave you Fifty Ways to Kill Your Larry. This year we asked our readers what they'd like to read. We held a contest last fall and received many suggestions for character traits and story settings. The winners Read More...
* * *
Can you believe it's already spring? Our Fresh Fiction Box subscribers are enjoying the great weather with these latest releases. April's Read More...
* * *

I've had the same style hair for a decade—short bob that the kids didn't grab or bury in peanut butter. My clothing style was comfortable and hardy. And my home décor has been decided by the previous owners of the furniture I inherited. But I've been empty nesting for a few years now. Life has slowed down and my husband and I are earning enough to have a little extra Read More...
* * *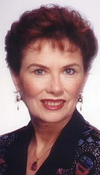 This may be the one and only time our name are ever mentioned in a New York Times article ! Now isn't this just too cool? And it's for such a great cause: helping our vets. The three of us couldn't be prouder. Plus, Laura Holson, the reporter who wrote the piece, was VERY kind in putting up the info on the charity. She didn't have to do that—but bless her Read More...
* * *
Although every female booklover can't wait to read about the hero, whether a handsome cowboy with a soft spot for orphans, a rakish marquis who needs an heir, or a sophisticated jewel thief who donates his loot to charity, it's the heroines that stick with readers. Here are the 5 characteristics for heroines that readers will sometimes love/sometimes hate, but will always remember long after they give the book to their mother Read More...
* * *
Ready for suspense? March titles Pride Read More...
* * *

It will be a busy season now that the print version of my book, [INDIGO SKY] published by Soul Mate Publishing, is being released on July 14. In the near future, a contest to give away a one-of-a-kind prize will be announced, offering a fine print of the image you see in on my blog in blues above, my painting of the brook in my book, sans the script, of course. Watch Read More...
* * *

A hidden gem, right near the beach, boutique shopping and four centuries of history, why not go there? If you are fortunate enough to find out about Amelia Island . . . it's worth a visit. Last year, we found it by accident on our way home from Florida. Read the rest on Ingis Read More...
* * *

When you think of wine country vacations, lazy days of wine tastings, Michelin-starred meals and gatherings at art bars might come to mind. This is what my U.S. Marine husband thought and why he distinctly did not want to go – at first. After I promised to create an itinerary designed to please his Alpha male temperament, he relented and decided to look forward to a vacation sans children. And I Read More...
* * *
1 - 24 of 1215 ( First | more Fresh Buzz )