Latest Buzz
Caridad Pineiro's JERSEY GIRLS Contemporary Romance box set hit cybershelves on April 15 and it's specially priced at 2.99. You'll fall in love with the strong women and sexy men in these full length stories about Jersey Girls who know how to get their man! Love military men? Don't miss Read More...
* * *
April 29, 2015, New York, NY: Mystery Writers of America is proud to announce the winners of the 2015 Edgar Allan Poe Awards, honoring the best in mystery fiction, non-fiction and television published or produced in 2014. The Edgar® Awards were presented to the winners at our 69th Gala Banquet, April 29, 2015 at the Grand Hyatt Hotel, New York City. Read More...
* * *
Fresh Fiction is getting into the Subscription Box Game! The desks at Fresh Fiction are covered in some of our favorite subscription boxes, bringing us the latest in fashion and pop culture. So, we thought what better way to reach our readers and to provide you with what's new and now than to offer a book-centric subscription Read More...
* * *
It's raining men in April for Caridad Pineiro with three sexy new releases! Look for the contemporary romance TAMING THE BACHELOR on April 1. It's specially priced at 99 cents for a limited time. The JERSEY GIRLS Contemporary Romance box set hits cybershelves on April 15 Read More...
* * *

Bestselling author Collette Cameron launches another historical romance series. Wagers Gone Awry, book 1 in the Conundrums of the Misses Culpepper series, isn't your traditional regency. Take a feisty country spinster, four precocious misses, add an austere earl who prefers the comforts of London, a herd of dairy cattle, an aged Corgi, and toss Read More...
* * *
RT Booklovers Convention 2015 Sweepstakes ** OFFICIAL RULES ** Sponsored by Random Read More...
* * *

News from Julie Anne Long: WHAT I DID FOR A DUKE, often called one of best romances of all time...and early reviewers are saying that IT STARTED WITH A SCANDAL TOPS it. Get WHAT I DID FOR A DUKE for $1.99 Read More...
* * *

Dani Collins is excited to share that HOMETOWN HERO and BLAME THE MISTLETOE, her sexy, small-town rancher novellas with Tule Publishing's Montana Born imprint, are now available on all platforms. Look for the third book in this Read More...
* * *

Life all round us is starting to wake up from its winter sleep. Trees and flowers are budding. Birds are signing. Baby animals will soon join their parents in enjoying the warming weather. A little something called spring fever is in the air. Human and animals alike experience an increase in energy and certain appetites wake up. For the shifters of romance, this renewed "appetite" can bring them face-to-face with their mates. So Read More...
* * *
Check out the hot, newly released cover for UNTAMED, part of #1 New York Times bestselling author S.C. Stephens' popular Thoughtless series. And here is a sneak preview of the continuing story: Read More...
* * *

When Reagan Summerside turned the first floor of her old Victorian home into a consignment shop, she never imagined she'd be harboring a fugitive in her attic. But after a dead man is found in a bathtub and local lawyer Walker Boone is accused of doing the dirty deed. Like it or not she suddenly has a new houseguest Read More...
* * *
Between planning our Valentine's Day events and preparing for the premiere of the most anticipated romance film of the year, it has been a busy week for Fresh Fiction Local. Here is the scoop on this week's activities! WFAA Literary Contributor and Fresh Fiction co-creator Gwen Reyes attended the Fifty Shades of Grey Press Screening last night, and she deemed Read More...
* * *

Join Fresh Fiction in celebrating a milestone for one of the longest-running suspense series currently being published: Today marks the release of the 40th book in the #1 New York Times bestselling In Death series by J.D. Robb. But that isn't all Robb has been up to over the past twenty years. Robb's alter-ego Read More...
* * *

Hey, readers! Want to win a copy of PERFECT KIND OF TROUBLE by Chelsea Fine? Join in our scavenger hunt! Each participating blog will feature a letter in their post—collect all the letters to find out the secret word. If you're just joining in, be sure to head to Read More...
* * *
ZONE OF FIRE was an accident in waiting. I hadn't gotten the 11,000 word novella to my publisher, Harlequin in time, for them to take a look at it to see if they wanted to create an ebook out of it. They said the turn-around time was too short. And they gave me permission to create the novella through my Indie company, Blue Turtle Publishing. I got it edited, copy edited and Read More...
* * *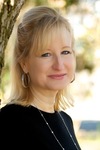 Harlequin will publish four previously released titles featuring bull rider heroes by USA TODAY and award-winning author Tina Leonard. The collector's edition titles will feature covers showcasing top PBR riders Matt Triplett, Reese Cates, Harve Stewart and Zane Lambert. Additional exclusive content will include biographies, interviews, photos and signed reader letters from the riders featured on the covers. Each book will also contain $20 of value-added coupons for Read More...
* * *

Peggy Webb announces the Sunday Cove Series, eight romantic comedies all heading your way this year! The author significantly revised these classics, adding a host of new secondary characters and creating the romantic legend of the orange blossoms that weaves its magic spell over the feisty heroines and sexy heroes in the small seaside town of Sunday Cove on the Mississippi Read More...
* * *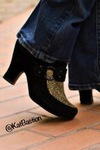 Hello, everyone. We have some exciting news to share with you. NO WEDDINGS is FREE in honor of The No Weddings Series Anniversary! That's right, we've hit an important milestone. One year ago this past weekend, the idea for the No Weddings Series was conceived over a pizza dinner. We are also thrilled to share that in Read More...
* * *
Pasadena, California This morning at the Television Critics Association Winter Press Tour AMC announced they will air an eight-part documentary series about the original Five Families in the New York mob. MAKING OF THE MOB: NEW YORK follows the formation of the modern American Mafia, beginning with the historical roots of the five groups who started it all. Utilizing an immersive blend of dramatic scenes, archival footage, and groundbreaking VFX Read More...
* * *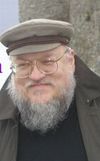 HBO officially announced the return date for the "Emmy Award" winning drama GAME OF THRONES. The fantasy series remains one of the most popular shows on HBO and on Television, keeping viewers riveted for Read More...
* * *

I am happy to announce that my latest novella, "Miracles in the Making" has been released! This charming seasonal romance will be available for free until December 31st! Here's a little bit about it: Sometimes the gifts we treasure most…are the ones we don't see coming. Owner of a charming little candy shop, near the center of Chicago, Candy Frost has no children of her own to hold dear. Still, she is Read More...
* * *

Looking for a gift to buy that special someone in your life who loves paranormal romance? Or are you, perhaps, looking for a new series to try yourself? Then warm up the holiday season with powerful Immortal Guardians! The first four books in my bestselling series are ‪on sale‬ in ebook format for a limited time, so grab your copies today and discover why RT Book Reviews said, "Book after book, Duvall brings Read More...
* * *

Fresh Fiction is proud to participate in the blog tour for BREEDER by K.B. Hoyle. When asked to give one question to Hoyle, Fresh Fiction staff wanted to know: Why did you choose to write a character who transforms from an obedient society member into a rebel? I liked the Read More...
* * *

Wow, where has 2014 gone? I just got use to writing the date and now I have to get use to 2015. LOL. 2014 has been a wild roller coaster ride for me with more downs than ups. In many ways I'm glad to see it go. The new year is like a fresh start button. New goals will be made as well as a re-evaluation of my writing schedule. I'm going Read More...
* * *
1 - 24 of 1120 ( First | more Fresh Buzz )