Latest Buzz

A few weeks ago I was in Dallas for one of my favorite events of the year: Readers and 'Ritas. Tidbits of fun included gifting Pat with a Big Donkey Dick mug (she begged me for it). Yes, I have pictures. Also the PJ party including live erotic reads which Read More...
* * *

Quiet. Calm. Peace. Serenity. Gratitude. Wouldn't it be a wonderful thing if we could wrap such gifts and give them at will to those around us, in some cases—even to ourselves? You can. In the chaos of the holiday season, its easy (and I'm guilty as the next guy) of getting swept up in the madness! Maybe it's a sign I'm getting older when Read More...
* * *

Here's a bit of Hustlin' Texas for your enjoyment. Jett nodded, then glanced around the crowded bar. When he turned his gaze back on her, a person would be hard pressed to describe his eyes as anything sweet or candy like. "I was hoping you'd be up for Read More...
* * *

It's December now, but if you're anything like me, you plan your holiday travel as far in advance as possible in order to minimize the likelihood of anything going wrong. Flying during peak times is the worst, but no matter which way you slice it, traveling anywhere this time of year can be hectic and stress-inducing. I have three young kids, which just ratchets up the level of travel insanity, so I Read More...
* * *
DEAR READERS, I'm driving over to Operation Gratitude (a military charity) in Van Nuys, California for their "Millionth Box" celebration. They've sent one million boxes to our men and women in the military, letting them know we care and they are important to us. Carol Blashek, the woman who runs OG, asked me to come over and put the "millionth" book into the millionth box. It will be a copy of Read More...
* * *

Wonderful reviews are coming in for my new culinary mystery Billionaire Blend. Kirkus honored it with a Starred Review, RT Book Reviews named it a Top Pick among December's Mysteries and Thrillers, and Publishers Weekly called it "a highly satisfying mystery." But what matters now is what you think. Read the First Chapter by Read More...
* * *
Haute Culture Books is a new venture in luxury publishing with a mission to bring masterpieces of global literature to English-speaking readers around the world. The press is currently launching a unique limited edition of Gustave Flaubert's Felicity: The Tale of the Simple Heart in time for the holiday season. They are also slated to publish the first English edition Read More...
* * *
Lindsay McKenna will be meeting Dorothy Fontana, iconic Hollywood screenwriter (wrote several Star Trek scripts as D.C. Fontana) in early December in Los Angeles. They will meet for lunch and discuss the DOWN RANGE movie script that Dorothy has optioned a year ago. There are two scripts Dorothy has to create. The Read More...
* * *

Shiloh Walker will be signing at the annual Romancing the Holidays group signing at the West Chester Barnes & Noble just north of Cincinnati, Ohio on 12/7/2013, from 1-3 pm. The store is located at 9455 Civic Centre Blvd in West Chester Read More...
* * *
Save the Date and join us as we celebrate our ONE MILLIONTH CARE PACKAGE on December 7th this year! To keep posted about all the festivities, sign up on our "March to a Million Info" list here The One Millionth Care Package Event on December 7 will offer many exciting opportunities to showcase your support for our Military! To find out how you, your business or Read More...
* * *

GOOD FAITH, the final novel of the Amazon best selling Stewart Realty series has racked up over 30 4 and 5-star reviews in just one week since release. A sweeping, realistic saga of family, friends, challenges and joys of modern life, Good Faith can be read as a stand-alone. The tragedy and comedy and richness of these imperfect lives lived by all-too Read More...
* * *

THE BEST MAN by Kristan Higgins was named one of the best books of the year by Amazon, Kirkus Reviews and Library Journal. It is the first book in the Blue Heron series; THE PERFECT MATCH, the second, received a starred review from Kirkus and a Top Pick from Romantic Times Read More...
* * *

C.H. Admirand has some good news to share this November. Deb Werksman (Editorial Manager at Sourcebooks) offered a three book (plus novella) contract for Admirand's new Historical Irish Western Trilogy set in Golden, Colorado. Expected to release in 2015 Read More...
* * *

Dee Davis, bestselling author of over twenty novels, has been nominated for an RT Bookclub Lifetime Achievement Award in romantic suspense.  In addition to being extremely honored, Dee is super excited because she will be attending the RT conference in New Orleans where the award winners will be announced Read More...
* * *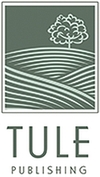 Tule Publishing is excited to announce the release of our Copper Mountain Christmas Collection, featuring talented authors and heartwarming Christmas stories. Starting the holiday season off right are the first novellas, A COWBOY FOR CHRISTMAS by Read More...
* * *

On sale now! THE DIXIE VIRGIN CHRONICLES: BELINDA, the first book of Peggy Webb's hilarious series, is on sale now for .99! This fresh, delightful 7-book series will appeal to every woman who has ever run to her girlfriends to share triumphs, tears, and every problem, big and small. The author says she Read More...
* * *

RIDE A COWBOY combines two hot cowboy stories in one volume. Eight Second Ride Jessie Wade is a tough as nails sheriff until bull rider Kyle Mitchell ends up in her jail. With his bone-melting good looks and seductive voice, he knocks Jessie's defenses down one by one and awakens the sensuous woman she's hidden beneath her uniform Read More...
* * *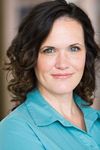 It isn't easy being related to the biggest star in the world. Nikki Solange knows the challenges of being the niece of her famous aunt Cici Solange. An aunt Nikki didn't even know she had until recently. Nikki experiences not only culture shock when she moves from Tennessee to Los Angeles but also the shock of her lifetime when she walks in on murdered actor and soon-to-be-director Jeb Schmaltzer floating Read More...
* * *

Best-selling in Action Adventure Romance The Blackthorne, Inc. covert ops team is back with another action-adventure romantic suspense from Terry Odell. This time, it's Computer Nerd meets Cartel Lord. For Jinx, interacting with people is highly overrated. Computers are his life. On the job, he's an intel gathering expert for Blackthorne, Inc. Off duty, he's a shooter in computer role playing games. But what Read More...
* * *

Matchmaking mother, Eugenia Burnett, has gotten what she wants. Her three sons are married and she has three grandchildren, with the fourth on the way. But she hasn't given up her matchmaking ways. Now she's matching lonely widows and widowers. Until one widower, Wyatt Jones, let's her know that he's not interested in any of the women she's sending him, except her. Sworn never to remarry, she doesn't Read More...
* * *

Ann Lawrence invites you to visit her blog during November for special promotions and giveaways for her historical romance, LORD OF SWORDS. Guy de Maci is searching for his missing son. He has no time for the schemes of the alluring Lady Joia. But all of Guy's warrior skills are useless when it comes Read More...
* * *

Are you craving a bold, handsome hero to sweep you off your feet? Or, at least take you on a delicious adventure far from the dishes and laundry? Look no further than the newly released KNIGHTS OF VALOR box set, four full-length medieval romance novels featuring swoon-worthy knights who will not only win the love of the feisty damsels in the stories, but Read More...
* * *
Lindsay McKenna, author of DOWN RANGE, sat down with our Janene Putman recently to discuss her newest release, what it's like creating sexy military men, and pulling stories from her friend Michael Jaco. Trained to kill, but built for love… Captain Morgan Boland is at the top of her game, as is her former lover, Navy SEAL Jake Ramsey. Then a Read More...
* * *
Chief Michael Jaco, US Navy SEAL, retired, supports DOWN RANGE, book 2 of my new Shadow Warriors series with Harlequin HQN and HRS. He's not only written the Dear Reader letter in the front of the book, but also provided a quote for it on the back cover. He was in UDT-12, BUD Read More...
* * *
1 - 24 of 962 ( First | more Fresh Buzz )