Latest Buzz

I remember last Christmas asking myself, "What would happen if Santa ever lost his holiday spirit?" Hopefully, Christmas is about more than the jolly, old guy in the red suit and the world wouldn't end if he took some time off. Still, I thought this would be a fun idea to play with, so I created James Claussen the quintessential Santa, who has played Santa Claus for family events, local hospitals and shopping malls Read More...
* * *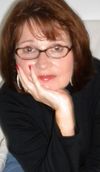 Happy Thanksgiving! We always think of heroes and heroines in romance novels as being lucky, but most have to go through some trials before they reach their happily ever after. Cade Donovan and Piper O'Riley of CHASING THE RUNWAY BRIDE are no exception. In fact, Cade relentlessly pursues Piper until she just can't resist anymore. LOL That's the fun part. As soon Read More...
* * *

New this month from Peggy Webb is a team effort with 8 other authors, Risky Brides: A Bestsellers Collection. Unlike many boxed sets that offer books by multiple authors in the same category, or a collection from one author, Risky Brides Read More...
* * *

One of the most common questions asked of writers is where our ideas come from, but far less frequently asked is where our characters come from. I remember reading that J.K. Rowling said that Harry Potter walked fully-formed into her head. Other writers such as Sir Arthur Conan Doyle acknowledge that their characters, like Doyle's Sherlock Holmes, are based on acquaintances at least in part. With most romance writers, I'd imagine Read More...
* * *

If you stop to think about your life's story, as a whole, you'll discover each layer is composed of many chapters filled with mystery, romance, relationships, and outcomes – both good and bad. There are innocent moments that take your breath away and if you're lucky, instances that will define you. When I look over my own life's story, I always stop on my college years as a favorite chapter. One packed Read More...
* * *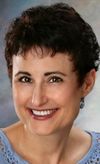 Shadow Crossing is now available! She's an ex-smuggler who stumbles into an insidious interstellar cover-up. He's a super-sexy, enigmatic android—or is he? Hidden identities, intrigue, adventure, and romance, set on distant planets. Launch time into the world of Shadow Crossing is at zero hours. Come aboard now! "Author Catherine Spangler's gift for memorable futuristic romance absolutely sparkles in Shadow Crossing." — Cindy Penn, WordWeaving Reviews This science fiction romance Read More...
* * *

Kirkus gave IN YOUR DREAMS a starred review. The book has been nominated for the prestigious Kirkus Prize of $50,000. This is Higgins's fifth starred review and fourth nomination. The review stated, "Higgins exhibits her storytelling artistry with another stunning romance that includes her trademark touches of laugh-out-loud humor and tear-jerking pathos Read More...
* * *
Fresh Fiction staff would like to extend a big thank-you to everyone who came out for this year's Readers & 'Ritas weekend! Authors and readers: tickets are now available for our eighth annual Readers & 'Ritas in 2015, so purchase yours now to reserve your spot. Fresh Read More...
* * *

I'm so thrilled to be here blogging with Fresh Fiction this morning! Thank you for having (reading) me. At the ripe old age of 13, one sunny day, my best friend handed me a book she'd just finished. It had come from her mother's shelf of Romance Novels- Heaven! Always an avid reader, I devoured the book and then dozens more. I spent all of my babysitting and birthday money buying trade Read More...
* * *
Here's a list of my top ten favorite places to visit. These are spots that I've been to and LOVE, not bucket list destinations (that's a different Top 10!) 1. London- The best food! Any kind of food you can imagine. I love Indian cuisine and this is one of the best places I've found for it. (My mouth is watering!) 2. Hyalite Reservoir near Bozeman, Montana- I lived in Bozeman Read More...
* * *
Someone asked me if I could do any other profession except write, what it would be. I would have become a veterinarian. I've always loved animals. I think I got that from my parents. Both were avid animal lovers and I can remember one time when my dad brought home an injured pregnant bunny rabbit. The poor thing was used to humans, so it was probably someone's pet that either got lost or Read More...
* * *

I'm so excited to be here at Fresh Fiction today, especially since I'm here to talk about one of my favorite topics: bad boys! My latest release, NO PROMISES REQUIRED, book 4 in the Love Required series, features a bad boy hero (I know you're shocked!) Best of all, Bryan isn't just a bad boy in his own head Read More...
* * *

Exclusive Excerpt from THE LAWS OF SEDUCTION Chapter One Alpha Nailed Center City District Police Headquarters Philadelphia Monday, September 29 11:35 p.m. Read More...
* * *

I love it when readers tell me their bags are packed and they're ready to move to Blue Plum, Tennessee. "When are you leaving?" I ask. "I'll go with you." Too bad Blue Plum, as a whole, exists only in my Haunted Yarn Shop Mysteries. Note the "as a whole" in that sentence, though. Parts of Blue Plum really do exist, and you can go visit. A real road Read More...
* * *

Every author's writing process is different, and every story is different even for a particular author, at least that's true with me. My latest release, TUNDRA THREAT, started with a full-of-personality character and a setting I love. When McKenna Clark, my law-enforcement-heroine, first took shape in my mind, the first thing I did was try to think about what Read More...
* * *

It all started with a side room in a little shop in Mahone Bay, NS. We had a family day out and were browsing around and there they were…racks of vintage clothes. We saw shoes, coats, dresses… and while my husband wasn't particularly keen on the clothing, my daughters and I were in heaven. We ooohed and aaaahed over several items, and in particular, a beautiful wedding dress. It was way too small Read More...
* * *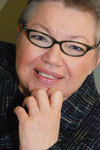 You are what you eat, or so the saying goes. As a retired personal chef, I know this all too well. It's amazing how picky some people can be when it comes to their food. I'd meet with a client to go over their list of likes, dislikes, allergies, and possible menus. One person would love the taste of onions, but didn't want to see them in their food. The texture made Read More...
* * *

IF THE SHOE KILLS is set in the days just before Thanksgiving. Like Jill Gardner, my amateur sleuth, I stress about the upcoming holidays. Will the turkey be done? Will it be dry? Does Uncle Leo like ham better than turkey? Should we serve both? This year, I'm adding in a medical procedure so I'll be out of commission for a Read More...
* * *
PRESENTS. . . A Cover Reveal for Read More...
* * *
Fresh Fiction's annual Readers & 'Ritas conference kicks off this weekend in Dallas, which means the 2014 Hero Auction and Masquerade Ball is this Saturday night! This year's theme is Bikers & Gents Read More...
* * *
Hi Everyone! Harlequin is putting me on a blog tour for my December 1st release, WOLF HAVEN, for those who love the cowboys of my Wyoming Series! Please come and follow me around the blog circuit. Add your comments from your heart, if you'd like there will be a number that have a nice, big, juicy question and answer format and interview Read More...
* * *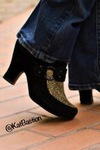 We are thrilled to share THREE CHRISTMASES is available as a pre-order on Amazon. As a pre-order promotion, digital copies purchased on all platforms will be $0.99 (from $3.99 full price) and signed. About THREE CHRISTMASES: As the holiday season approaches in this fourth book in Read More...
* * *

As of today, Private Investigator Franki Amato is back on the case! This time she's investigating the murder of a gorgeous young cosmetics CEO at a haunted plantation home outside of New Orleans (she's also investigating her banker beau Bradley's sexy new secretary, but that's another story). I got the idea for PROSECCO PINK last summer while I was writing Read More...
* * *
Fresh Fiction is thrilled to showcase the steamy cover for the upcoming time travel romance MY HIGHLAND LOVER, which was just revealed today! Maeve Greyson unleashes a thrilling tale of magic and desire as a feisty Southern gal falls into the arms of a rough-hewn Highland chieftain. As the proprietor of a Read More...
* * *
1 - 24 of 1109 ( First | more Fresh Buzz )