Latest Buzz

In the book I'm finishing now, BAND OF BACHELORS: ALEX, my heroine is a very different kind of lady. She's a tall, strikingly beautiful and in-your-face-kind of gal, who plays beach volleyball and can spike a ball within the 5' line so hard it will break a person's nose if they don't dig it properly. She likes to lead when she dances slow, and she's Read More...
* * *

Green is the color between blue and yellow on the spectrum of visible light. It is evoked by light with a predominant wavelength of roughly 495–570 nm. In the subtractive color system, used in painting and color printing, it is created by a combination of yellow and blue, or yellow and cyan; in the RGB color model, used on television and computer screens, it is one of the additive primary colors, along with Read More...
* * *

Every year Red Door Reads tries to lessen the sting of Tax Day by giving our readers something special. In the past we've asked you Who's Been Skrewd and gave you Fifty Ways to Kill Your Larry. This year we asked our readers what they'd like to read. We held a contest last fall and received many suggestions for character traits and story settings. The winners Read More...
* * *
Can you believe it's already spring? Our Fresh Fiction Box subscribers are enjoying the great weather with these latest releases. April's Read More...
* * *

I've had the same style hair for a decade—short bob that the kids didn't grab or bury in peanut butter. My clothing style was comfortable and hardy. And my home décor has been decided by the previous owners of the furniture I inherited. But I've been empty nesting for a few years now. Life has slowed down and my husband and I are earning enough to have a little extra Read More...
* * *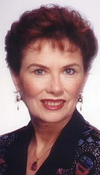 This may be the one and only time our name are ever mentioned in a New York Times article ! Now isn't this just too cool? And it's for such a great cause: helping our vets. The three of us couldn't be prouder. Plus, Laura Holson, the reporter who wrote the piece, was VERY kind in putting up the info on the charity. She didn't have to do that—but bless her Read More...
* * *
Although every female booklover can't wait to read about the hero, whether a handsome cowboy with a soft spot for orphans, a rakish marquis who needs an heir, or a sophisticated jewel thief who donates his loot to charity, it's the heroines that stick with readers. Here are the 5 characteristics for heroines that readers will sometimes love/sometimes hate, but will always remember long after they give the book to their mother Read More...
* * *
Ready for suspense? March titles Pride Read More...
* * *

It will be a busy season now that the print version of my book, [INDIGO SKY] published by Soul Mate Publishing, is being released on July 14. In the near future, a contest to give away a one-of-a-kind prize will be announced, offering a fine print of the image you see in on my blog in blues above, my painting of the brook in my book, sans the script, of course. Watch Read More...
* * *

A hidden gem, right near the beach, boutique shopping and four centuries of history, why not go there? If you are fortunate enough to find out about Amelia Island . . . it's worth a visit. Last year, we found it by accident on our way home from Florida. Read the rest on Ingis Read More...
* * *

When you think of wine country vacations, lazy days of wine tastings, Michelin-starred meals and gatherings at art bars might come to mind. This is what my U.S. Marine husband thought and why he distinctly did not want to go – at first. After I promised to create an itinerary designed to please his Alpha male temperament, he relented and decided to look forward to a vacation sans children. And I Read More...
* * *
This just in: We're going live with Mari Madison! On St. Patrick's Day Eve our Plano book club hosted author Mari Madison, who many readers Read More...
* * *

Romancing The Vines was a wonderful book signing event with fellow authors: Marina Adair, Catherine Bybee, Susan Stoker, Tiffany Snow, Carolyn Jewel, Kathryn LeVeque, Diana Orgain, Lori Ryan, Chris Keniston, Kate Douglas, Pamela Gibson, Lisa Hughey and myself. We hosted this book signing the week after Valentine's Day at the Francis Ford Coppola Winery in Geyserville, California. You can get more information and some Read More...
* * *

When I think of an unproductive writer, I think of a bowl of cooked spaghetti—limp, colorless, tasteless, no energy. It's been submerged into boiling water and didn't survive. None of us want to fall into that category when we can take steps to stay strong and avoid the vat of despair. What happens when a writer realizes her career isn't shaping up to what she dreamed? How can we ensure our Read More...
* * *
Monthly teas are always a welcome event on Saturday to look forward to. Book chatter and meeting with friends can become the best day of the week. And enjoying a Chocolate Angel tea is the icing on the cake -- no pun intended although the cake balls are delicious! Read More...
* * *

Survival of the Lockwood-Mathews Mansion is the impetus for a 50th anniversary celebration to acknowledge the Women's Junior League that saved the Lockwood-Mathews' home from demolition. A part of the celebration will be an exhibition, a retrospective of the fascinating and tumultuous decade of the 1960s, which will feature artists' work based on their interpretations of 1960s. Read the Read More...
* * *

Christina Lauren announced today the name of the final chapter in their international bestselling Beautiful series and it pulls all the heart strings. This hugely popular series, and Fresh Fiction favorite, has delighted fans for more than three years, but all good things must come to an end. Christina and Lauren are both ready to say goodbye to our favorite characters, many who Read More...
* * *

Weather fascination supersedes fashion, food, and festivals. While in sunny Florida (that's a misnomer, the sun escaped us a good deal of the time,) severe weather covered the northeast. What is severe weather? Read more.... About Gail Ingis Gail Ingis Read More...
* * *
The SUMMER HEAT that is with 16 sexy stories by 16 bestselling authors, including Caridad Pineiro's UNDER THE BOARDWALK, a scorching hot story of a husband and wife trying to rekindle the passion they once shared under the boardwalk. Now available at Amazon Read More...
* * *

My husband posed that question to me. Well, he didn't POSE it, per se. He downright accused me of being a crazy cat lady. Let me point out that I only have ONE cat! Her name is Cinnamon and here's a picture of her as a kitten. Yes, she is in a bag of toilet paper and she is adorable. But since I only have one cat, I cannot be a crazy cat Read More...
* * *

In November, I was fortunate to participate in a boxed set with ten other awesome romantic suspense authors, and feature the novella, True Navy Blue. This was the beginning of Zak and Amy's story. Once high school sweethearts, they hook up one final time before Zak goes off to the Navy to fulfill his goal of becoming a Navy SEAL. At the Read More...
* * *
Did your favorite movie of 2015 make the Academy's list for best picture? Are you still trying to figure out if THE REVENANT is relevant? Want to win some cool prizes and talk about your favorite Oscar Awards picks? Join Gwen Read More...
* * *

Design. A crucial element of architecture. On a recent visit to Orlando, I discovered the Orange County Convention Center (OCCC). The building inspired me to step back into my training as an architecture and design critic. Hence, today's blog! Disney's happy, fantasyland permeates Orlando. So many buildings reminded me of Disney, with arches, pyramids, turrets, ... Read more.... Read More...
* * *

Stories have souls that breathe immortality. An unforgettable story steps beyond "Once upon a time" to a kingdom that captures the heart of a reader forever. Not every story has that golden world, and not every reader experiences the same soul-grabbing story. What lingers as a memorable novel for me may not give you an exceptional read. But what we will agree upon is the story touched us, spoke to us, and we were Read More...
* * *
1 - 24 of 1203 ( First | more Fresh Buzz )