Latest Buzz

I don't know about you, but I totally love a good second chance romance. In a second chance romance, love, once lost, is eventually found and oftentimes it is more real and poignant than ever. And there's something about second chance romances set around the holidays that really does it for me. For many, the holidays are filled with love, and the traditions associated with the season invite reminiscing Read More...
* * *
Dear Reader, At last, my next Wyoming series book! Starting in 2015, I will have two Wyoming series books in a row coming out, and then two Shadow Warrior books coming out in a row. All via HQN. I love Iris Mason and her Elk Horn Ranch family as much as you do. And I Read More...
* * *
Happy Thanksgiving It's the day of thanks and reflection on those people and things I'm most happy to have in my life. This year, I decided to make a list. It may not be complete but it's a great start to a day filled with all the people I love and some great food. I'm thankful for lessons learned: Sometimes life hands me challenges Read More...
* * *

First of all, I want to say thank you to the Fresh Fiction crowd for having me today! I absolutely adore these people and am so thankful that I have them in my life!!! I love to read and the Fresh Fiction team always has a million reviews and recommendations on what I should be reading—something I really appreciate now that my crazy writing schedule doesn't let me read quite as much as Read More...
* * *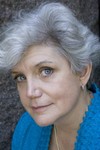 Tomorrow, all over America, families will convene to celebrate Thanksgiving. There will be cooks in the kitchen making old family favorites. There will be football, family gossip, and getting down on the floor playing with the grandkids. There will be family togetherness and family drama too. And most of us wouldn't miss it for the world. At its best, Thanksgiving reconnects us to the people we love. We celebrate our blessing and all the Read More...
* * *

1 Swoon-Worthy Hero That pretty much goes unsaid I guess, but it is one of the most important ingredients. In AN OFFICER AND A REBEL, we have Nate Walsh. He shows up right after former town-rebel Kelsey wrecks her car dodging a deer on the snowy road. He's a cop, but he's also the kind of guy who would Read More...
* * *

"A lot of times, people don't know what they want until you show it to them." – Steve Jobs As of today (November 22, 2014 when I'm writing this piece), I have written seven full-length Original Sinners novels, seven Original Sinners novellas, and approximately twenty Original Sinners short stories for a grand total of over 1 million words. When writing a series of this scope Read More...
* * *
I have been fascinated by Jack the Ripper ever since I was a little girl. In 1988, the 100th anniversary of the Whitechapel Murders, my mother gave me a paperback copy of THE COMPLETE JACK THE RIPPER by Donald Rumbelow and I was hooked. Every aspect of the case fascinated me: the victims lives, their fall from respectable poverty to alcoholism and prostitution; the setting, the stark contrast between the squalid slums of Read More...
* * *

Hoping to be tempted? Read this special excerpt from Eileen Dreyer's ravishing historical romance TWICE TEMPTED. He arched an eyebrow. "Lord Whitmore again? Please, Fiona. Don't do that to me. When I hear Lord Whitmore, I think of my uncle, who had six fingers and thought bathing was a trick of the devil." She giggled. "I can understand your wanting Read More...
* * *

I'm so excited to be here at Fresh Fiction on release day to celebrate my new book, HARD TO COME BY. This book is part of a super sexy and suspenseful series about the surviving members of an Army Special Forces unit investigating the suspicious circumstances that got them dishonorably discharged from the military. Read More...
* * *

Right now, I have three things hidden in my sock drawer. Item one: a large bag of left-over Halloween candy. (To clarify, the bag is large, but the candy is mostly gone. Sad face.) Item two: a box of mini dark chocolate bars from Trader Joe's. (Also mostly empty. See a theme here?) Item three: Hmm. Well, in the interest of decorum, let's just say there is a three, and I really Read More...
* * *
I love traveling almost as much as I love romance. Which made researching for my latest release, SUGAR'S TWICE AS SWEET, so much fun. After being dumped, abandoned, and left homeless, my heroine Josephina Harrington leaves the big apple behind for the small town of Sugar, Georgia to turn her great aunt's dilapidated boarding house into a boutique lifestyle retreat. In Read More...
* * *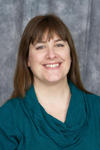 I am a lover of summer. I despise winter, so I really don't hold much fondness for fall since it leads straight to the one season I hate. Some people love the fall because of the beautiful colors on the trees, the cooling temperatures, or the pumpkin-flavored everything. Not me. For me, the best thing about fall is the new TV lineup. I routinely admit that I watch far too much TV. I Read More...
* * *

Deadly Hunt: All bodyguard Tess Miller wants is a vacation. But when a wounded stranger stumbles into her isolated cabin in the Arizona mountains, Tess becomes his lifeline. When Shane Burkhart opens his eyes, all he can focus on is his guardian angel leaning over him. And in the days to come he will need a guardian angel while being hunted by someone who wants him dead. Deadly Intent: Texas Ranger Read More...
* * *

A sexy carjacker takes a would-be starlet for the ride of her life as a pulse-pounding new series from New York Times bestselling author Tracy Wolff begins. Fresh Fiction is thrilled to showcase the hot, newly released cover for ACCELERATE, due out in May 2015! Read More...
* * *

I have so much to be thankful for this week, including the fact that I have a new historical romance release out tomorrow. TALL, DARK AND ROYAL is the second novella in my Renegade Royals Series, which features heroes who are the illegitimate sons of England's royal dukes. The leader of the Renegade Royals is Sir Dominic Hunter, and his tale began Read More...
* * *

As a writer of fiction, I tend to spend a good deal of time in an imaginary world of my own creation; that seems to come with the territory, and as long as it doesn't interfere with my functioning in real life (as it did the time I became so wrapped up in mental plotting that I drove myself home from Mobile, Alabama—a distance of about twenty miles—without afterwards recalling how I Read More...
* * *

I remember last Christmas asking myself, "What would happen if Santa ever lost his holiday spirit?" Hopefully, Christmas is about more than the jolly, old guy in the red suit and the world wouldn't end if he took some time off. Still, I thought this would be a fun idea to play with, so I created James Claussen the quintessential Santa, who has played Santa Claus for family events, local hospitals and shopping malls Read More...
* * *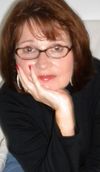 Happy Thanksgiving! We always think of heroes and heroines in romance novels as being lucky, but most have to go through some trials before they reach their happily ever after. Cade Donovan and Piper O'Riley of CHASING THE RUNWAY BRIDE are no exception. In fact, Cade relentlessly pursues Piper until she just can't resist anymore. LOL That's the fun part. As soon Read More...
* * *

New this month from Peggy Webb is a team effort with 8 other authors, Risky Brides: A Bestsellers Collection. Unlike many boxed sets that offer books by multiple authors in the same category, or a collection from one author, Risky Brides Read More...
* * *

One of the most common questions asked of writers is where our ideas come from, but far less frequently asked is where our characters come from. I remember reading that J.K. Rowling said that Harry Potter walked fully-formed into her head. Other writers such as Sir Arthur Conan Doyle acknowledge that their characters, like Doyle's Sherlock Holmes, are based on acquaintances at least in part. With most romance writers, I'd imagine Read More...
* * *

If you stop to think about your life's story, as a whole, you'll discover each layer is composed of many chapters filled with mystery, romance, relationships, and outcomes – both good and bad. There are innocent moments that take your breath away and if you're lucky, instances that will define you. When I look over my own life's story, I always stop on my college years as a favorite chapter. One packed Read More...
* * *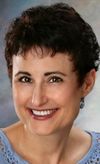 Shadow Crossing is now available! She's an ex-smuggler who stumbles into an insidious interstellar cover-up. He's a super-sexy, enigmatic android—or is he? Hidden identities, intrigue, adventure, and romance, set on distant planets. Launch time into the world of Shadow Crossing is at zero hours. Come aboard now! "Author Catherine Spangler's gift for memorable futuristic romance absolutely sparkles in Shadow Crossing." — Cindy Penn, WordWeaving Reviews This science fiction romance Read More...
* * *

Kirkus gave IN YOUR DREAMS a starred review. The book has been nominated for the prestigious Kirkus Prize of $50,000. This is Higgins's fifth starred review and fourth nomination. The review stated, "Higgins exhibits her storytelling artistry with another stunning romance that includes her trademark touches of laugh-out-loud humor and tear-jerking pathos Read More...
* * *
1 - 24 of 1123 ( First | more Fresh Buzz )