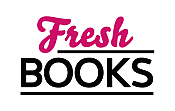 Jump into Autumn with these great books out in October!
Lynne Marshall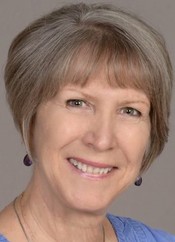 Social Media:
GOODREADS
FACEBOOK
BLOG

News
July 27, 2018
Lynne Marshall Reaches a Milestone!

E-mail me when Lynne Marshall releases a new book.
Blogging at Fresh Fiction
Lynne Marshall | What's New, Plus a Giveaway!
July 2, 2014
I have a friend who used to cut right to the chase whenever we saw each other after a long absence. ďNew?Ē sheíd say Read More...
Lynne Marshall | Warm Bodies - A Metaphor for our times?
July 8, 2013
My daughter encouraged me to see the recent zombie movie Warm Bodies Read More...
Lynne Marshall | Hand Me That Gun, Please?
December 5, 2012
No this isn't a story about Christmas shopping gone horribly wrong. This blog is about research and the writer. Never in my life did Read More...
Lynne Marshall | A Hot Air Balloon Experience
February 21, 2012
One of the challenging parts of writing a book is the research you unwittingly thrust upon yourself.† When I began writing Read More...
Dear Reader
* * *
Lynne Marshall has been traditionally published with Harlequin as a category romance author for more than ten years with over twenty-five books, and more recently with TULE Publishing, she has also gone hybrid with self-publishing. She is a Southern California native, has been married to a New Englander for a long time, and has two adult children of whom she is super proud. She is also an adoring grandmother of two beautiful little girls, a woman of faith, a dog lover, a cat admirer, a meandering walker, a curious traveler, and an optimistic participant in this wild journey called life.
Author Note
Happy New Year! As always, January 1st is a time to reflect on what we hope to accomplish in the new year. I have big plans for the year publishing-wise, but am pondering how to move forward with the writing part. Iím super excited about my Delaneys of Sandpiper Beach trilogy due out March, April, and May of this year for Harlequin Special Edition. As if that isnít enough, the first book will be my 25th with Harlequin.
In the fall, Iíll have the third book in the Charity, Montana series released from TULE publishing. HEALING HEART ACRES is my working title, and honestly, I hope that title sticks!
After that, I will self-publish two books that Iíve had the rights returned to me from Harlequin, with new covers and story updates. Iím calling this the Santa Barbara Sunsets Series. So, yeah, wow, six books Iím planning to have out in 2018, thatís a big publishing year!
* * *
Series
Whispering Oaks | Home in Heartlandia | Charity, Montana | The Delaneys of Sandpiper Beach | American Heroes | Summer Brides | Hollywood Hills Clinic
Books:
Sweet Home Montana, October 2018
Charity, Montana #3
e-Book
Soldier, Handyman, Family Man, April 2018
The Delaneys of Sandpiper Beach #2 / American Heroes #1
Mass Market Paperback
Reunited with the Sheriff, April 2018
The Delaneys of Sandpiper Beach #3
Mass Market Paperback
Forever a Father, March 2018
The Delaneys of Sandpiper Beach #1
Paperback
Their Christmas Miracle, November 2017
Charity, Montana, #2
e-Book
Miracle for the Neurosurgeon, May 2017
Mass Market Paperback
Her Baby, His Love, April 2017
Charity, Montana #1
e-Book
A Soldier's Second Chance, October 2016
e-Book
Wedding Date with the Army Doc, July 2016
Summer Brides #2
e-Book
His Pregnant Sleeping Beauty, June 2016
Hollywood Hills Clinic #6
e-Book
A Mother for His Adopted Son, January 2016
e-Book
Hot-Shot Doc, Secret Dad, October 2015
e-Book
Father for Her Newborn Baby, October 2015
e-Book
Falling for the Mom-to-Be, May 2015
Home in Heartlandia #3
Mass Market Paperback
Her Perfect Proposal, February 2015
Home in Heartlandia #2
Mass Market Paperback
A Doctor for Keeps, July 2014
Home in Heartlandia #1
Paperback
American Surgeon in London, May 2014
200 Harley Street book #4
Paperback
One for the Road, August 2013
e-Book (reprint)
The Medic's Homecoming, July 2013
Whispering Oaks #2
Mass Market Paperback
Making the Surgeon Smile, June 2013
NYC Angels #7
e-Book
Too Close For Comfort, October 2012
Paperback
Courting His Favorite Nurse, February 2012
Whispering Oaks #1
Mass Market Paperback
One For The Road, July 2011
Paperback
The Christmas Baby Bump, December 2010
e-Book
Her L.A. Knight, May 2007
Paperback