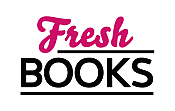 March Books to ROAR over!
Lynne Marshall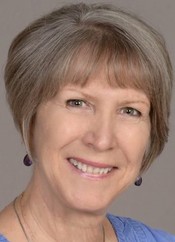 Blogging at Fresh Fiction
Lynne Marshall | The Scent of a Woman
May 24, 2019
In my newest book, His Second Chance at Forever , (Book #1 in the Read More...
Lynne Marshall | What's New, Plus a Giveaway!
July 2, 2014
I have a friend who used to cut right to the chase whenever we saw each other after a long absence. "New?" she'd say Read More...
Lynne Marshall | Warm Bodies - A Metaphor for our times?
July 8, 2013
My daughter encouraged me to see the recent zombie movie Warm Bodies Read More...
Lynne Marshall | Hand Me That Gun, Please?
December 5, 2012
No this isn't a story about Christmas shopping gone horribly wrong. This blog is about research and the writer. Never in my life did Read More...
Lynne Marshall | A Hot Air Balloon Experience
February 21, 2012
One of the challenging parts of writing a book is the research you unwittingly thrust upon yourself.  When I began writing Read More...
Lynne Marshall has been traditionally published with Harlequin as a category romance author for more than ten years with over twenty-five books, and more recently with TULE Publishing, she has also gone hybrid with self-publishing. She is a Southern California native, has been married to a New Englander for a long time, and has two adult children of whom she is super proud. She is also an adoring grandmother of two beautiful little girls, a woman of faith, a dog lover, a cat admirer, a meandering walker, a curious traveler, and an optimistic participant in this wild journey called life.
Log In to see more information about Lynne Marshall
Log in or register now!
Series
Whispering Oaks | Home in Heartlandia | Charity, Montana | The Delaneys of Sandpiper Beach | American Heroes | Summer Brides | Hollywood Hills Clinic | Santa Barbara Sunsets
Books:
His Second Chance at Forever, May 2019
Santa Barbara Sunsets #1
e-Book
Sweet Home Montana, October 2018
Charity, Montana #3
e-Book
Soldier, Handyman, Family Man, April 2018
The Delaneys of Sandpiper Beach #2 / American Heroes #1
Mass Market Paperback
Reunited with the Sheriff, April 2018
The Delaneys of Sandpiper Beach #3
Mass Market Paperback
Forever a Father, March 2018
The Delaneys of Sandpiper Beach #1
Paperback
Their Christmas Miracle, November 2017
Charity, Montana, #2
e-Book
Miracle for the Neurosurgeon, May 2017
Mass Market Paperback
Her Baby, His Love, April 2017
Charity, Montana #1
e-Book
A Soldier's Second Chance, October 2016
e-Book
Wedding Date with the Army Doc, July 2016
Summer Brides #2
e-Book
His Pregnant Sleeping Beauty, June 2016
Hollywood Hills Clinic #6
e-Book
A Mother for His Adopted Son, January 2016
e-Book
Father for Her Newborn Baby, October 2015
e-Book
Hot-Shot Doc, Secret Dad, October 2015
e-Book
Falling for the Mom-to-Be, May 2015
Home in Heartlandia #3
Mass Market Paperback
Her Perfect Proposal, February 2015
Home in Heartlandia #2
Mass Market Paperback
A Doctor for Keeps, July 2014
Home in Heartlandia #1
Paperback
American Surgeon in London, May 2014
200 Harley Street book #4
Paperback
One for the Road, August 2013
e-Book (reprint)
The Medic's Homecoming, July 2013
Whispering Oaks #2
Mass Market Paperback
Making the Surgeon Smile, June 2013
NYC Angels #7
e-Book
Too Close For Comfort, October 2012
Paperback
Courting His Favorite Nurse, February 2012
Whispering Oaks #1
Mass Market Paperback
One For The Road, July 2011
Paperback
The Christmas Baby Bump, December 2010
e-Book
Her L.A. Knight, May 2007
Paperback