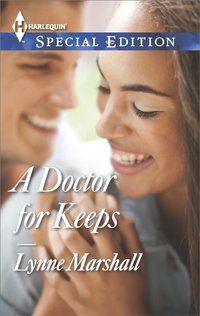 Purchase
Home in Heartlandia #1
Harlequin Special Edition
July 2014
On Sale: June 17, 2014
224 pages
ISBN: 0373658281
EAN: 9780373658282
Kindle: B00I66GFGI
Paperback / e-Book
Add to Wish List

Her lifelong search for home...
Desdemona Rask never knew much about her family. Now she is finally getting a chance to learn about her roots in the town of Heartlandia. For the first time, Desi feels as if there's somewhere she belongs...but there's more to her welcome home than she expected! Her grandmother's next-door neighbor looks like a Viking warrior, and he's giving Desi all sorts of unwelcome feelings.
...might be closer than she thinks!
Caring for his son, Steven, is single dad Dr. Kent Larson's first priority. But the boy's stunning new piano teacher makes him take a second look at his to-do list. Still, he's lost at love before—how could he risk another heart-battering? Does the doctor dare to go all in?
Author Note
Dear Reader,
Welcome to Heartlandia, the little town with a big secret. I'm so excited to kick off the series with A DOCTOR FOR KEEPS.
Sometimes a story comes to mind that challenges the heart and soul of the author. This is one such story. With trepidation, I undertook telling Desdemona Rask's tale. A biracial daughter of a Scandinavian mother and African-American father, she grew up solely with her mother on the road in the Midwest. Deep in her heart Desi longs to find her family and her roots. After her mother dies she heads to her Scandinavian Grandmother's house in the town from which her mother ran away. A whole new world opens up to Desi in Heartlandia, which is nestled along the Oregon coast by the Columbia River. There, a precocious eight year old named Steven becomes her first piano student. Next she meets his father, the strikingly Swedish doctor next door, and that's when the fireworks begin.
Kent Larson is the town doctor. Being a single father of a super active son, and running the local Urgent Care, he hardly has time to breathe let alone fall in love. When the exotically lovely daughter of his childhood babysitter arrives in town, new life gets infused into Kent's heart. But how can he trust his heart again when his wife of seven years walked out on him and his son without so much as a glance over her shoulder? How wise is it to fall for a woman who has just set foot in town and is already searching for a way out through her family tree?
Enjoying the love and friendship of her grandmother and sensing a strong tug on her heart for her Scandinavian ancestry, Desi still longs to find her father--the other half of herself. Risking all she forges ahead to make contact.
The heart is a funny organ that rarely listens to reason and logic. Thank goodness! Otherwise Desi and Kent would never have found their happily ever after.
Here's hoping you enjoy meeting the runaway mother's daughter named Desdemona, who finally discovers the truest meaning of "Home is Where the Heart is."
I love to hear from readers. Friend me on Facebook or check out my website: lynnemarshall.com
Wishing you love and happy reading! Lynne
Home in Heartlandia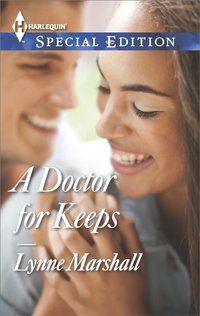 A Doctor for Keeps
#1.0
Amazon.com | BN.com | | |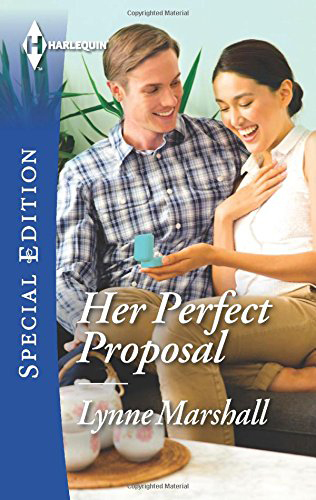 Her Perfect Proposal
#2.0
Amazon.com | BN.com | | |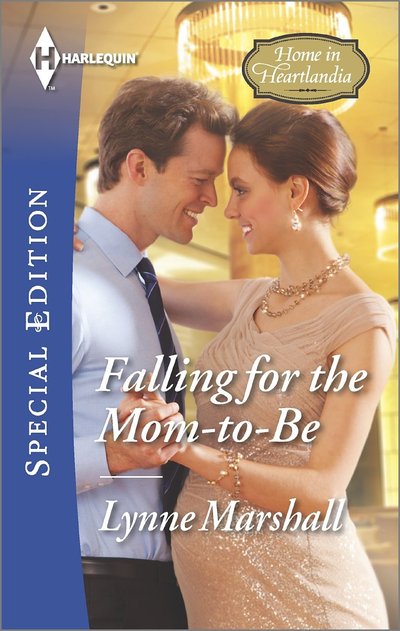 Falling for the Mom-to-Be
#3.0
Amazon.com | BN.com | | |
Comments
47 comments posted.
Hello Lynne --
Funny how we feel that our own stories hold little interest for others. I live a rather staid existence -- still married to the same man, still living in the same house, still thrilled to spend most of my time with my family, still unbelievably fortunate not to have to work outside the home ... and the things which are new and different for me are foreign to so many -- stage acting, film sets, travel.... I vacillate between whether my sharing is viewed as boring or bragging (neither of which I care to do!), so I remain quiet. And, yes, I often do not approach others I know when out and about; but not because I don't care to speak with them. I have a rather freakish ability to remember people (locations, events, topics, wardrobe ... odd stuff) which others apparently do not share. So, to save them the embarrassment of not recollecting our past, I tend to follow their lead, and choose to respond rather than instigate. Oh, and let me assure you that I find your story (along with your stories) very compelling. So the next time I see you, I want to hear all about it!
(Robyn Thomas 12:42pm July 2, 2014)
Loving your story boards. I'd love to see these as inside
covers.

I avoid if I am not in the mood or in a rush.
(Mary Preston 6:54am July 2, 2014)
Robyn - Very interesting take on the subject. Thank you for your encouragement. I've discovered that people aren't really interested in my writing, especially if they're not into my genre, so I do not talk about it - at all - unless I'm with fellow writers. They understand! :) Or, and of course on Facebook - because that's the point, right?
(Lynne Marshall 9:18am July 2, 2014)
Mary - I'm with you!
(Lynne Marshall 9:18am July 2, 2014)
I will say hello if I am near someone and continue with my own
business.
(Leona Olson 10:12am July 2, 2014)
Like Robyn, "I live a rather staid existence -- still married to the same man, still living in the same house, still thrilled to spend most of my time with my family, still unbelievably fortunate not to have to work outside the home."
That being said, I DO avoid certain people in the grocery stores. Inevitably, though, I turn a corner and almost run them over with my cart, LOL. That'll teach me!
(Elaine Seymour 10:28am July 2, 2014)
When I'm in a store, if I happen to spot someone I know,
I'll usually go out of my way to avoid them, due to the fact
that I don't go out often, and have a million other things
to do while I'm out. I have a limited amount of time while
I'm out, and usually hate getting tied up talking with
someone, when I could be finishing up my errands -
especially in town. If someone happens to stop me to talk,
I'll humor them, so to speak, but I try to keep the
conversation as short as possible, so that I can get back to
what I was doing. My Husband is starting to be the same way
I am!! I love reading books having to do with Doctors, and
the medical profession in general, so I'm looking forward to
reading your series!! The cover is well-done, and I'm
thrilled that you didn't cut off the heads of the people on
the cover, as so many Authors have started to do, which to
me is a turn-off!! Congratulations on your series!! I'm
sure it will do well!!
(Peggy Roberson 12:03pm July 2, 2014)
i do advoid people in the supermarkets most of the time
(Denise Smith 12:05pm July 2, 2014)
I know what you mean. I have done this too many times to
count. I even avoided my so called best friend by
pretending to talk with someone else. She was with my,
thought he was, boyfriend and they were kissing. Another
time I avoided my boss only so I would not have to hear her
want to talk about work. I usually go with someone now so
that it is easier to do the ignoring and get away with it.
Best of Luck with the new series, looking forward to reading
them.
(Tina Ullrich 12:29pm July 2, 2014)
Leona - sounds sensible, to me!

Elaine - LOL - ain't that the truth. :)

Peggy - I'm thrilled you like my cover and I will make note about not cutting off heads. ;)

Denise - I agree that the market is all business and if we visit with friends our frozen foods will defrost!

Tina! I think that "best friend" needed to get her ear chewed off - with words, not literally.
(Lynne Marshall 1:57pm July 2, 2014)
Leona - that sounds sensible.
Elaine - Too funny, what that saying about Karma?
Peggy - I know - if we chat at the market our frozen food will melt. I'm thrilled you like my book cover, and I'll pass the word about not cutting off heads on book covers.
(Lynne Marshall 4:38pm July 2, 2014)
Denise - it's your prerogative, you know?
Tina - What? That's horrible. Good idea about going with someone to make avoiding people easier.
L. Lam - Thank you for reading the blog.
(Lynne Marshall 4:41pm July 2, 2014)
I will admit to avoiding someone once or twice... they did not know I was there... just did not wish to talk to them at the time... I have also in the past had a best friend that I saw actually look through me once in public as if I was not even there calling out to her and waving... well that was the end of that friendship.
(Colleen Conklin 7:09pm July 2, 2014)
Happy 4th of July - Independence Day - most definitely.
And your birthday, too, Elaine?
I know what you mean about just being another year older. The shine of birthdays really wears off after a while. LOL
(Lynne Marshall 7:14pm July 2, 2014)
Colleen - I get not stopping the concentration while shopping to chat with an acquaintance, but a best friend ignoring you? That hurts for sure, and without knowing the whole story, I suspect you made the right decision.
(Lynne Marshall 7:16pm July 2, 2014)
I've never avoided someone, but I do have a friend that always
shares too much. It's not what she shares, though, it's that
each story gets told 3 times in the same conversation.
(Jen Barnard 3:41am July 3, 2014)
Oh wow, I have certainly done that....I know people who go on and on and on and on.....happened just the other night, as a matter of fact, when I was with two other ladies and we wound up getting "caught" by an EXTREMELY talkative lady - LOL - and my mom and I have a former neighbor who would have no problem at all giving you a minute-by-minute description of her day. Fortunately, my mom would interject and ask her to get to the point! :-)

And I think that I HAVE been avoided by others, who feel the same way - who just don't feel like stopping to chat...
(Felicia Ciaudelli 7:53am July 3, 2014)
I have avoided people. Not usually because I don't want to talk to them, it's more because I didn't have the time to.
(Sue Galuska 8:48am July 3, 2014)
Hi Jen - I often forget who I've told something to and might repeat it, but not in the same conversation. Hopefully, anyway.
Can you gently remind her that she just told you the same story?
(Lynne Marshall 10:44am July 3, 2014)
Hi Felicia! No one needs a minute-by-minute description of someone else's life - it impinges on our own lives too much. Good for your mom for being direct.
(Lynne Marshall 10:46am July 3, 2014)
Sue - I'm with you, I'll be shopping with a purpose and plans for what I need to do later, and I simply don't want to throw myself off track.
But there are times I'm so glad to see someone I haven't seen in awhile that I absolutely must stop what I'm doing and check in with them.
Sometimes, I think my mood is the deciding factor.
As a writer, some days I realize I haven't talked to anyone and I worry I'll forget how to be human if I don't interact, you know? Other days, I really need to complete my shopping task and get back to the job.
(Lynne Marshall 10:49am July 3, 2014)
I try not to get in a big conversation with a friend or an acquaintance while shopping. Usually, I'm in a hurry and simply say hello, it's good to see you. I smile and keep moving on.
(Anna Speed 1:06pm July 3, 2014)
Hi Anna - sounds like your plan works really well. It's probably better to acknowledge someone briefly than dodge them. Maybe just a friendly wave from across the store can suffice, too.
(Lynne Marshall 1:50pm July 3, 2014)
Happy July 4th
I like reading your books
(Joy Isley 1:55pm July 3, 2014)
Hi Joy! Thank you so much, and happy 4th to you, too.
(Lynne Marshall 4:55pm July 3, 2014)
It does sound very interesting and I do love the cover and the
story board idea is great.
(Denise Austin 5:26pm July 3, 2014)
Hi Denise - I am so glad you love the cover and find the book premise interesting. I loved creating the small town and got to write three books about it!
(Lynne Marshall 6:36pm July 3, 2014)
I generally dodge people unless I just have lots of free time.
The series sounds great! Can't wait to read them.
(Kathy Church 9:12pm July 3, 2014)
I moved so there isn't much chance of running into anyone I know. I
have a terrible memory for names, faces I recognize but I don't speak to
anyone unless they speak first.
(Pat Freely 10:05pm July 3, 2014)
I know I've probably ducked someone in my small town but the time that comes my mind first is my mother ducking behind me to avoid the parent of one of her students.
(Laura Gullickson 10:13pm July 3, 2014)
i say hi if i know the person
(Ann Unger 11:12pm July 3, 2014)
Hi Kathy - yeah, I think that's the reason most people might skip chit-chat - we are all on schedules!
Thanks - I hope you enjoy the series.
(Lynne Marshall 11:56pm July 3, 2014)
Pat - I'm like you - good with faces, but it gets sketchy when it comes to names. I wish I were better at remembering them. I hope you enjoy your new home.
(Lynne Marshall 11:58pm July 3, 2014)
Oh, Laura - you've made me laugh. I bet there are more than a few teachers who've dodged parents of students in public places.

Ann - Saying "hi" is always nice, it's just when it opens to a long conversation that makes people maybe not say hi in the first place. You never know which way things will go, you know? Thanks for commenting.
(Lynne Marshall 12:00pm July 4, 2014)
I'll admit I've ducked into a different aisle to avoid certain people. The
cover does look great and the SE line is my favorite.
(Susan Falkler 1:49pm July 4, 2014)
Susan - so glad the Special Edition line is your favorite - it's a great Harlequin line!
So, do you feel better now knowing you're not the only one ducking down aisles rather than making eye contact with acquaintances? Happy 4th
(Lynne Marshall 3:02pm July 4, 2014)
I would love to give it a try. I would even review it if I win. And yes, I will admit that on occasion I have avoided someone in a market but usually because they don't want to speak to me anyway.
(Jane Squires 3:26pm July 4, 2014)
I have avoided people when I don't want to waste the time or energy to deal with them. They just drain me.
(Kai Wong 3:51pm July 4, 2014)
I've avoided running in to people too. Sometimes is because I ran out of the house without a shower because I needed to run a quick errand. Other times it's because I didn't feel like I had anything to offer. I'm unmarried, have no kids and have been unemployed. Some people only want to keep score and I don't want to play that game.

Happy 4th everybody!
(Crystal Blackburn 6:24pm July 4, 2014)
I will speak to that person and then go on with my business.
Thanks for this giveaway!
(Connie Saunders 7:47am July 5, 2014)
Yes, I have avoided someone I knew in the grocery store, at least once. I have a dear friend. She is a warm, sincere, wonderful person....who doesn't know when to quit talking. One day while running errands (and running behind) I spotted her down an aisle headed my way. I knew if I spoke it would be 20 minutes (at least) before I would be able to get away so I did the only thing I could think of. I hid behind the beer display until she passed. Feel guilty? Absolutely. But, sometimes you have to choose your battles. My ears won that day.
(Debbie Kelly 8:53am July 5, 2014)
Hi Jane - Thanks for being willing to read my book (and review it - that's always appreciated by authors)

Kai - I hope you don't feel drained the next time you shop!

Crystal - I understand that sometimes we step out of the house not looking our best, and just our luck we run into someone we know. I avoid in those circumstances, too. Hugs and hopes for things to look up for you!

Connie - YOu sound like a level-headed lady. Thanks for commenting.

Debbie - ha! hiding behind the beer display. I'm going to try that sometime!

Thanks everyone for reading my blog and commenting. Have a good weekend!
(Lynne Marshall 1:13pm July 5, 2014)
I avoided someone in the grocery store. My friend didn't
tell that knowing her sister was having a baby was a secrer-
-if it was a secret, then why did she tell me. I knew her
sister's brother-in-law. Congratulated him. oops. saw the
look of surprise and quick recovery. My friend's sister let
her have it and then she of course was mad at me--again, she
never told me it was a secret. saw her sister in the grocery
store and went the other way--didn't want a confrontation.
The bro-in-law was always nice to me.
(Denise Holcomb 6:54pm July 5, 2014)
I have avoided a couple of friends while out shopping when I didn't have time for a long conversation.
(Carol Woodruff 7:27pm July 5, 2014)
Denise and Carol - thanks for fessing up about avoiding, and/or the reason it may be a good idea to avoid someone at the grocery store. Have a great weekend
(Lynne Marshall 8:20pm July 5, 2014)
Hi greetings With Love,
my name is miss halima,
I am, very happy to contact you, to day
and i wish to be in good relationship with you,
and i will be very happy if you can reply me
through my private Email: halima1mohammed@hotmail.fr
Thanks
Halima,
(Halima Mohammed 6:31am July 15, 2014)
I'm sorry to say that I am very guilty of this. I will
often see a couple of particular friends and hope they
didn't see me first. If I can get away I have quickly
jogged around a corner and then taken the long way around
or gone to another area until I think they are gone from
the area I want to go to. My reason is that these
particular few are always complaining about one thing or
another. I get that we all have problems at some point
and time but not ALL of the time. I am not one who bends
my friends' ears when I have a problem so I don't
understand why others don't follow. I would not have to
duck and hide if they would.
(Angelina Daniels-Shaw 1:40pm May 1, 2015)
Registered users may leave comments.
Log in or register now!