Dani Pettrey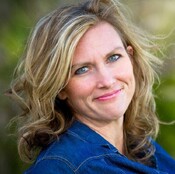 Contests
WIN an Advance Copy of BLIND SPOT &
a Starbucks GC from Dani Pettrey

Social Media:
BLOG
INSTAGRAM
GOODREADS
PINTEREST
FACEBOOK
TWITTER

News
July 28, 2017
Dani Pettrey | Bravery
June 23, 2017
Dani Pettrey | Life is a Collection of Moments

E-mail me when Dani Pettrey releases a new book.
Blogging at Fresh Fiction
Dani Pettrey | Surviving the Season
December 5, 2013
How to Stay Merry while Meeting Your Word Count! My schedule has been crazy the last few months. I've turned in Read More...
Dani Pettrey is a wife, mom, grandma, and the author of Cold Shot, the first book in the Chesapeake Valor series, and the Alaskan Courage romantic suspense series, which includes her bestselling novels Submerged, Shattered, Stranded, Silenced, and Sabotaged. Her books have been honored with the Daphne du Maurier award, two HOLT Medallions, a Christy Award nomination, two National Readers' Choice Awards, the Gail Wilson Award of Excellence, and Christian Retailing's Best Award, among others.
She feels blessed to write inspirational romantic suspense because it incorporates so many things she loves—the thrill of adventure, nail-biting suspense, the deepening of her characters' faith, and plenty of romance. She and her husband reside in Maryland, where they enjoy time with their two daughters, a son-in-law, and 2 super adorable grandsons.
Series
Alaskan Courage | Chesapeake Valor
Books:
Blind Spot, October 2017
Chesapeake Valor #3
Paperback
Still Life, February 2017
Chesapeake Valor #2
Paperback
Sins of the Past, May 2016
Paperback (reprint)
Cold Shot, February 2016
Chesapeake Valor #1
Paperback
Sabotaged, February 2015
Paperback
Silenced, May 2014
Alaskan Courage #4
Paperback
Stranded, September 2013
Alaskan Courage #3
Paperback
Shattered, February 2013
Alaskan Courage #2
Paperback
Submerged, May 2012
Alaskan Courage #1
Paperback