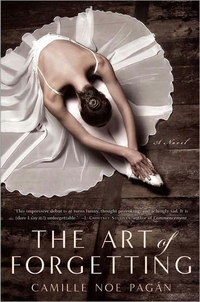 Purchase
A moving and wry debut novel that poses an intriguing question: Is your best friend still your best friend if she becomes another person?
Dutton
June 2011
On Sale: June 9, 2011
Featuring: Marissa Rogers; Julia Ferrar
304 pages
ISBN: 0525952195
EAN: 9780525952190
Hardcover
$25.95
Add to Wish List

Fiction | Contemporary Women's Fiction
A moving and insightful debut novel of great friendship interrupted. Can the relationship survive when the memories are gone?
Marissa Rogers never wanted to be an alpha; beta suited her just fine. Taking charge without taking credit had always paid off: vaulting her to senior editor at a glossy magazine; keeping the peace with her critical, weight-obsessed mother; and enjoying the benefits of being best friends with gorgeous, charismatic, absolutely alpha Julia Ferrar.
And then Julia gets hit by a cab. She survives with minor obvious injuries, but brain damage steals her memory and alters her personality, possibly forever. Suddenly, Marissa is thrown into the role of alpha friend. As Julia struggles to regain her memory- dredging up issues Marissa would rather forget, including the fact that Julia asked her to abandon the love of her life ten years ago- Marissa's own equilibrium is shaken.
With the help of a dozen girls, she reluctantly agrees to coach in an after-school running program. There, Marissa uncovers her inner confidence and finds the courage to reexamine her past and take control of her future.
The Art of Forgetting is a story about the power of friendship, the memories and myths that hold us back, and the delicate balance between forgiving and forgetting.
More Information
Pre-order The Art of Forgetting and support the Bob Woodruff Foundation and service members who've been affected by brain injury.
From May 16th to June 1st, Camille will donate $1 per pre-order to the Bob Woodruff Foundation/ ReMIND.org, which provides resources and support to service members, veterans and their families to successfully reintegrate into their communities so they may thrive physically, psychologically, socially and economically.
To participate, pre-order the novel and email your receipt (forwarded email or PDF) to camille (at) camillenoepagan (dot) com.
Comments
1 comment posted.
This is a very thought-provoking interview. Yes, I think friendship can survive
many ups and downs, however, it takes work on the part of both friends. I
feel that friendships fail when only one person does most of the "friending."
That sort of relationship is a type of crutch that is destined to crumble.
Connie Fischer
conniecape@aol.com
(Connie Fischer 3:48pm September 2, 2011)
Registered users may leave comments.
Log in or register now!