Christopher Whitcomb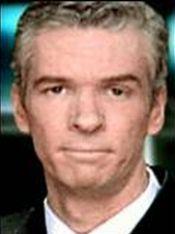 Christopher Whitcomb, a fifteen-year veteran of the FBI, is the author of Black (June 2004) and Cold Zero: Inside the FBI Hostage Rescue Team (September 2001). He currently works as an on-air terrorism analyst for NBC News, speaks internationally on security and crisis-resolution matters, and writes on a freelance basis for several national publications.
Prior to leaving his position as a supervisory special agent at the FBI in 2001, Whitcomb investigated acts of terrorism, including the World Trade Center bombings in 1993 and the USS Cole attack in Aden, Yemen. His most recent position was director of the FBI Critical Incident Response Groupís Strategic Information Management Office, where he oversaw crisis-specific planning and intelligence management during attacks involving weapons of mass destruction, terrorist threats, and exotic criminal investigations.
From 1991 to 1997, Whitcomb served on the Bureauís elite Hostage Rescue Team. There he distinguished himself as an assaulter, sniper, explosives expert, and tactical helicopter operations officer. He participated in some of the FBIís most controversial investigations, such as the Branch Davidian standoff in Waco, Texas, and the Randall Weaver shootings in Ruby Ridge, Idaho. He has been awarded numerous citations and awards, including the FBIís Medal of Bravery for exceptional courage in the line of duty. Whitcomb, who has a masterís degree in education, also taught interrogation tactics to new agents and international law enforcement officers at the FBI Academy. While there, he wrote the Integrated Case Scenario -- an innovative training protocol that serves as the basis of the FBI Academyís sixteen-week new agent training curriculum.
Since the release of his memior, Cold Zero, in 2001, Whitcomb has become a regular on dozens of television and radio programs. He has appeared on 60 Minutes II, Larry King Live, The Daily Show with Jon Stewart, Hardball with Chris Matthews, Montel Williams, NPR, BBC TV, and many more. He is a frequent contributor to Imus in the Morning, Today, and various programs on MSNBC, and he cohosted Checkpoint CNBC in 2002 and 2003.
Christopher Whitcomb has spoken before the United States Senate, British Parliament, the United Nations, and dozens of professional organizations. He has written a monthly column for GQ and has been published in the New York Times Magazine, FHM, the New York Times, and many other newspapers and magazines. His next novel, New White, is due out in spring 2005.
Series
Books:
White, July 2005
Hardcover
Black, June 2004
Hardcover
Cold Zero, October 2002
Paperback