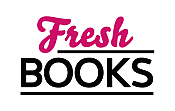 Read some great books in April...you'll be blooming!
Kimberly Dean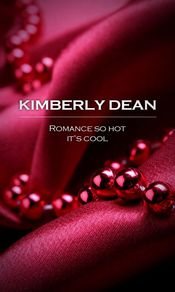 Blogging at Fresh Fiction
Kimberly Dean | Sleep On It
September 30, 2008
It's often said that you should write what you know. Personally, I'm more from the school of writing what interests you or grabs Read More...
Kimberly Dean is an award-winning romance author. She has written for Black Lace Books, Red Sage Publishing, Ellora's Cave, Avon Red, Samhain, and Pocket Books. Her work has been published around the world and translated into German, French, Thai and Japanese. She enjoys the freedom and creativity allowed in writing romance, especially with all the interesting cross-genres that have been exploding on the scene. When not writing, she enjoys movies, sports, traveling, music, and sunshine.
Series
Dream Weavers | Triple X
Books:
Lexie, March 2017
Triple X #1
e-Book
Dream Man, February 2015
Dream Weavers #1
Paperback
Solace in Scandal, October 2013
e-Book
Maxie, August 2013
e-Book
Lexie, October 2012
Triple X #1
e-Book
Blade Of Moonlight, May 2012
e-Book
Ghost Flute, October 2010
e-Book
In Her Wildest Dreams, August 2008
Dream Wreakers #2
Trade Size
What She Wants at Midnight, March 2008
Dream Wreakers #1
Trade Size
If This Bed Could Talk, July 2007
Mass Market Paperback
Taming Him, January 2007
Ellora's Cave
Trade Size
If This Bed Could Talk, May 2006
Trade Size
High School Reunion, December 2005
Cheek Series
Trade Size
On the Prowl, July 2005
Paperback
Secrets Volume 11, December 2004
Trade Size
Secrets: Volume 9, December 2003
Trade Size
Tiger Lily, May 2002
Paperback