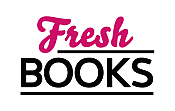 Summer Reads are HOT in July!
Janice Maynard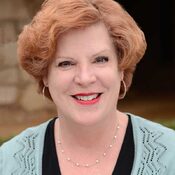 Blogging at Fresh Fiction
Janice Maynard | The Perks of Being a Travel Junkie
March 2, 2016
My name is Janice, and Iím a travel junkie. Itís true! If I had unlimited time and money, I think I would hit Read More...
Janice Maynard | Writing Space Tour
May 26, 2015
I donít write at a desk. I have a deskÖa very beautiful, oak, roll-top desk. But I tend to roam around the Read More...
Janice Maynard met her future husband when they both worked on their high school newspaper. Writing and romance were on the agenda from the beginning. Between raising two daughters and teaching elementary school, Janice finally realized a dream by publishing her first book in 1997. Her credits include three romance novels (Precious Gems/Kensington) and various newspaper and magazine articles. Janice lives in east Tennessee, not far from Knoxville, with her husband of twenty-eight years.
Series
Brides and Belles | Kilted Heroes
Books:
Not Quite a Scot (Kilted Heroes, November 2016
Kilted Heroes
e-Book
Scot Of My Dreams, May 2016
Kilted Heroes #2
e-Book
Hot For The Scot, March 2016
Kilted Heroes #1
e-Book
One Week with the Best Man, November 2015
Brides and Belles #3
Paperback
Minding Her Boss's Business, May 2015
Paperback
Christmas in the Billionaire's Bed, December 2014
Paperback
A Wolff at Heart, October 2013
The Men of Wolff Mountain #7
e-Book
All Grown Up, January 2013
The Men of Wolff Mountain
Paperback
The Maid's Daughter, September 2012
Paperback
Into His Private Domain, January 2012
Desire #2135
Paperback
The Billionaire's Borrowed Baby, September 2011
Harlequin Desire
Paperback
Wicked Wonderland, November 2010
Trade Size
Mating Game, July 2009
Trade Size
Hot Mail, January 2009
Trade Size
By Appointment Only, July 2008
Trade Size
The Perfect Ten, January 2008
Paperback
A Very Merry Christmas, October 2007
Paperback
Improper Etiquette, July 2007
Paperback
Play With Me, January 2007
Trade Size
A Very Merry Christmas, October 2006
Trade Size
Suite Fantasy, January 2006
Trade Size
Wildest Dreams, December 2003
Paperback