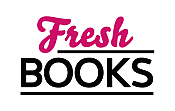 Curl up with a great March read!
Celeste Bradley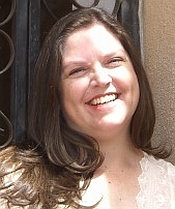 Blogging at Fresh Fiction
Celeste Bradley and Susan Donovan | Seven Sinful Reasons to Read A COURTESAN'S GUIDE TO GETTING YOUR MAN
May 26, 2011
Read More...
Celeste Bradley | Exploring The Parent Child Relationship
August 19, 2009
In the past nine years, I've written about Regency spies, politics, family dynamics and fairy-tale heiresses. I've written about chimney sweeps, circus Read More...
Celeste Bradley | When I Grow Up
April 24, 2008
Why is there no period of perfection between zits and gray hair? Why can't I ever be at the beginning of a trend instead Read More...
Celeste Bradley is the New York Times bestselling author of the Liar's Club series and the Heiress Brides trilogy. Since she began writing in 1999, she has twice been nominated for a Rita Award by the Romance Writers of America and was recently named Historical Storyteller of the Year by Romantic Times Book Reviews.
When not writing, Celeste enjoys reading, collage, gardening and hiking in the Sandia Mountains near her home in New Mexico. Celeste does not enjoy housekeeping, doing dishes, weeding or rewriting bad chapters. Then again, who does?
Series
The Worthingtons | Wicked Worthingtons
Books:
On Bended Knee, February 2019
Wicked Worthingtons #6
e-Book
Breathless, June 2018
Trade Size
Dashing All the Way, November 2017
e-Book
Wedded Bliss, May 2017
Wicked Worthingtons #5
Mass Market Paperback
I Thee Wed, May 2016
Wicked Worthingtons #4
Paperback
With This Ring, July 2014
Wicked Worthingtons #3
Paperback
And Then Comes Marriage, August 2013
Wicked Worthingtons #2
Paperback
When She Said I Do, February 2013
Wicked Worthingtons #1
Paperback
Unbound, January 2013
Paperback
Fallen, December 2012
Paperback
A Courtesan's Guide to Getting Your Man, June 2011
Paperback
Scoundrel In My Dreams, October 2010
Runaway Brides #3
Paperback
Rogue In My Arms, April 2010
Runaway Brides #2
Paperback
Devil In My Bed, August 2009
Runaway Brides #1
Mass Market Paperback
Duke Most Wanted, May 2008
Heiress Brides #3
Mass Market Paperback
The Duke Next Door, April 2008
Heiress Brides #2
Mass Market Paperback
Desperately Seeking A Duke, March 2008
Heiress Brides #1
Paperback
The Pretender, January 2008
Liars Club #1
Mass Market Paperback (reprint)
To Wed A Scandalous Spy, January 2008
Royal Four #1
Mass Market Paperback (reprint)
The Impostor, January 2008
Liars Club #2
Mass Market Paperback (reprint)
One Night With a Spy, January 2008
Royal Four #3
Mass Market Paperback (reprint)
Seducing the Spy, August 2006
The Royal Four #4
Paperback
One Night with a Spy, April 2006
The Royal Four - Book 3
Paperback
Surrender to a Wicked Spy, October 2005
The Royal Four #2
Paperback
The Rogue, May 2005
The Liar's Club - book five
Paperback
To Wed a Scandalous Spy, February 2005
Royal Four #1
Paperback
The Charmer, October 2004
Liar's Club Series - Book 4
Hardcover
My Scandalous Bride, June 2004
Paperback
The Impostor, October 2003
Liar's Club Series - Book 2
Paperback
The Pretender, June 2003
The Liar's Club - Book 1
Paperback
Fallen, June 2001
Paperback
The Spy, November 0000
Liar's Club Series - Book 3
Paperback