Pamela Clare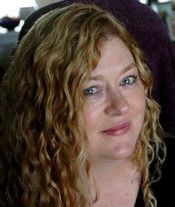 Photo Credit: Cliff Grassmick


Romance. Suspense.
Blogs:
At Home with Pamela Clare

E-mail me when Pamela Clare releases a new book.
Blogging at Fresh Fiction
Pamela Clare | How Should One Get To Happily Ever After?
March 1, 2010
If you're a single adult in the early 21st century, chances are you've tried some kind of online dating service. Hey, if I Read More...
Pamela Clare began her writing career as an investigative reporter and columnist, working her way up the newsroom ladder to become the first woman editor of two different newspapers. Along the way, she and her team won numerous state and national awards, including the National Journalism Award for Public Service. Her time living in Europe and her degree in archaeology have given her a deep love of history, which she puts to use in her historical romances. A single mother of two teenage sons, she lives in Colorado at the foot of the Rocky Mountains.
Books:
Upon A Winter's Night, December 2013
MacKinnon's Rangers
e-Book
First Strike, November 2013
I-Team #5.9
e-Book
Striking Distance, November 2013
I-Team #6
Mass Market Paperback
Sweet Release, February 2013
Kenleigh-Blakewell Family Saga #1
Trade Size
Ride the Fire, February 2013
Kenleigh-Blakewell Family Saga #3
Mass Market Paperback (reprint)
Defiant, July 2012
MacKinnon's Rangers #3
Paperback
Skin Deep, May 2012
e-Book
Untamed, January 2012
MacKinnon's Rangers #2
Paperback (reprint)
Surrender, December 2011
MacKinnon's Rangers #1
Paperback (reprint)
Sweet Release, August 2011
Blakewell/Kenleigh Family #1
e-Book (reprint)
Carnal Gift, August 2011
Blakewell/Kenleigh Family #2
e-Book (reprint)
Breaking Point, May 2011
I-Team #5
Paperback
Naked Edge, March 2010
I-Team #4
Mass Market Paperback
Untamed, December 2008
MacKinnon Rangers #2
Mass Market Paperback
Unlawful Contact, April 2008
I-Team #3
Paperback
Hard Evidence, October 2006
I-Team #2
Paperback
Catch of the Day, June 2006
Trade Size
Surrender, February 2006
The MacKinnon Rangers - #1
Paperback
Extreme Exposure, August 2005
I-Team #1
Paperback
Ride The Fire, March 2005
Kenleigh/Blakewell Family Trilogy #3
Paperback
Carnal Gift, March 2004
Kenleigh/Blakewell Family Trilogy #2
Paperback
Sweet Release, March 2003
Kenleigh/Blakewell Family Trilogy #1
Paperback

Videos