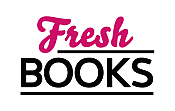 December brings fabulous reads!
Karin Slaughter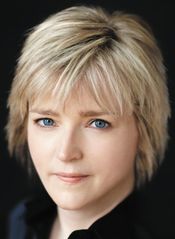 Photo Credit: Alison Rosa

Blogging at Fresh Fiction
Karin Slaughter | My Ideas Come From...
June 29, 2011
A common reader question is "where do you get your ideas?" I'm always at a loss to answer, because writing a book is such Read More...
Karin Slaughter is the number one international bestseller of several novels, including the Grant County series.
A long-time resident of Atlanta, she splits her time between the kitchen and the living room.
Series
Books:
The Good Daughter, April 2018
Mass Market Paperback
The Good Daughter, August 2017
Hardcover
The Kept Woman, April 2017
Mass Market Paperback (reprint)
Pretty Girls, February 2017
Paperback
Pretty Girls, April 2016
Mass Market Paperback
Pretty Girls, October 2015
Hardcover
Cop Town, June 2014
Hardcover
Unseen, July 2013
Will Trent
Hardcover
Busted, May 2013
Will Trent
e-Book
Criminal, July 2012
The Georgia Series #4
Hardcover
Fallen, June 2011
The Georgia Series #3
Hardcover
Kisscut, June 2011
Grant County #2
Paperback
Indelible, June 2011
Grant County #4
Paperback
Blindsighted, June 2011
Grant County #1
Paperback
A Faint Cold Fear, June 2011
Grant County #3
Paperback
Broken, July 2010
The Georgia Series #2
Hardcover
Undone, July 2009
Hardcover
Fractured, August 2008
Will Trent #2
Hardcover
Triptych, August 2007
Will Trent #1
Mass Market Paperback (reprint)
Beyond Reach, August 2007
Grant County
Hardcover
Triptych, August 2006
Will Trent #1
Hardcover
Faithless, August 2006
Grant County #5
Mass Market Paperback (reprint)
Indelible, October 2005
Grant County #4
Mass Market Paperback (reprint)
Faithless, August 2005
Grant County #5
Hardcover
Like A Charm, May 2005
Trade Size
A Faint Cold Fear, August 2004
Grant County #3
Mass Market Paperback (reprint)
Kisscut, October 2003
Grant County #2
Mass Market Paperback (reprint)
Blindsighted, October 2002
Grant County #1
Mass Market Paperback (reprint)