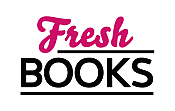 New Year, New Books!
Karen Ranney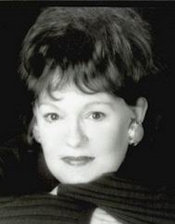 Photo Credit: Susan Riley

Blogging at Fresh Fiction
Karen Ranney | The Magic of Writing
August 10, 2010
When I told my mother I was going to write books when I grew up, I didnít think of sitting at a desk. I Read More...
New York Times bestselling author Karen Ranney wrote her first book on a flimsy electric typewriter at the kitchen table when her son was nine months old. The book didnít survive her sonís childhood (or his love affair with SpaghettiOs) but sheís gone on to write more than twenty books, most of them set in Scotland.
Series
MacIain | The Dukes | All for Love
Books:
To Wed an Heiress, April 2019
All for Love #2
Mass Market Paperback
To Love a Duchess, August 2018
All for Love #1
Mass Market Paperback
The Texan Duke, November 2017
Dukes #3
Mass Market Paperback
The English Duke, April 2017
The Dukes
Mass Market Paperback
The Scottish Duke, December 2016
The Dukes
Paperback
An American in Scotland, March 2016
Maclain #3
Paperback
Scotsman Of My Dreams, September 2015
MacIain #2
Paperback
Return To Clan Sinclair, February 2015
Mass Market Paperback
In Your Wildest Scottish Dreams, February 2015
MacIain #1
Paperback
The Virgin Of Clan Sinclair, June 2014
Clan Sinclair #3
Paperback
The Witch of Clan Sinclair, May 2014
Paperback
The Devil of Clan Sinclair, July 2013
Mass Market Paperback
The Lass Wore Black, February 2013
Paperback
A Scandalous Scot, July 2012
Paperback
A Scottish Love, December 2011
Paperback
My Beloved, August 2011
Paperback
A Borrowed Scot, April 2011
Paperback
A Highland Duchess, August 2010
Mass Market Paperback
Tapestry, February 2010
e-Book (reprint)
Sold To A Laird, December 2009
Mass Market Paperback
A Scotsman In Love, May 2009
Mass Market Paperback
The Devil Wears Tartan, September 2008
Mass Market Paperback
The Scottish Companion, October 2007
Mass Market Paperback
Autumn in Scotland, December 2006
Paperback
An Unlikely Governess, January 2006
Paperback
Scottish Brides, May 2005
Paperback (reprint)
Till Next We Meet, April 2005
Paperback
Upon A Wicked Time (An Avon Romantic Treasure), December 1998
Mass Market Paperback