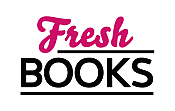 Start your holiday reads in November
Michael Connelly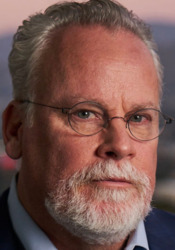 Photo Credit: Reyes

Michael Connelly is the author of the bestselling Harry Bosch novels, including A Darkness More Than Night,City of Bones and Lost Light; and the bestselling novels The Poet, Chasing the Dime, Blood Work and Void Moon. He lives in Florida.
Log In to see more information about Michael Connelly
Log in or register now!
Series
Harry Bosch | Mickey Haller | Jack McEvoy
Books:
The Scarecrow, September 2019
Mass Market Paperback (reprint)
The Late Show, August 2018
Mass Market Paperback
Two Kinds of Truth, May 2018
Bosch
Paperback (reprint)
The Poet, October 2017
Mass Market Paperback (reprint)
The Crossing, November 2016
Mass Market Paperback
The Wrong Side of Goodbye, November 2016
Hardcover
The Fifth Witness, October 2016
Mass Market Paperback
The Burning Room, November 2014
Hardcover
The Gods Of Guilt, December 2013
Lincoln Lawyer #5
Hardcover
The Black Box, December 2012
Harry Bosch #18
Hardcover
The Drop, October 2012
Harry Bosch #17
Paperback (reprint)
The Drop, December 2011
Harry Bosch #17
Hardcover
Mystery Writers Of America Presents The Rich And The Dead, May 2011
Paperback
The Fifth Witness, April 2011
Mickey Haller #4
Hardcover
The Reversal, October 2010
Harry Bosch #16 & Mickey Haller #3
Hardcover
Nine Dragons, October 2009
Harry Bosch #15
Hardcover
The Scarecrow, June 2009

Hardcover
In The Shadow Of The Master, January 2009
Hardcover
The Brass Verdict, October 2008

Hardcover
Echo Park, August 2007
Harry Bosch #12
Paperback (reprint)
The Overlook, June 2007

Hardcover
Echo Park, October 2006
Harry Bosch #12
Hardcover
The Lincoln Lawyer, June 2006
Paperback (reprint)
Crime Beat, May 2006
Hardcover
The Lincoln Lawyer, October 2005

Hardcover
The Closers, May 2005
Harry Bosch #11
Hardcover
The Narrows, March 2005
Paperback
The Narrows, May 2004
Harry Bosch #10
Hardcover
The Black Ice, December 2003
Harry Bosch #2
Mass Market Paperback (reprint)