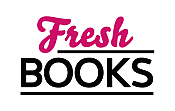 Best books for October
J.K. Rowling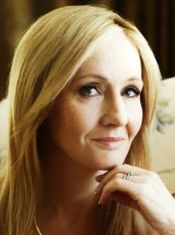 Photo Credit: Wall to Wall Media Ltd. Photographer: Andrew Montgomery.

Blogging at Fresh Fiction
The End of the FIRST Experiences with Harry Potter
July 17, 2011
I'm sure someone out there will say I'm a Potterhead, I'm not sure it's true but I do know I've Read More...
Pseudonym: Robert Galbraith.

J.K. Rowling is the author of the bestselling Harry Potter series of seven books, published between 1997 and 2007, which have sold more than 450 million copies worldwide, are distributed in more than 200 territories, translated into 74 languages, and have been turned into eight blockbuster films. She has also written two small volumes, which appear as the titles of Harry's schoolbooks within the novels. Fantastic Beasts & Where to Find Them and Quidditch Through The Ages were published by Scholastic Bloomsbury Children's Books in March 2001 in aid of Comic Relief. In December 2008, The Tales of Beedle the Bard was published in aid of the Children's High Level Group, and quickly became the fastest selling book of the year.
As well as an OBE for services to children's literature, J.K. Rowling is the recipient of numerous awards and honorary degrees including the Prince of Asturias Award for Concord, France's Légion d'honneur, and the Hans Christian Andersen Literature Award, and she has been a Commencement Speaker at Harvard University. She supports a wide number of charitable causes through her charitable trust Volant, and is the founder of Lumos, a charity working to transform the lives of disadvantaged children.
Interviews for J.K. Rowling
Daniel Radcliffe Unsure About Reprising 'Potter'; Plans to Read New Short Story
July 8, 2014
Log In to see more information about J.K. Rowling
Log in or register now!
Series
Harry Potter
Books:
Fantastic Beasts: The Crimes of Grindelwald - The Original Screenplay, November 2018
Hardcover
Harry Potter and the Cursed Child, August 2016
Harry Potter #8
Hardcover
Harry Potter and the Sorcerer's Stone: The Illustrated Edition, October 2015
Hardcover
Harry Potter And The Goblet Of Fire, September 2013
#4
Paperback (reprint)
Harry Potter And The Prisoner Of Azkaban, September 2013
#3
Paperback (reprint)
Harry Potter And The Deathly Hallows, September 2013
#7
Paperback (reprint)
Harry Potter And The Sorcerer's Stone, September 2013
#1
Paperback (reprint)
Harry Potter And The Order Of The Phoenix, September 2013
#5
Paperback (reprint)
Harry Potter And The Chamber Of Secrets, September 2013
#2
Paperback (reprint)
Harry Potter And The Half-Blood Prince, September 2013
#6
Paperback (reprint)
The Casual Vacancy, January 2013
Paperback
The Casual Vacancy, October 2012
Hardcover
The Tales of Beedle the Bard, December 2008
Trade Size
Harry Potter Hardcover Boxed Set (Books 1-7), October 2007
Hardcover
Harry Potter and the Deathly Hallows, August 2007
Harry Potter #7
Hardcover
Harry Potter and the Deathly Hallows, August 2007
Audio CD
Harry Potter and the Half-Blood Prince, July 2005
Harry Potter #6
Hardcover
Harry Potter and the Half-Blood Prince, July 2005
Harry Potter #6
Audio CD
Harry Potter Boxed Set, September 2004
Books 1-5
Paperback (reprint)
Harry Potter and the Order of the Phoenix, June 2003
Harry Potter #5
Audio CD
Harry Potter and the Order of the Phoenix, June 2003
Harry Potter #5
Hardcover
Harry Potter and the Goblet of Fire, September 2002
Book 4
Trade Size (reprint)
Harry Potter and Goblet of Fire, July 2000
Harry Potter #4
Hardcover
Harry Potter and the Goblet of Fire, July 2000
Harry Potter #4
Audio CD
Harry Potter and the Prisoner of Azkaban, February 2000
Harry Potter # 3
Audio CD
Harry Potter and the Chamber of Secrets, December 1999
Harry Potter #2
Audio CD
Harry Potter and the Sorcerer's Stone, December 1999
Harry Potter #1
Audio CD
Harry Potter and the Prisoner of Azkaban, September 1999
Harry Potter #3
Hardcover
Harry Potter and the Chamber of Secrets, June 1999
Harry Potter #2
Hardcover
Harry Potter and the Sorcerer's Stone, September 1998
Harry Potter #1
Hardcover