Deborah Bedford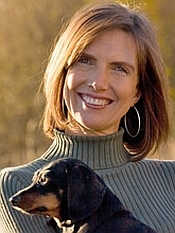 Photo Credit: Cathy Robinson

Deborah Bedford was born in Texas and earned her degree in journalism and a minor in marketing from Texas A&M University. Immediately after graduation, she accepted editorship of Evergreen Today, a weekly newspaper based in the small mountain town of Evergreen, Colorado. While serving as editor there, Deborah worked 70 or 80 hours each week, writing stories and cut-lines, sports and features, chasing fire trucks and checking police reports, taking pictures, editing, laying out pages, opaquing the negatives, stacking papers into vending machines, and taking out the quarters.
When she married her husband, Jack, in 1982, Deborah took a position as account executive and copywriter for a Colorado advertising agency. It was during this stint at the ad agency that she began to dream of returning to her first love, fiction writing. This dream became reality in 1984 when she rented an IBM Selectric typewriter and set to work late at night and early in the mornings, whenever she could find the time to write.
Deborah and Jack have two children, Jeff and Avery. When she isn't writing, Deborah spends her time fly-fishing, cheering at American Legion baseball games, shopping with her daughter, singing praise songs while she walks along the banks of Flat Creek, and taking her dachshund Annie for hikes in the Tetons where they live.
Interviews for Deborah Bedford
Interview with Deborah Bedford
March 20, 2011
Series
Books:
Blessing, February 2013
Paperback
His Other Wife, March 2011
Paperback
Mothers And Daughters, April 2009
Mass Market Paperback
Family Matters, March 2008
Paperback
Only You, August 2007
Paperback
Homecoming, May 2007
Paperback
Remember Me, November 2005
Trade Size
The Story Jar, February 2001
Hardcover