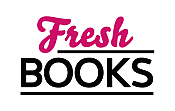 Start Fresh in September
Kelley Armstrong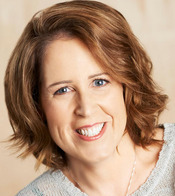 Blogging at Fresh Fiction
Kelley Armstrong | The Joys of Serialized Storytelling
January 22, 2009
January marks two big milestones in my e-serial writing career.  On the 15th, I posted the prologue for the Read More...
Pseudonym: K.L. Armstrong.

I'm married with three kids and live in rural Ontario, Canada. After graduating with a degree in psychology, I switched gears and studied computer programming.
Currently, I'm a full-time writer and parent. Could I make this section any more dull? Probably not.
In my ongoing quest to post the worst author photo ever, here is entry #3, as taken by my three-year-old. I appear to be wearing no makeup, my sweater clashes with my shirt and the 'nostril-cam' angle looks like something out of the Blair Witch Project. Have I even run a brush through my hair yet that morning? I think not.
Interviews for Kelley Armstrong
Exciting Reads for Your April Spring Fever Slack-Off...
April 2, 2010
Series
Women of the Other World | Darkest Powers | Nadia Stafford | Cainsville
Books:
Otherworld Chills, October 2016
Otherworld novella
Paperback
Betrayals, August 2016
The Cainsville Series
Hardcover
Urban Allies, August 2016
Paperback
Deceptions, July 2016
Cainsville
Trade Size (reprint)
The Best Horror of the Year Volume Eight, June 2016
Paperback
City of the Lost, May 2016
Casey Duncan
Hardcover
Otherworld Secrets, February 2016
Paperback
Seize The Night, October 2015
Paperback
Led Astray, September 2015
e-Book
Deceptions, August 2015
Cainsville #3
Hardcover
Visions, August 2014
Cainsville #2
Hardcover
Sea of Shadows, April 2014
Hardcover
Wild Justice, December 2013
Nadia Stafford #3
Paperback
Rags & Bones, October 2013
Hardcover
Four Summoner's Tales, September 2013
Paperback
Thirteen, August 2013
Women of the Otherworld #13
Mass Market Paperback (reprint)
Omens, August 2013
Cainsville #1
Hardcover
Shards And Ashes, February 2013
Hardcover
Thirteen, August 2012
Women of the Otherworld #13
Hardcover
Spell Bound, July 2012
Women of the Otherworld #12
Paperback (reprint)
The Hunter And The Hunted, June 2012
Women of the Otherworld Novellas
e-Book
Enthralled, September 2011
Paperback
Spell Bound, August 2011
Otherworld
Hardcover
The Gathering, April 2011
Darkness Rising book 1
Hardcover
Counterfeit Magic, December 2010
Otherworld novella
Hardcover
Waking the Witch, August 2010
Women of the Otherworld #11
Hardcover
Frostbitten, August 2010
Otherworld #10
Mass Market Paperback
Tales of the Otherworld, April 2010
Hardcover
The Reckoning, April 2010
Darkest Powers #3
Hardcover
Men Of The Otherworld, March 2010
A Collection Of Otherworld Tales
Mass Market Paperback (reprint)
Angelic, December 2009
Otherworld
Hardcover
Angel, Aftermath, October 2009
Angel #5
Hardcover
Frostbitten, October 2009
Women of the Otherworld #10
Hardcover
The Eternal Kiss: 13 Vampire Tales Of Blood And Desire, August 2009
Paperback
The Awakening, May 2009
Darkest Powers, #2
Hardcover
The Summoning, April 2009
Darkest Powers #1
Paperback (reprint)
Made To Be Broken, March 2009
Nadia Stafford #2
Mass Market Paperback
Men Of The Otherworld, February 2009
Hardcover
Many Bloody Returns, February 2009
Trade Size (reprint)
Blood Lite, November 2008
Paperback
Living With The Dead, November 2008
Women Of The Otherworld #9
Hardcover
Personal Demon, October 2008
Women Of The Otherworld, #8
Mass Market Paperback (reprint)
Immortal: Love Stories With Bite, August 2008
Mass Market Paperback
The Summoning, July 2008
Darkest Powers, #1
Hardcover
Personal Demon, April 2008
Women of the Otherworld #8
Hardcover
No Humans Involved, March 2008
Women of the Otherworld #7
Mass Market Paperback
My Big Fat Supernatural Honeymoon, January 2008
Trade Size
Many Bloody Returns, September 2007
Hardcover
Exit Strategy, July 2007
Nadia Stafford #1
Paperback
No Humans Involved, May 2007
Women of the Otherworld #7
Hardcover
Broken, May 2006
Women of the Otherworld #6
Paperback
Dates From Hell, April 2006
Paperback
Haunted, June 2005
Women of the Otherworld #5
Paperback
Industrial Magic, November 2004
Women of the Otherworld #4
Paperback
Stolen, October 2004
Women of the Otherworld #2
Paperback
Bitten, September 2004
Women of the Otherworld #1
Paperback (reprint)
Dime Store Magic, June 2004
Women of the Otherworld #3
Paperback