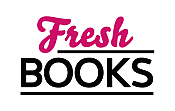 Curl up with a great March read!
Terri Brisbin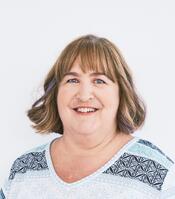 In her previous lives, Terri Brisbin has lived in ancient Egypt and medieval Scotland, but in this one she's stuck in the wilds of southern New Jersey with a hubby (wonderful one!) and kids (three adorable and finally grown sons!). When not living the life of a glamorous romance author or suffering through deadline-binges-o-writing-mania, she spends some of her time as a dental hygienist.
Terri's had more than 34 historical and paranormal romance novels, novellas and short stories published since 1998 by Berkley, Harlequin, Kensington and soon NAL – in 25 languages in 20 countries! And there are a bunch more swirling around inside her brain, just waiting to be written.
Interviews for Terri Brisbin
Terri Brisbin, author of RAGING SEA on Myth, Magic, and Surpises
Raging Sea
October 6, 2015
Series
Stone Circles | A Highland Feuding
Books:
Christmas In Kilts, October 2017
e-Book
Blazing Earth, April 2016
Stone Circles #3
Paperback
The Highlander's Runaway Bride, March 2016
A Highland Feuding #2
Paperback
Raging Sea, October 2015
Stone Circles #2
Paperback
Rising Fire, March 2015
Stone Circles #1
Mass Market Paperback
Three Timeless Loves, November 2013
e-Book (reprint)
The Highlander's Dangerous Temptation, October 2013
The MacLerie Clan
Paperback
Mistress Of The Storm, July 2011
Storm #3
Trade Size
His Enemy's Daughter, March 2011
Paperback
A Storm of Pleasure, October 2010
Trade Size
The King's Mistress, September 2010
e-Book
The Mercenary's Bride, July 2010
Paperback
Pleasurably Undone!, April 2010
Mass Market Paperback
One Candlelit Christmas, November 2008
Mass Market Paperback
Possessed By The Highlander, August 2008
Paperback
Surrender To The Highlander, February 2008
Paperback
The Earl's Secret, January 2007
Paperback
Taming the Highlander, July 2006
Paperback
The Maid of Lorne, January 2006
Harlequin Historical 786
Paperback
The Betrothal, April 2005
Paperback
The Christmas Visit, November 2004
Paperback

Videos
Click Title to Play
A Storm of Pleasure