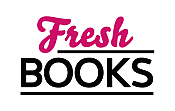 Curl up with a great March read!
J.A. Jance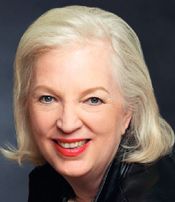 J.A. Jance is the NYTimes best selling author of more than 40 books divided among four separate series-- Arizona sheriff, Joanna Brady, Pacific Northwest homicide detective J. P. Beaumont, Sedona's Ali Reynolds, and Tucson's Walker Family.
J.A. was born in South Dakota and divides her time between Seattle, Washington and Tucson, Arizona.
Interviews for J.A. Jance
Author J.A. Jance on Storytelling and DANCE OF THE BONES
Dance Of The Bones
September 28, 2015
Series
J.P. Beaumont | J. P. Beaumont and Brandon Walker
Books:
Field of Bones, May 2019
Mass Market Paperback
Hand of Evil, April 2019
Mass Market Paperback
Web of Evil, December 2018
Ali Reynolds #2
Mass Market Paperback (reprint)
Field of Bones, September 2018
Joanna Brady #17
Hardcover
Proof of Life, April 2018
J.P. Beaumont Novel
Mass Market Paperback
Duel to the Death, March 2018
Hardcover
Proof of Life, September 2017
J. P. Beaumont #23
Hardcover
Still Dead, August 2017
e-Book
Downfall, April 2017
Mass Market Paperback
Clawback, March 2016
e-Book
Dance Of The Bones, September 2015
J. P. Beaumont and Brandon Walker
Hardcover
Stand Down, August 2015
A J.P. Beaumont Novella
e-Book
Cold Betrayal, March 2015
An Ali Reynolds Novel
Hardcover
A Last Goodbye, December 2014
e-Book
Remains of Innocence, August 2014
Joanna Brady #16
Hardcover
Deadly Stakes, December 2013
Paperback
Second Watch, September 2013
J.P. Beaumont #21
Hardcover
After The Fire, September 2013
Hardcover
Ring In the Dead, July 2013
J.P. Beaumont
e-Book
Judgment Call, August 2012
Hardcover
Betrayal Of Trust, May 2012
J. P. Beaumont #20
Paperback
Betrayal Of Trust, July 2011
J. P. Beaumont
Hardcover
Queen Of The Night, April 2011
Paperback
Fire And Ice, August 2010
Beaumond #20 & Brady #14
Paperback
Queen Of The Night, August 2010
Walker #4
Hardcover
Until Proven Guilty, January 2010
Mass Market Paperback (reprint)
Trial By Fury, January 2010
Mass Market Paperback (reprint)
Injustice For All, January 2010
Mass Market Paperback (reprint)
Cruel Intent, November 2009
Mass Market Paperback
Fire And Ice, August 2009
Beaumont And Brady #18
Hardcover
Damage Control, July 2009
Joanna Brady #13
Tall (reprint)
Dead To Rights, July 2009
Joanna Brady #4
Tall (reprint)
Tombstone Courage, July 2009
Joanna Brady #2
Tall (reprint)
Shoot Don't Shoot, July 2009
Joanna Brady #3
Tall (reprint)
Cruel Intent, December 2008
Hardcover
Hand of Evil, November 2008
Mass Market Paperback
Damage Control, August 2008
Joanna Brady #13
Hardcover
Justice Denied, July 2008
J. P. Beaumont #18
Mass Market Paperback
Hand Of Evil, December 2007
Ali Reynolds Mystery
Hardcover
Web Of Evil, November 2007
Ali Reynolds Mystery
Mass Market Paperback
Justice Denied, August 2007
J. P. Beaumont #18
Hardcover
Dead Wrong, July 2007
Joanna Brady #12
Mass Market Paperback
Web of Evil, January 2007
Hardcover
Long Time Gone, August 2006
JP Beaumont
Paperback
Dead Wrong, July 2006
Joanna Brady #12
Hardcover
Bark M for Murder, February 2006
Paperback
Exit Wounds, February 2006
Joanna Brady Series #11
Paperback
Edge Of Evil, January 2006
Ali Reynolds Mystery
Mass Market Paperback
Edge of Evil, January 2006
Paperback
Day of the Dead, August 2005
Paperback (reprint)
Name Withheld, July 2005
J. P. Beaumont Series, #13
Paperback (reprint)
Minor in Possession, July 2005
J. P. Beaumont Series, #8
Paperback (reprint)
Until Proven Guilty, July 2005
J. P. Beaumont Series, #1
Paperback (reprint)
Breach of Duty, July 2005
J. P. Beaumont Series, #14
Paperback (reprint)
Long Time Gone, July 2005
J. P. Beaumont Series
Hardcover
Sentenced to Die, March 2005
Until Proven Guilty, Injustice for All, Trial by Fury
Hardcover (reprint)
Dismissed with Prejudice, October 2004
J. P. Beaumont Series, #7
Paperback (reprint)
Taking the Fifth, October 2004
J. P. Beaumont Series, #4
Paperback (reprint)
Failure to Appear, October 2004
J. P. Beaumont Series, #11
Paperback (reprint)
Without Due Process, October 2004
J. P. Beaumont Series, #10
Paperback (reprint)
Injustice for All, July 2004
J. P. Beaumont Series, #2
Paperback (reprint)
Payment in Kind, July 2004
J. P. Beaumont Series, #9
Paperback (reprint)
Outlaw Mountain, July 2004
Joanna Brady #7
Paperback (reprint)
Skeleton Canyon, July 2004
Joanna Brady #5
Paperback (reprint)
A More Perfect Union, October 2003
J. P. Beaumont Series, #6
Paperback (reprint)
Improbable Cause, October 2003
J. P. Beaumont Series, #5
Paperback (reprint)
Dead to Rights, October 2003
Joanna Brady Series, #4
Paperback (reprint)
Rattlesnake Crossing, October 2003
Joanna Brady Series #6
Paperback (reprint)
Trial by Fury, July 2003
J. P. Beaumont Series, #3
Paperback (reprint)
Lying in Wait, July 2003
J. P. Beaumont Series, #12
Paperback (reprint)
Shoot Don't Shoot, July 2003
Joanna Brady Series, #5
Paperback
Tombstone Courage, July 2003
Joanna Brady #2
Paperback (reprint)
Partner in Crime, July 2003
Joanna Brady #10
Paperback (reprint)
Hour of the Hunter, February 2003
Brandon Walker Series, #1
Paperback
Desert Heat, July 2002
Joanna Brady Series, #1
Paperback (reprint)
Birds of Prey, July 2002
J. P. Beaumont Series, #15
Paperback (reprint)
Paradise Lost, July 2002
Joanna Brady #9
Paperback
Devil's Claw, July 2002
Joanna Brady #8
Paperback (reprint)
Kiss of the Bees, January 2001
Brandon Walker Series, #2
Paperback
Skeleton Canyon, August 1997
Joanna Brady Mysteries,#5
Hardcover
Dead To Rights, October 1996
Joanna Brady Mysteries, #4
Hardcover