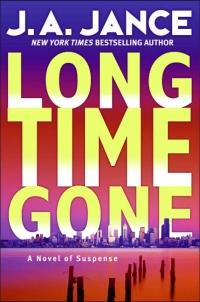 Purchase
J. P. Beaumont Series
Avon
July 2005
Featuring: Jonas Piedmont Beaumont
339 pages
ISBN: 0688138241
Hardcover
Add to Wish List

"After more than twenty years of distinguished service with the Seattle Police Department, Jonas Piedmont Beaumont is now working of the Washington State Attorney's Special Homicide Investigation Team or, as it's more commonly called, the SHIT squad. But the more things change, the more they stay the same." "An eyewitness to a fifty-year-old murder has just come forward, and Beau has been handpicked to lead the investigation. While undergoing hypnotherapy, a middle-aged nun unexpectedly recalls the grisly details of a cold-blooded killing she witnessed when she was five years old. Though fear has kept these memories repressed for half a century, they've now risen to the surface to cast a harsh light on a deadly plot that spans two generations. And Beau's caught in the glare, facing a ruthless band of coconspirators willing to go to any lengths to keep their secrets hidden." But there's more shaking up Beau's world. His former partner, Ron Peters - caught in a bitter child-custody battle - becomes the prime suspect in his ex-wife's vicious murder. A surrogate parent to Ron's three children, Beau must watch helplessly as his friend spirals through an emotional free fail, his life and family torn to pieces. Everywhere he turns Beau keeps butting heads with an adversary from the Seattle PD with a personal vendor vendetta. And his growing feelings for Melissa Soames - the squad's newest investigator and Beau's unlikely ally - is a distraction that threatens to open painful old wounds and rouse his personal demons.
Comments
No comments posted.

Registered users may leave comments.
Log in or register now!