Elizabeth Berg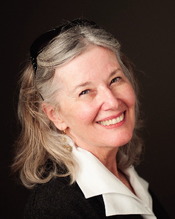 Elizabeth Berg was born in St. Paul, Minnesota, on December 2, 1948. She went to the University of Minnesota as an English major, intent on being a teacher. After the first year, she switched her major to humanities, and after another half year dropped out of school and went to work. She was an information clerk at a hotel, a receptionist at a law firm, a waitress, an actress in an improvisational theater group, and a lead singer in a rock band before deciding she wanted to go back to school to become a nurse. For ten years she worked as a registered nurse, starting out in medical/surgical and ending up in intensive care. Then in 1985, deciding she would heed the advice of friends and teachers who had always told her that she should be a writer, she began to publish personal essays and short stories in mainstream magazines. In 1993, her first novel, Durable Goods, was published by Random House. Eight novels were published subsequently, one each year, all of them national bestsellers and three of them New York Times bestsellers. She has also published two non-fiction books, Family Traditions: Celebrations for Holidays and Every Day, and Escaping into the Open: The Art of Writing True, a book containing everything she knows and believes about writing, as well as a New York Times bestselling collection of short stories called Ordinary Life. TRUE TO FORM is her tenth novel.
Among the honors Elizabeth Berg has received are The American Library Association Best Book of the Year for both Durable Goods and Joy School. She was shortlisted for the American Bookseller's Book of the Year for Talk Before Sleep, and the novel was the winner of the AMC Cancer Research Center Illumminator Award, for shedding light on breast cancer resulting in increased public awareness and concern. In 1997, she was given the NEBA (New England Booksellers Association) award for body of work. Both the Boston Public Library and the Chicago Public Library have honored her for her literary accomplishments, and she is often a keynote speaker at library and other events. Many of her books are used in classrooms, from junior high to the college level. Nearly all of her novels have been optioned for film, and Range of Motion recently aired on Lifetime Television. Elizabeth has had the pleasure of being on Oprah three times, most recently because Open House was a book club selection.
Elizabeth Berg lives outside of Chicago. Her hobbies include quilting, gardening, and cooking. She loves animals, especially big dogs.
Series
Books:
The Story of Arthur Truluv, July 2018
Trade Size
The Dream Lover, April 2015
Hardcover
Once Upon a Time, There Was You, October 2011
Hardcover
The Year of Pleasures, April 2006
Trade Size (reprint)
The Pull of the Moon, October 2000
Paperback