Lizzy Charles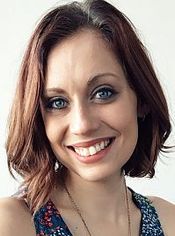 Blogging at Fresh Fiction
Lizzy Charles | Why I love buildings
May 16, 2017
Secret passages have always captivated me. Growing up, one of my best friends lived in a 125 year old farm house that had three secret Read More...
Lizzy Charles | The Heart Behind The Words
September 7, 2013
Okay, I have a confession to make. I'm a "writer" who openly admits that I have no idea what I'm doing. When I Read More...
Lizzy Charles writes young adult contemporary romance and would rather read than eat, but if she's not reading then you can bet she's eating. She's a tea fanatic, guacamole expert, and sushi lover (though not necessarily combined). When she's fixing lunches, dressing kids, changing diapers, or wiping pizza sauce off sticky hands, she escapes to La La Land and imagines all sorts of little love stories that she likes to tuck into novels once she's put all three kids to bed.
Lizzy loves her daily dose of fitness and is also a Registered Nurse so she can triage any symptom you send her way. Her best friend is her husband, and it's no wonder she loves writing YA romance since the two fell in love in high school. She's also enjoys blogging, where she talks about life, faith, food, health, parenting, and more. Oh and she has a little pup named Professor Lupin who is pretty much the glue to the whole writing operation.
Series
Books:
It Had to Be You, May 2017
e-Book
Effortless With You, August 2013
e-Book