Lizzy Charles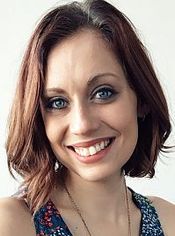 Blogging at Fresh Fiction
Lizzy Charles | Why I love buildings
May 16, 2017
Secret passages have always captivated me. Growing up, one of my best friends lived in a 125 year old farm house that had three secret Read More...
Lizzy Charles | The Heart Behind The Words
September 7, 2013
Okay, I have a confession to make. I'm a "writer" who openly admits that I have no idea what I'm doing. When I Read More...
Writing is the beautiful secret hidden in the pages of Lizzy's soul. When she's not scrambling to raise her spunky toddlers or caring for premature and sick babies as a neonatal intensive care nurse, she's in a quiet corner writing or snuggled up with her favorite novel, Pride and Prejudice.
She graduated from the University of Minnesota, where she crammed children's literature and creative writing courses into her vigorous nursing degree schedule. With a background in health, she writes about childhood health and development as her contribution to a popular MN public policy blog.
Lizzy caught the writing bug in first grade and hasn't stopped jotting plot lines since. She married her high school sweet heart, a heart-melting musician, so it's no surprise she's fallen in love with writing contemporary Young Adult romance novels.
Series
Books:
It Had to Be You, May 2017
e-Book
Effortless With You, August 2013
e-Book