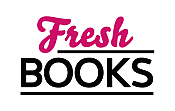 Celebrate July with great reading including...
Denise Swanson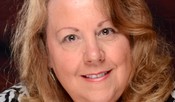 Blogging at Fresh Fiction
Denise Swanson | Honeymoons Are Meant for Two
September 15, 2014
When you picture a romantic honeymoon cruise, I bet that image doesn't include a bunch of knitters sharing your trip. Mine didn't either Read More...
Denise Swanson | Second Books/Second Series
March 22, 2013
It took me a long time to decide to write a second mystery series. I'd heard that although readers want their favorite authors to Read More...
Denise Swanson | School Psychologist, Writer, and People Watcher
May 14, 2008
One of the first questions I'm often asked when I speak about my writing is why I chose to write mysteries instead of romances Read More...
New York Times best selling author Denise Swanson writes from her personal experiences as a school psychologist and small town resident. Her plots are inspired by incidents that occur in her own life. Her books have been nominated for the Agatha, Mary Higgins Clark, RT, and Daphne du Maurier Awards.
Her next book, NICKELED-AND-DIMED TO DEATH, debuts March 2013.
Denise lives in Illinois with her husband, classical music composer, David Stybr, and her black cat, Boomerang.
Series
Scumble River | Devereaux Dime Store | | Scrumble River
Books:
Dead in the Water, September 2017
Welcome Back to Scumble River #1
Mass Market Paperback
Lions and Tigers and Murder, Oh My, July 2017
Devereaux's Dime Store #6
Mass Market Paperback
Murder of a Cranky Catnapper, September 2016
Scrumble River
Paperback
Between a Book and a Hard Place, March 2016
Devereaux's Dime Store #5
Paperback
Murder of an Open Book, September 2015
Scumble River #18
Paperback
Dying For A Cupcake, March 2015
Devereaux's Dime Store
Paperback
Murder Of A Needled Knitter, September 2014
Scumble River #17
Paperback
Dead Between the Lines, March 2014
Devereaux's Dime Store Mystery #3
Paperback
Murder of a Stacked Librarian, September 2013
Scumble River #16
Paperback
Nickeled-And-Dimed To Death, March 2013
Devereaux Dime Store #2
Paperback
Murder Of The Cat's Meow, September 2012
Scumble River #15
Paperback
Little Shop Of Homicide, March 2012
Devereaux Dime Store Mystery Series #1
Paperback
Murder Of A Creped Suzette, October 2011
Scumble River #14
Paperback
Murder Of A Bookstore Babe, March 2011
Scumble River Mystery #13
Mass Market Paperback
Murder Of A Wedding Belle, April 2010
Scumble River #12
Paperback
Murder Of A Royal Pain, April 2009
Scumble River #11
Paperback
Murder Of A Chocolate-Covered Cherry, April 2008
Scumble River #10
Paperback
Murder of a Botoxed Blonde, April 2007
Scumble River #9
Paperback
Murder of a Real Bad Boy, August 2006
Scumble River #8
Paperback
Murder of a Smart Cookie, July 2005
Scumble River #7
Paperback
Drop-Dead Blonde, February 2005
Paperback
Murder Of A Pink Elephant, July 2004
Scumble River #6
Paperback
Murder of a Barbie And Ken, November 2003
Scumble River #5
Paperback
Murder of a Snake In The Grass, April 2003
Scumble River #4
Paperback
Murder of a Sleeping Beauty, April 2002
Scumble River #3
Paperback
And the Dying is Easy, June 2001
Paperback
Murder of a Sweet Old Lady, April 2001
Scumble River #2
Paperback
Murder of a Small-Town Honey, July 2000
Scumble River #1
Paperback