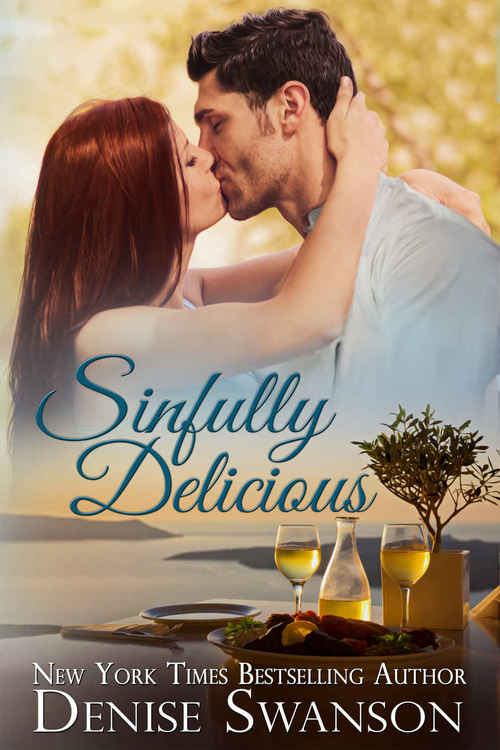 Purchase
Deliciously Romance #1
Author Self-Published
September 2016
On Sale: September 6, 2016
274 pages
ISBN: 0986101745
EAN: 2940157157166
Kindle: B01JGX6QIQ
e-Book
Add to Wish List

Take one smoking-hot top chef who thinks food should be a sensual adventure, add a venture capitalist who has struggled with her weight since she was a teenager, and mix well. Is this a recipe that sizzles, or is he just another craving she must resist?
* * *
Deanna Sloan has worked too hard, dieting herself from a chubby teenager to a sleek businesswoman, to give in to her hunger now. Enduring four years as the target of her high school classmates' cruelty taught her that only three things matter—power, money, and looks.
Leaving her small town behind, shedding the excess pounds, and obtaining a job with a six-figure salary are all steps in the right direction. However, in order to keep on target, she needs to outshine the other twenty venture capitalist associates at her new firm, maintain her weight loss, and be prepared to double-cross anyone who gets in her way. Walk in the park, right?
Wrong! Her first assignment is an investment appraisal of one of Chicago's top chefs. Nico Thorne has come to her firm for the seed money to open his own restaurant. He is smoking hot and just a glimpse of his navy blue eyes in a photo clouds Deanna's brain and dampens her panties. Will the flesh-and-blood man make her dissolve into a puddle of mindless lust that will derail her fast track to success?
Like Deanna, Nico's past drives his present choices. He hates his father for using his mother's social status to further his career, then abandoning her. As a teenager, Nico's anger at his father resulted in a hair-trigger temper and a vow never to fall in love. Although Nico may have learned to control his demons, he still avoids women who even hint at wanting anything deeper than a few nights of uncommitted fun.
That is until he sees Deanna. Her cinnamon curls and soft green eyes totally captivate him. As they spend more and more time together, Nico's determination to keep their relationship casual dissolves and he realizes that she might be his amore mio. But will he be able to convince Deanna that he's the one for her?
Deanna fights her attraction to Nico, fearful that giving in will mean the loss of both her figure and her job. Can Nico overcome a lifetime of distrust? Can Deanna embrace life—imperfections and all?
Delicious romance
Comments
No comments posted.

Registered users may leave comments.
Log in or register now!