Laurence MacNaughton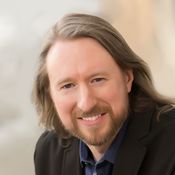 Blogging at Fresh Fiction
Laurence MacNaughton | Framed For Murder -- What Would You Do? ~ Comment for a FREE novella!
April 10, 2014
Pop quiz: Do authors really imagine complex characters from the ground up, with mysterious backstories and intricately detailed biographies? Or do they just make everything Read More...
Laurence MacNaughton | What Guy Authors Won't Tell You About Relationships
October 31, 2012
Many years ago, when I worked in a bookstore, a guy came up to me looking like he was on the verge of committing homicide Read More...
Laurence MacNaughton grew up in a creaky old colonial house in Connecticut that he's pretty sure was haunted. He's been a bookseller, printer, copywriter and (somewhat randomly) a prototype vehicle test driver. When he's not writing, he bikes and hikes the Rocky Mountains, explores ghost towns and wrenches on old cars. His books include IT HAPPENED ONE DOOMSDAY, THE SPIDER THIEF, and CONSPIRACY OF ANGELS.
Series
Spider Thief
Books:
A Kiss Before Doomsday, July 2017
Paperback
It Happened One Doomsday, July 2016
Trade Size
The Spider Thief, April 2014
Spider Thief 1-4 Omnibus
e-Book
The Spider Thief, Part 4: Ghost City, April 2014
Spider Thief #4
e-Book
The Spider Thief, Part 1: Stolen Memory, March 2014
Spider Thief #1
e-Book
The Spider Thief, Part 3: Cold Million, March 2014
Spider Thief #3
e-Book
The Spider Thief, Part 2: Haunted Dreams, March 2014
Spider Thief #2
e-Book
Conspiracy Of Angels, June 2012
e-Book

Videos