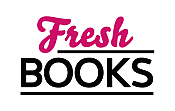 March gives us books to "roar" over
Marie Force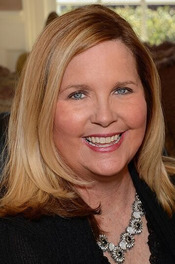 Blogging at Fresh Fiction
Murder, Politics, and Romance...The Perfect Combination in Marie Force's Fatal Series
September 14, 2015
By Jennifer Barnhart FATAL FRENZY, the ninth book in Read More...
Marie Force | Defining A Hero
February 2, 2011
We'd all like to think that given the opportunity, we could be heroic. Last spring, I had my moment. I'm sitting in the Read More...
Marie Force | Launch Week for FATAL JUSTICE
January 6, 2011
Thank you so much for having me today to discuss FATAL JUSTICE, book 2 in Read More...
Marie Force | The Unforgettable Hero
June 24, 2010
What makes a hero unforgettable? The answer to that question is no doubt different for each of us. We all have a certain idea of Read More...
Marie Force | In the Hero's Own Words
Comment and Win!
July 3, 2009
I'm so excited to be here today to visit with all of you on Fresh Fiction. I love the name of this site. As Read More...
Pseudonym for M.S. Force.

Marie Force, is the New York Times, USA Today and Wall Street Journal bestselling author of more than 40 contemporary romances, including the Fatal Series, the Gansett Island Series and her new erotic Quantum Trilogy, released earlier this year under the name M.S. Force. Sixteen of her books have been New York Times bestsellers, and she recently recorded her 4 millionth career sale. A resident of Rhode Island, Marie has been married to Dan for 23 years and is the mother of a daughter, 19, and a son, 16, as well as two dog children.
Series
Treading Water | Fatal | Gansett Island | Green Mountain
Books:
Fatal Chaos, March 2018
Fatal #12
Mass Market Paperback
Fatal Threat, August 2017
Fatal
Mass Market Paperback
All I Want For Christmas, November 2016
e-Book
Fatal Identity, August 2016
Fatal series
Mass Market Paperback
Fatal Frenzy, July 2016
Fatal #9
Paperback (reprint)
Ain't She Sweet, May 2016
Green Mountain #6
Paperback
Fatal Scandal, January 2016
Fatal #8
Paperback
It's Only Love, November 2015
Green Mountain #5
Paperback
Fatal Jeopardy, September 2015
Fatal #7
Paperback (reprint)
Fatal Frenzy, September 2015
Fatal #9
e-Book
Ask Me Why, July 2015
Mass Market Paperback
Fatal Deception, July 2015
Fatal #5
Paperback (reprint)
Fatal Consequences, June 2015
Fatal #3
Paperback (reprint)
One Night With You, June 2015
Fatal prequel
e-Book
Fatal Flaw, June 2015
Fatal #4
Paperback (reprint)
Fatal Justice, May 2015
Fatal #2
Paperback (reprint)
Fatal Affair, May 2015
Fatal #1
Paperback (reprint)
And I Love Her, March 2015
A Green Mountain Romance #4
Paperback
Fatal Scandal, January 2015
Fatal #8
e-Book
I Saw Her Standing There, November 2014
Green Mountain #3
Paperback
I Want To Hold Your Hand, June 2014
Green Mountain #2
Paperback
Fatal Jeopardy, April 2014
Fatal #7
e-Book
All You Need is Love, February 2014
A Green Mountain Romance #1
Mass Market Paperback
Chance for Love, January 2014
The McCarthys of Gansett Island Series, Book 10.5
e-Book
Meant for Love, November 2013
The McCarthys of Gansett Island, Book 10
Paperback
Time For Love, August 2013
The McCarthys of Gansett Island #9
e-Book
Fatal Mistake, June 2013
Fatal #6
e-Book
Waiting for Love, February 2013
Gansett Island #8
e-Book
Coming Home, December 2012
Treading Water #4
e-Book
Fatal Deception, November 2012
Fatal #5
e-Book
Longing For Love, November 2012
McCarthys of Gansett Island #7
e-Book
Season For Love, June 2012
McCarthys of Gansett Island #6
e-Book
Hoping For Love, March 2012
McCarthys of Gansett Island #5
e-Book
Fatal Flaw, February 2012
Fatal #4
e-Book
Falling for Love, January 2012
The McCarthys of Gansett Island, #4
e-Book
Starting Over, December 2011
Treading Water #3
e-Book
Marking Time, December 2011
Treading Water #2
e-Book
Treading Water, November 2011
Treading Water #1
e-Book
Fatal Destiny, September 2011
e-Book
Ready for Love, July 2011
The McCarthys of Gansett Island #3
e-Book
Fatal Consequences, July 2011
Fatal #3
e-Book
Fool For Love, June 2011
The McCarthys of Gansett Island #2
e-Book
Maid for Love, May 2011
The McCarthys of Gansett Island #1
e-Book
The Wreck, March 2011
e-Book
Everyone Loves A Hero, February 2011
Mass Market Paperback
Fatal Justice, January 2011
Fatal #2
e-Book
The Fall, December 2010
e-Book
True North, November 2010
e-Book
Fatal Affair, June 2010
Fatal Series #1
e-Book
Love At First Flight, July 2009
Paperback
Line of Scrimmage, September 2008
Paperback