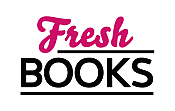 May blossoms can be steamy!
Marie Force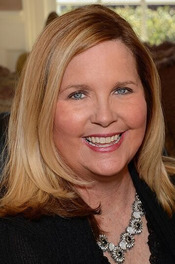 Blogging at Fresh Fiction
Marie Force | Defining A Hero
February 2, 2011
We'd all like to think that given the opportunity, we could be heroic. Last spring, I had my moment. I'm sitting in the Read More...
Marie Force | Launch Week for FATAL JUSTICE
January 6, 2011
Thank you so much for having me today to discuss FATAL JUSTICE, book 2 in Read More...
Marie Force | The Unforgettable Hero
June 24, 2010
What makes a hero unforgettable? The answer to that question is no doubt different for each of us. We all have a certain idea of Read More...
Marie Force | In the Hero's Own Words
Comment and Win!
July 3, 2009
I'm so excited to be here today to visit with all of you on Fresh Fiction. I love the name of this site. As Read More...
With more than 2.5 million books sold, Marie Force is the New York Times, USA Today and Wall Street Journal bestselling, award­winning author of more than 30 contemporary romances. Her New York Times bestselling self­published McCarthys of Gansett Island Series has sold more than 1 million e­books since Maid for Love was released in 2011. She is also the author of the New York Times bestselling Fatal Series from Harlequin's Carina Press, as well as the Treading Water Series and numerous stand­alone books. All You Need is Love, book 1 in her new Green Mountain Series from Berkley Sensation, was a New York Times and USA Today bestseller in February. The second book, I Want to Hold Your Hand, will be out in June, and the third book, I Saw Her Standing There, is coming in November. In 2014, Marie will have eight mass­market print releases—the first five Fatal Series books from Harlequin and the first three Green Mountain Series books from Berkley. Her most recent book, Fatal Jeopardy, book 7 in the Fatal Series, released on March 24, 2014, was a New York Times and USA Today bestseller.
While her husband was in the Navy, Marie lived in Spain, Maryland and Florida, and she is now settled in her home state of Rhode Island. She is the mother of two teenagers and two feisty dogs, Brandy and Louie. Join Marie's mailing list on her website for news about new books and other possible appearances in your area. Follow her on Twitter and on Facebook. Join one of Marie's many reader groups by viewing the complete listing at her website. Contact Marie at marie@marieforce.com.
Books:
Fatal Affair, May 2015
Fatal #1
Paperback (reprint)
Fatal Justice, May 2015
Paperback
And I Love Her, March 2015
A Green Mountain Romance #4
Paperback
I Saw Her Standing There, November 2014
Green Mountain #3
Paperback
I Want To Hold Your Hand, June 2014
Green Mountain #2
Paperback
Fatal Jeopardy, April 2014
The Fatal Series, Book 7
e-Book
All You Need is Love, February 2014
A Green Mountain Romance #1
Mass Market Paperback
Chance for Love, January 2014
The McCarthys of Gansett Island Series, Book 10.5
Paperback
Meant for Love, November 2013
The McCarthys of Gansett Island, Book 10
Paperback
Time For Love, August 2013
The McCarthys of Gansett Island #9
e-Book
Fatal Mistake, June 2013
Fatal #6
e-Book
Waiting for Love, February 2013
Gansett Island #8
e-Book
Coming Home, December 2012
Treading Water #4
e-Book
Fatal Deception, November 2012
Fatal #5
e-Book
Longing For Love, November 2012
McCarthys of Gansett Island #7
e-Book
Season For Love, June 2012
McCarthys of Gansett Island #6
e-Book
Hoping For Love, March 2012
McCarthys of Gansett Island #5
e-Book
Fatal Flaw, February 2012
Fatal #4
e-Book
Falling for Love, January 2012
The McCarthys of Gansett Island, #4
e-Book
Starting Over, December 2011
Treading Water #3
e-Book
Marking Time, December 2011
Treading Water #2
e-Book
Treading Water, November 2011
Treading Water #1
e-Book
Fatal Destiny, September 2011
e-Book
Fatal Consequences, July 2011
Fatal #3
e-Book
Ready for Love, July 2011
The McCarthys of Gansett Island #3
e-Book
Fool For Love, June 2011
The McCarthys of Gansett Island #2
e-Book
Maid for Love, May 2011
The McCarthys of Gansett Island #1
e-Book
The Wreck, March 2011
e-Book
Everyone Loves A Hero, February 2011
Mass Market Paperback
Fatal Justice, January 2011
Fatal #2
e-Book
The Fall, December 2010
e-Book
True North, November 2010
e-Book
Fatal Affair, June 2010
Fatal Series #1
e-Book
Love At First Flight, July 2009
Paperback
Line of Scrimmage, September 2008
Paperback