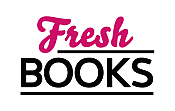 Curl up with a great March read!
Ann Aguirre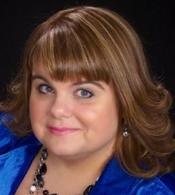 Pseudonym for Ellen Connor.
Pseudonym: Ava Gray.

In her life, Ann Aguirre has been a clown, a clerk, a savior of stray kittens, and a voice actress, not necessarily in that order. She grew up in a yellow house across from a cornfield, but now she lives in sunny Mexico with her husband and two adorable children who sometimes do as they are told.
Series
Honors
Books:
Honor Bound, February 2019
Honors #2
Hardcover
Honor Among Thieves, January 2019
Honors #1
Paperback (reprint)
Honor Among Thieves, February 2018
Honors #1
Hardcover
The Shape of My Heart, December 2014
Paperback
As Long As You Love Me, October 2014
New Adult #2
Paperback
I Want it That Way, September 2014
Paperback
Havoc, September 2014
Paperback
Mortal Danger, August 2014
The Immortal Game #1
Hardcover
Horde, October 2013
Enclave #3
Hardcover
Perdition, September 2013
Paperback
Agave Kiss, March 2013
Corrine Solomon
Paperback
Endgame, September 2012
Sirantha Jax
Paperback
Devil's Punch, April 2012
Paperback
Aftermath, September 2011
Sirantha Jax #5
Paperback
Enclave, April 2011
Hardcover
Shady Lady, April 2011
Paperback
Killbox, September 2010
Sirantha Jax #4
Mass Market Paperback
Hell Fire, April 2010
Corine Solomon, #2
Paperback
Doubleblind, October 2009
Sirantha Jax #3
Paperback
Blue Diablo, April 2009
Corine Solomon #1
Paperback
Wanderlust, September 2008
Paperback
Grimspace, March 2008
Paperback