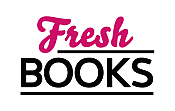 No fooling, it's April books!
Christie Craig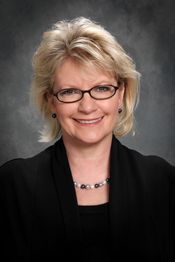 Blogging at Fresh Fiction
Christie Craig | Stumped and Need A Useful Weapon Suggestion!
December 21, 2015
In DIVORCED, DESPERATE AND DELICIOUS it was a singing fish and a toilet plunger—I Read More...
Christie Craig | The Value of Laughter
August 25, 2012
"When things go right, laugh; when thing go wrong, laugh harder."—My Grandmother I come from a long line of southerners who believe humor Read More...
Christie Craig | TEN THINGS A CHRISTIE CRAIG HERO WOULD NEVER SAY
December 16, 2009
Recently I blogged about ten things a Christie Craig heroine would never say. Well, living Read More...
Christie Craig | Questions I Generally Get Asked
July 21, 2009
1) Where do you get your ideas? I sometimes tell people I go to the idea store and rummage through the clearance racks Read More...
Christie Craig | I Got Lucky—Not that Kind of Lucky!
November 28, 2007
Yesterday my book, Divorced, Desperate and Delicious was released and I'm tickled pink. This isn't my first book, but it's Read More...
Pseudonym: C.C. Hunter.

Christie Craig, a New York Times Bestseller, is an Alabama native, a multi-published writer, motivational speaker, and writing teacher. She currently hangs her hat in Texas and writes humorous romantic suspense novels for Grand Central as well as publishes her own novels. When she's not writing her romances, she writes the NYT and USA Today best-selling young adult paranormal romance series, Shadow Falls, published by St. Martin's Press/Griffin under her pen name C.C. Hunter.
Series
Divorced and Desperate | Tall, Hot & Texan | Texas Justice
Books:
Don't Close Your Eyes, September 2018
Texas Justice #1
Mass Market Paperback
The Junkyard Cowboy, July 2017
Tall, Hot & Texan #3
e-Book
Divorced, Desperate, and Daring, November 2015
Divorced and Desperate #6
e-Book
Divorced, Desperate, and Dead, November 2014
Divorced and Desperate #5
e-Book
Divorced, Desperate and Dangerous, November 2014
Divorced and Desperate #4
e-Book
Three Southern Beaches, July 2014
e-Book
Texas Hold 'em, February 2014
Paperback
The Cop Who Stole Christmas, November 2013
Tall, Hot and Texan
Paperback
Blame It On Texas, September 2012
Paperback
Murder, Mayhem And Mama, April 2012
Paperback
Only in Texas, September 2011
Paperback
Shut Up and Kiss Me, June 2010
Mass Market Paperback
Divorced, Desperate and Deceived, December 2009
Divorced & Desperate #3
e-Book
Gotcha!, June 2009
Tall, Hot & Texan #1
Mass Market Paperback
Divorced, Desperate And Dating, December 2008
Divorced & Desperate #2
e-Book
The Everything Guide To Writing A Romance Novel, September 2008
Paperback
Weddings Can Be Murder, June 2008
Mass Market Paperback
Divorced, Desperate and Delicious, December 2007
Divorced & Desperate #1
e-Book